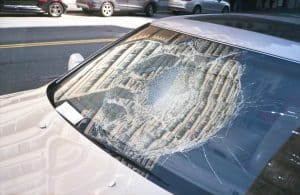 Finding your vehicle damaged in a parking lot or getting hit by another car on the road can leave you with many questions about how you will repair the damages. What you do in the immediate aftermath can help you build your case and protect your right to compensation. Consider the steps you should take and how legal representation could help you recover your losses.
Steps You Should Take if Someone Hit Your Parked Car
Even with known legal consequences, hit-and-run accidents happen every day. If someone hits your parked vehicle when you are not present, it could be challenging to locate and hold them responsible. However, there are steps you can take to repair your car without paying out of pocket:
If you are in a parking lot, look around for other vehicles with damage.
Call the police to report the accident. If the damage is minimal, they may not come to the scene, but you can still file a report online or at the station. In addition, the report could be of use when you file an insurance claim.
Document the damage by taking photographs of the area and your vehicle. If you locate the driver that hit you, take pictures of their car as well.
File an insurance claim as quickly as possible. Leaving too much time between the accident and filing allows the insurance adjuster to question when and how the damage happened.
If you cannot locate the driver that hit you, but the accident occurred in a public place, look around for cameras. Some private parking lots are under constant monitoring, or a nearby business could have outdoor surveillance. In addition, you could get the driver's license plate number to report to the police.
What To Do if Someone Hit Your Car While Driving
If someone hits your car while driving, the circumstances for collecting compensation are different. If you suffered an injury, you could file a personal injury claim depending on the severity. Steps you can take to protect your right to compensation include:
Assess yourself and your passengers for injury.
Call 911 if anyone needs emergency medical services.
Contact the police if you did not call 911 and wait for them to investigate so you can provide a statement and get a copy of the police report.
Avoid talking to anyone about the accident other than the police. You may have a natural inclination to apologize, but that implies guilt and could be used against you.
Take photographs or record a video of the crash scene, surrounding area, damages, and bodily injuries.
See a doctor as soon as possible to receive a complete medical evaluation. Having official medical records provides crucial evidence of your injuries.
Talk to a car accident attorney to see your legal options for recovering your losses.
Remember that avoiding discussing the accident is in your best interest. The insurance company will investigate the accident independently and will likely monitor your social media content. So try not to post anything about the accident.
How Living in a No-Fault State Affects Your Case
Suppose you live in one of the 12 states, including Utah, that require no-fault auto insurance. In that case, you may need to use your personal injury protection insurance to compensate for minor injuries. PIP insurance bypasses the question of liability and allows you to file a claim with your own policy for certain damages, such as medical expenses and lost wages. However, it does not cover property damages and may not be sufficient to compensate for your losses if the accident is severe. For that reason, no-fault states mandate a serious injury threshold. In Utah, if you have more than $3,000 in medical bills and suffered a severe injury resulting in dismemberment, permanent impairment, disfigurement, or disability, you can ignore the no-fault requirement and file a lawsuit against the at-fault party. Filing a suit or claim against the other driver allows you to seek compensation for damaged property and non-economic losses, such as pain and suffering.
How Shared Fault Can Affect Compensation
When you file a claim against another driver, it is incumbent upon you to prove the driver was negligent. This means providing evidence that they owed you a duty of care and violated it, which caused the accident that resulted in your injuries and property damage. In some accidents, determining liability is straightforward, but if the at-fault party contests your claim, they may try to shift all or some liability to you. However, if you are at fault in any way, that does not necessarily mean you cannot recover any compensation for damages.
Most states rely on the comparative negligence rule to handle cases of shared fault. In most cases, you would still be able to receive payment for your losses, but a portion equal to your share of blame would be subtracted. However, that depends on the type of comparative negligence the state follows:
States that abide by the pure comparative negligence rule allow you to receive compensation if your share of responsibility for the accident is not 100%.
States that follow the modified comparative negligence rule allow you to receive compensation if your share is not more than the other party. Most states use this type of comparative negligence.
For example, Utah follows the modified comparative negligence rule. If your share of the fault is 49% or less, you can still recover compensation minus an amount equal to your exact percentage of responsibility. If your share is 50% or more, the court disqualifies you from receiving payment at all.
Damages You Could Potentially Recover
If you are able to bypass the at-fault system and file a claim or lawsuit against the driver who hit you, the potentially recoverable damages include:
The cost of current and future medical care
The total cost of current and future lost income
The cost to repair your damaged property
Physical and psychological pain and suffering
Loss of the ability to recognize life's enjoyment
While rare, the court may also award you punitive damages if the defendant's behavior displayed gross negligence or intentional malice. For example, driving recklessly while under the influence of drugs or alcohol could constitute gross negligence.
Advantages of Hiring a Car Accident Lawyer To Handle Your Case
Car accident cases do not always require the services of an car injury attorney. However, if you suffered an injury in the crash, have substantial property damage, or are receiving pushback from the insurance company about your claim, you may find it beneficial to speak with a car accident attorney about your case and take advantage of the convenience of having legal representation. For example, your attorney will prepare and file all the paperwork necessary for your claim, investigate the accident to gather evidence, represent you in negotiations with the insurance company, and protect your rights during the legal process.
At Siegfried and Jensen, our team of personal injury lawyers has years of experience working with car accident victims. We know the stress and frustration a collision can cause, particularly when someone else is at fault. We commit to helping our clients get the compensation they need to repair damaged property and cover necessary medical treatments. Contact us today to schedule your free consultation. There is no obligation to hire. At the very least, you will try to offer peace of mind.