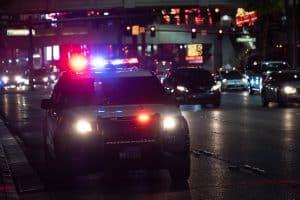 Police chases have come under increased scrutiny over the past few years. Some jurisdictions have all but banned them. The risk to life and limb is one of the top causes of concern. One report found that high-speed chases kill 320 people yearly and that 27% of these fatalities involve innocent bystanders. High-speed chases often also result in property damage and physical injuries, even when fatalities are not the outcome. What can you do if your car sustains damages in a police chase?
What To Do After a Police Chase Causes Damage
News agencies and helicopter pursuits often have footage of car crashes caused by high-speed chases, but this is not always the case. Sometimes, car owners will need to prove that the damage to their vehicles resulted from the pursuit. Whether law enforcement crashed into your car or the person pursued did can also play a role in how the case plays out. Nevertheless, here are a few steps you might consider.
Gather Evidence
Do you have a dash cam that recorded the incident? These devices typically only hold so much data, so consider pulling off the road to save the footage. You may also need to take photos of the damage and the surrounding areas, such as the street names, nearby businesses and intersections. Ideally, you recorded at least a partial license plate for the absconding driver and the number on the side of the patrol car.
Seek Medical Attention
A crash during a high-speed chase could lead to severe injuries. Even if you have no visible wounds, back injuries and whiplash are common risks. Get checked out by a doctor and let them know about the incident. If the doctor confirms that you have injuries, he or she will prescribe treatment. Follow the instructions carefully or you could be held liable for worsening injuries.
Contact an Experienced Attorney
Pursuing compensation for car damages can be complicated, especially when it involves law enforcement. Reach out to an experienced personal injury attorney who can help you work through the process. Whether the police directly caused the damage or not, you may have a legal claim against the pursuing party if they crashed into your car or possibly even their insurance provider.
Contact Your Insurance Company
Speak with your insurance provider as soon as possible. They will likely assign an adjuster and walk you through the claims process so that you are up-to-date on what is happening and when your property can be repaired or replaced. Usually, losses are covered under collision coverage but not always. Be sure to check your policy information as well.
How an Experienced Personal Injury Attorney Can Help
Having an attorney on your side can help you navigate the claims process and build a strong case for compensation. Whether you intend to pursue the responsible party or their insurance provider, an experienced attorney provides guidance on suitable options. He or she might also take on the following specific tasks.
Collecting More Evidence
The more evidence you can gather, the better. An attorney could help you collect witness statements and find eyewitness footage of the accident. He or she might also visit nearby businesses to determine whether they have CCTV footage of the accident. Your attorney might also review police reports from your crash and the other people involved.
Reconstructing the Accident
You may not have any firsthand evidence of the incident or you might have sustained injuries that make recall difficult. An attorney can perform a car accident reconstruction to determine what happened. He or she can rely on interviews with witnesses and use measurements of skid marks, debris and traffic signs for further analysis.
Building a Case
Depending on the cause of the damages, attorneys may need to build an extensive case against law enforcement or insurance providers to get your claim accepted. This largely depends on whether they are willing to accept liability or not. However, it is difficult to deny a strong claim.
Assessing Damages
An attorney may help you recover all of the damages your vehicle sustained in the incident. He or she may work with a team of investigators, experts and appraisers to determine how much your car is worth today versus before the accident. This helps you get the compensation you deserve and move forward with your life.
Identifying Who Should Pay
If you can get compensation, there may be some uncertainty about who should pay. This can be even more complex when pursuing compensation from a law enforcement agency or individual officers because sovereign immunity offers some protection. Insurance companies also have their own procedures in place for determining liability after an accident and filing claims with them can be complicated.
Negotiating With Liable Parties
Your attorney may even negotiate with liable parties for the incident and your injuries. If you decide to pursue a claim against law enforcement or their insurance provider, he or she can help you work out a fair settlement that covers all of your losses.
Going to Trial
Sometimes, the liable parties refuse to make a reasonable offer. When this happens, your attorney might rely on litigation. Note that parties can usually still come to a private agreement at any point in the trial. The judge might call on you to testify if your case goes to court.
The Damages You May Recover in Your Personal Injury Claim
When you file a claim, you may reclaim damages to the vehicle that sustained damage in the police chase. However, it's just a small part of what most people can reclaim, especially if they also suffered injuries. Consider the following.
Property Damage
This generally includes the costs to repair or replace your vehicle. If you have collision coverage, it typically handles property damage claims. You may also recover damages for personal items damaged in the car, such as laptops or camera equipment. Your attorney can also help you identify whether other types of coverage apply to your case.
Medical Costs
You may be able to claim reimbursement for any medical bills related to the accident. That includes compensation for both current and future medical expenses. If you missed time at work and were unable to earn an income due to your injuries, you can also claim lost wages.
Pain and Suffering
The compensation for non-economic damages should help with the emotional pain and suffering you experienced from being involved in the accident. The severity of your injuries and how they impacted your life determines the strength of this claim.
Why You Need an Experienced Attorney for Your Case
Police chase crashes are one of the most complex car accident cases. Going up against government agencies alongside large insurance companies can prove difficult. Depending on the number of persons affected, recovering the maximum compensation for each person presents a challenge.
An experienced personal injury attorney can review the evidence and determine an appropriate course of action. He or she has experience with the local court systems and can make general predictions about how the court may rule and how much you might receive as compensation.
The attorneys at Siegfried and Jensen have served our clients for 30 years. During this time, we have recovered more than $1.2 billion. How much can we recover for you? We cannot guarantee success and big wins, but we have a track record that stacks the odds in your favor. Contact us to get started.