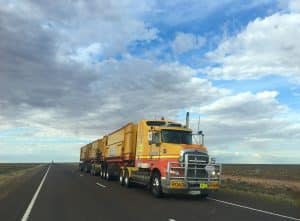 A truck accident is one of the most devastating roadway crash incidents. The sheer size of large commercial vehicles and the force of impact harm victims in the worst ways. Many injuries require years of healing and rehabilitation time or result in permanent disability. There are so many issues to manage after an 18-wheeler accident. The emotional toll on victims is substantial. The consistent calls from insurance companies do not help an already tense and worrisome situation.
If you don't know the next step to take and need supportive counsel, it's time to contact an attorney. The chances of you not needing legal help are slim to none with an accident of this nature. An attorney protects your rights and works to get damages commensurate with your losses. Siegfried and Jensen is the Utah law firm you need for years of experience and knowledge handling truck accident claims.
What Concerns Arise Following a Truck Accident?
The days and weeks after a truck crash are extraordinarily difficult as the seriousness of your injuries and personal circumstances become increasingly apparent. It would be best if you concentrated on healing, but it is challenging to avoid worrying about what's ahead. These are issues that accident victims must commonly face after involvement in a truck crash.
How To Manage After Suffering Serious Injuries
The injuries that happen in CMV accidents are too often catastrophic. These are the types of injuries that result:
Bone crushing and compound fractures
Severe cuts and contusions
Internal injuries
Spinal traumas (include spinal cord damage or severing)
Burns
Disfigurement
Head traumas (hematomas, hemorrhages, skull fractures)
Traumatic brain injuries contribute to shockingly bad outcomes after a truck accident. Motor vehicle crashes are the leading cause of TBI hospitalizations. According to the Brain Injury Alliance of Utah, 75% of persons with traumatic brain injury lose their employment within 90 days of returning to work without proper support.
It may be readily apparent that your brain injury will have long-term effects. A lawyer may ask that you keep a journal of the changes occurring. If the negligent actions of another person change your life, you need to seek damages to help with your care and well-being in the years to come.
What the Future Will Bring
Loss of employment and mounting bills are significant stressors for injured victims. Your life will likely be in limbo as you heal. The weight becomes heavier if you have a family to support. Unfortunately, a loss of income is one of many issues you must face. It is imperative to consult with an attorney and find out where you stand.
We provide a free case review, so you don't have another expense to deal with at this critical time. For many people, the relief of speaking with a lawyer is worth a call alone. You will at least have clarity where there was none previously.
Where To Turn for Help
Since most people don't think about personal injury claims until being in an accident, they may not know who handles these accident cases. Fortunately, a little research of experienced 18-wheeler accident attorneys in your area yields results. We've been helping accident victims for years, and our proven record is what brings injured people to seek out services in a time of crisis.
How Does a Utah 18-Wheeler Accident Attorney Help Me?
To say that truck cases are complicated is an understatement. Many parties in the trucking industry could have played a part in your injury. It takes time to investigate accidents thoroughly to reach the correct conclusions. These are some of the important services your lawyer provides after an accident.
Deals With Complex Insurance Issues
Most accident claims are settled before a case ever reaches trial. A skilled Utah lawyer knows how to negotiate an insurance settlement. The issues can be difficult to agree on with truck accidents, so it takes legal knowledge and practice to get them right.
Insurance companies will fight back, even with no legal ground to stand on. If you go it alone, they will use every tactic possible to catch you making misstatements (even unintended ones) to dismiss a claim or will offer you the lowest settlement possible. You need legal representation to establish fault and prove your claim.
Develops a Legal Strategy
Whether dealing with insurance companies or taking a case to court, you need a sound legal strategy. Personal injury lawsuits have a high bar for proving a claim is just. These four elements must be present for your case to move forward: the presence of a duty, breach of duty, causation, and damages. Without these, your case has no legal standing. An 18-wheeler accident attorney knows this territory well and tells you right away if your claim has merit.
Litigates Your Case in Court
An attorney always prepares for the possibility of going to trial. While most cases don't reach a courtroom, a complex truck accident case could if parties can't reach an agreement. There is no substitute for a skilled litigator in court. From knowing court etiquette and procedures to understanding how to present a case, finding an attorney who's handled truck cases before is vital to your case outcome.
Provides You With Sound Counsel
When you are seriously hurt in a truck accident, emotions naturally run high. These cases can take time to resolve. While your attorney handles the brunt of the work, waiting can still be taxing. Your attorney will present you with settlement offers and counsel you on what is fair regarding a compensatory damage award.
An attorney will caution you not to accept an unreasonable offer. This is why it is crucial to work with the right legal representative, who you trust to give wise counsel when the legal journey sometimes feels too difficult to continue.
Files Your Case on Time
The statute of limitations for filing a Utah personal injury lawsuit is four years. A lot of work goes into investigating accident cases, and truck accidents can be exceedingly complex legal matters. Your attorney will use the time to your advantage, so retaining an attorney as soon as possible is a bonus for your case development.
You shouldn't delay filing and lose your chance at a recovery. With truck accident injuries, this outcome is unthinkable. You may be left to manage on your own without the ability to work or get the medical care you need to recover or maintain treatment going forward.
Find a Utah Attorney Who Works With You
You will likely experience many life changes after suffering a severe injury in an 18-wheeler accident. Working with a lawyer who listens to you and understands your concerns is essential. Siegfried and Jensen is a law firm with years of experience dealing with truck accident cases, so we are confident about how to help you as a client after such a terrible event. Truck crash damages are often significant, and you need legal assistance to navigate all the issues accompanying a personal injury claim.
If there are multiple parties involved in an 18-wheeler accident, this increases the complexities of proving fault and what the percentage of liability is for each party. We will get to the bottom of all these matters for you. Our experienced Utah legal team is ready to get started on your case. There are no out-of-pocket costs because we only get paid if your case is settled or won. Contact us for a free case evaluation.