Every day, consumers across the country purchase items they intend to use. When items are created, they are designed to perform specific functions. Sometimes, the items make things easier for users – like electric can openers. Sometimes items are designed for safety – like airbags in motor vehicles. Unfortunately, sometimes these items can be defective.
When items are defective, they can be dangerous for users. As consumers are gaining access to more and more products daily, it is imperative to recognize that the products can be dangerous or defective. If you or a loved one is injured by a defective product, the injured party may be entitled to compensation for injuries and damages.
Reputable Utah accident injury attorneys from Siegfried & Jensen will assist you in reviewing your claim and determining who can be held liable for injuries and damages incurred as the result of the defective product.
What Is Product Liability?
Product liability refers to holding a manufacturer or other responsible parties within the distribution chain responsible for injuries caused by defective products which they had a part in offering or making. Products offered to the public are required to meet customer's expectations and they should not cause harm to consumers who use the product in the way in which it was offered.
The nature in which a product is defective can be considered under one of three different types. The different types of product defects include:
A Manufacturing Defect: This is an error that generally arises during the manufacturing or assembling process. These defects generally occur when the specifications are not followed during the manufacturing process. Not following the provided specifications can cause the product to be unsafe to use.
Design Defects: These defects occur when the design includes something that is inherently dangerous. Unfortunately, this type of defect is generally not noticed until it is mass produced and sold to consumers across the country.
Marketing Defect: These defects are included in the way a product is marketed. When a product is improperly labeled, contains inadequate safety warnings, or insufficient instructions, the chances of a person being injured while using it are increased significantly.
Who Can Be Held Liable
In cases where consumers are injured by defective products, there are various parties who can be held liable for injuries and damages sustained. Working with a skilled personal injury attorney in Utah will ensure all those responsible are held accountable in your case.
Any party in the distribution chain, such as manufacturers, retailers, distributors, wholesalers, or even suppliers, can be held liable for defective product injuries. It is crucial to contact a personal injury attorney in Utah as soon as possible if you are injured by a defective product.
When The Manufacturer Is Liable: There are instances where a manufacturer can be held liable for damages sustained. A claim can be brought up against the manufacturer of a product in instances where a battery in a vehicle causes an injury or the entire product itself, a vehicle, for example, causes an injury to you.
Retailers Can Be Held Liable: Retailers can also be held liable for personal injuries sustained by defective products. Even if the retailer did not specifically play a role in manufacturing a defective product, they could be held liable simply because they offered the product for sale to the public. Any party involved in the chain of distribution, from design to the consumer obtaining the product, can potentially be named as a defendant in a lawsuit for a defective product injury.  It is important to note that a victim does not have to be the original buyer or user of the product in order to file a claim against the retailer. Even if you were injured by a product that your friend purchased, you are still the victim in the case.
Wholesaler Liability: These individuals or companies can also be held liable for defective products. This is especially true for those who are injured by products that are mass-produced and offered for sale at retailers across the country. Quite often, wholesalers focus more on the profits related to the product and not the reliability of safety of what they offer for sale. This places them directly liable for offering defective and faulty products that can cause injuries.
What Damages Are Available
Victims injured by defective products can work with reputable and aggressive accident injury attorneys in Utah to recover compensation for various damages. Some of the most commonly sought after awards include compensation for:
Lost wages;
Lost earnings (in cases where severe injuries prevent victims from working);
Pain and suffering;
Past, current, and future medical expenses;
Property damage;
Loss of consortium; and
Punitive damages.
Working with a skilled Utah product liability attorney will ensure you are able to obtain the maximum amount of compensation for your claim. Furthermore, filing a personal injury claim against those responsible will ensure that others do not become victims of the defective products as well. These lawsuits are meant to ensure the public and safe and victims get justice for the suffering they experience.
A Product Liability Attorney In Utah May Be Able To Help You
Product liability attorneys specialize in litigations surrounding defective product injuries. Utah accident injury attorneys at Siegfried & Jensen are extremely familiar with the burden of proof which must be established in these claims. Our legal representatives work diligently to investigate claims, find proof and documentation to support a victim's claim, and negotiate aggressively on behalf of those harmed.
Furthermore, our team of knowledgeable attorneys is readily familiar with the time restraints surrounding the filing of personal injury claims for defective products in Utah. For this reason, we work diligently to ensure victims' rights are protected so they can get the compensation and justice they deserve. If you were injured by a defective product, contact our law firm today at (801) 845-9000. Come into any of our conveniently located offices throughout Utah at your earliest convenience to discuss legal options available for you.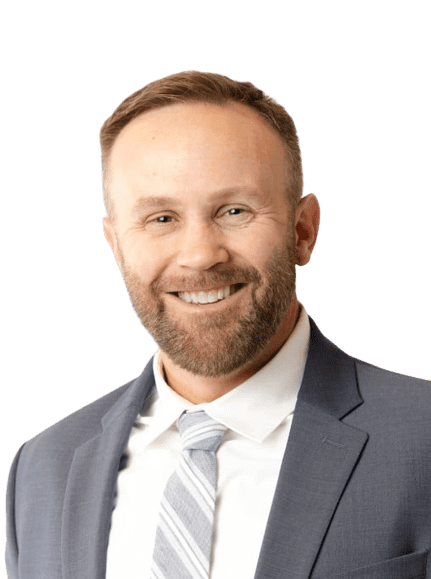 Content checked by personal injury attorney Todd Bradford. I worked for a small law firm in Utah County, where I handled various types of cases. My main focus was personal injury and I decided that is what I enjoyed doing the most. I rejoined Siegfried and Jensen in 2012 where my focus is solely on helping personal injury clients. I take pride in helping personal injury clients and enjoy serving them. If you need an attorney for auto accidents or injuries of any kind in Salt Lake City, UT, Ogden, UT, Spokane, WA, or Boise, ID, contact us.