Regardless of how you feel about driving, it is something that a lot of people around the world have to do every day in order to travel to where they are going. Driving is so common these days that between the moment they pass the test and the current moment, many people rarely think about a collision. That is because no one wants to think that it is possible for them to be a victim of a tragic car accident that causes long-lasting injuries.
In the modern day and age, the most common cause of auto accidents is distracted driving. This can take on many forms, but despite the type of distraction, they all ultimately take the focus of the driver off the roadway. When you aren't paying attention to the road, you aren't paying attention to other vehicles either. This can potentially lead to a serious accident. The statistics of distracted driving communicate how serious of a problem it has become, as well as why it needs to be curbed in order to produce safer roadways.
Here are some important statistics regarding distracted driving that you need to know:
Out of all combined car crash-related fatalities, distracted driving is representative of about 25%

of all of them.

Distracted driving causes over

58%

of all motor vehicle accidents involving teenagers.

In 2015, over

391,000

injuries were the result of distracted driving.

9 U.S. citizens

are fatally injured directly caused by distracted driving every day.

It requires just

3 seconds

from the time a driver stops paying attention to the roadway for a crash to happen.

Reports indicate that

over 80% of drivers admit to engaging in distracted driving.
More times than not, these distractions can cause the driver to pay attention to things other than the road. This is because their eyes are not on the roadway, and this can result in the driver swerving into a nearby lane, failure to brake, or driving at an unsafe speed. In the event that this happens, the crash and resulting injuries can be incredibly severe.

What Is Considered Distracted Driving?
Many times, drivers choose to be distracted by things that are not a priority. They lose focus of the roadway, and this places others at risk of being involved in an accident. There are laws in place aimed at preventing people from driving while distracted, but despite these efforts, it is still one of the most prominent issues on the roadways today.
If you are a victim who sustained an injury caused by distracted or reckless driving, you need to know what can legally be deemed as a distraction. This information will help if you decide to take legal action against the at-fault party in order to hold them responsible for their actions, as well as your damages.
Visual Tasks.

Despite if the driver has their hands remain on the steering wheel, there are visual distractions that can potentially detract his or her attention from the roadway. In only a few seconds, a visual distraction can cause a severe accident. These visual tasks can include checking your GPS, operating the radio, or even looking at another passenger in the car. Another example could be grabbing in the seat behind you for an item.

Manual Actions. Many specific manual tasks can prove to be very risky, and these can often result in the driver removing one or even both hands from the steering wheel. One of the most typical manual actions individuals take behind the wheel can include checking their phone or a text message. Another example could be eating, reaching for an item, or drinking.
Cognitive Impairment.

Cognitive impairment of any form can potentially take the focus of the driver off the roadway and other vehicles sharing it. You could be reading a text or an article on your phone, listening to loud music, or anything else that can distract from your senses. It is a fact that if you are driving while distracted for 5 seconds at 55 miles per hour you have traveled the duration of an entire football field. This communicates how potentially risky these actions can be, as well as the potential danger that is posed to other drivers on the roadway.
At the offices of Siegfried & Jensen, our professional car wreck attorneys are here to help you fight for your case if you have been injured by a negligent driver. We are dedicated to your needs and want you to focus on your recovery after your traumatic event while we handle the legal concerns.
Utah Distracted Driving Vehicle Crashes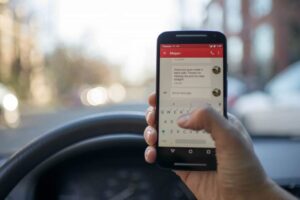 Distracted driving is a serious matter. Statistics show that if you are paying attention to your phone or mobile device while operating the wheel of a car, you can miss 50% of your surrounding environment. This is too much of a risk on yourself as well as other drivers.
For over two decades, the team at Siegfried & Jensen has provided help to the citizens of Salt Lake City and the surrounding areas who have experienced an injury as the direct cause of a terrible accident or event. We hold a belief that one of the best ways to keep families and communities secure is to ultimately make sure that responsible parties are held accountable for their actions immediately.
We have helped to recover over $850 million for our clients. Our firm touts a 97% success rate with our total 35,000 cases.
The attorneys at Siegfried & Jensen know that filing a suit is not always the appropriate answer. But, we also acknowledge that having someone on your side can mean all the difference between declaring bankruptcy and rebuilding your life and moving forward after an accident, especially when you are negotiating with a large insurance company or hospital. You need someone to fight for you while you focus on your rehabilitation after a crash or accident.
If you or a loved one has been the victim of a car accident or personal injury, please contact our offices at (801) 845-9000 to discuss your case with an experienced Utah car crash attorney today.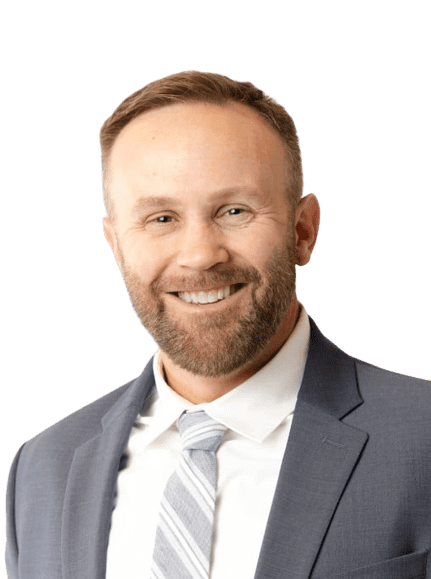 Content checked by personal injury attorney Todd Bradford. I worked for a small law firm in Utah County, where I handled various types of cases. My main focus was personal injury and I decided that is what I enjoyed doing the most. I rejoined Siegfried and Jensen in 2012 where my focus is solely on helping personal injury clients. I take pride in helping personal injury clients and enjoy serving them. If you need an attorney for auto accidents or injuries of any kind in Salt Lake City, UT, Ogden, UT, Spokane, WA, or Boise, ID, contact us.