A lot of individuals who are involved in car accidents are fortunate enough to be able to walk away without any type of harm. Unfortunately, this is not always the case. Countless auto accident victims suffer serious and catastrophic injuries.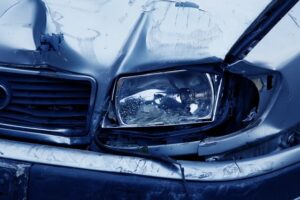 Being involved in a serious car accident can result in injuries that impact your entire life. It is critical that you understand the legal options you have following an accident where you were injured by another driver.
If you are injured by another driver in an automobile accident, you may be entitled to compensation for your injuries. Contact Siegfried & Jensen as soon as possible to get help with your case.
Automobile Accident Injuries
Injuries victims sustain in automobile accidents can vary from minor scrapes and abrasions to life-threatening in nature. Each injury can have a dramatic impact on a victim's life, some of which will never improve.
Here is a list of some of the most common injuries sustained by drivers in automobile accidents.
Whiplash: Whiplash is a painful injury that occurs when a victim's head is jerked back and forth. This causes a serious injury in the neck and spinal cord areas that can lead to dizziness, severe and constant headaches, and numerous other painful and unpleasant symptoms.
Broken Bones: Broke bones are extremely common injuries in automobile accidents. These accidents often occur when the frame of the vehicle compresses or from the impact of other vehicles.
Lacerations: There are several ways individuals can sustain lacerations during car accidents. One of the most common causes is glass flying around after the crash. The broken glass can cut the skin and, in the most severe cases, may even get into the eyes of victims.
Traumatic Brain Injury: Car accidents can force victim's heads to jerk around rapidly in vehicles. If the head comes in contact with any part of the frame, it can cause severe damage to the brain. Individuals that sustain traumatic brain injuries often suffer from severe and constant headaches, loss of vision, or loss of hearing. These injuries can be life-threatening or life-altering in certain circumstances.
Amputation: Being involved in a car accident places your body at risk of sustaining the impact of vehicles weighing thousands of pounds. In some cases, damage to limbs is so severe that amputation is necessary in order to protect the life of the victim.
Spinal Cord Injuries: Individuals involved in auto accidents can sustain spinal cord injuries. These injuries often happen when vehicles are struck from the side and drivers or their passengers are struck directly. These injuries can cause temporary or permanent paralysis and are often life-changing in nature.
If you or a loved one is every injured in a car accident caused by another party, it is crucial to contact a car accident attorney as soon as possible. At Siegfried & Jensen, we work diligently to protect the legal rights for victims to obtain compensation for the damages and injuries they sustain.
Wrongful Death Accidents
In some very tragic cases, accident victims sustain injuries that ultimately lead to death. When these fatal injuries occur, Utah law allows surviving family members to file wrongful death lawsuits on behalf of their deceased loved one.  Wrongful death claims enable family members to recover compensation for:
Funeral expenses;
Burial expenses;
Lost wages;
Medical expenses;
Pain and suffering;
Loss of benefits;
Loss of consortium;
Loss of benefits; and
Property damage.
It is crucial to contact an experienced car accident lawyer to ensure you recover the maximum amount of compensation for your loss. Although no amount of money can replace the life of a loved one, having the compensation available to alleviate the financial burdens you face can provide peace of mind in dealing with this tragic event. Contact Siegfried & Jensen as soon as possible to protect your legal rights to compensation and justice.
Recovering Medical Expenses For Injuries
Individuals who are injured in car accidents may be able to recover compensation to cover medical expenses for their injuries. Depending on the severity of the injury, victims may have to receive medical treatment for weeks, months, or even the rest of their lives.
Cases that involve minor injuries often require emergency room visits, medical exams and tests, and surgery. The patient will have to attend follow up appointments to tend to their injuries and ensure they are healing correctly. In cases where victims are damaged severely, they may need to undergo multiple surgeries and months of therapy.
In any case, victims are able to recover compensation for all of their medical expenses related to the accident. Costs can include all past, current, and future medical treatments required for the injuries as well as any medical equipment or devices and medications.
In addition to medical expenses, accident victims are often able to recover compensation for lost wages, pain and suffering, loss of consortium, and punitive damages. Working with an attorney from Siegfried & Jensen will ensure you recover the maximum amount of compensation you are entitled to for your injuries.
A Utah Car Accident Attorney Can Help You
At Siegfried & Jensen, we understand the challenges victims face following their accidents. Injuries can be life-changing and have a very big impact on a person's ability to function. Not only are patients forced to suffer physically and mentally from their accidents, but they are often unable to return to their normal lifestyle.
If you are injured in a car accident caused by a reckless or negligent driver, contact our law firm as soon as possible. We work diligently to ensure victims obtain the compensation they are entitled to for their injuries. We help victims:
File claims;
Gather evidence;
Collect documents and reports of their accidents;
Speak with witnesses;
Negotiate settlements; or
Go to trial when necessary.
Contact Siegfried & Jensen to schedule a free consultation so we can review your case and see which legal approach will work best for you.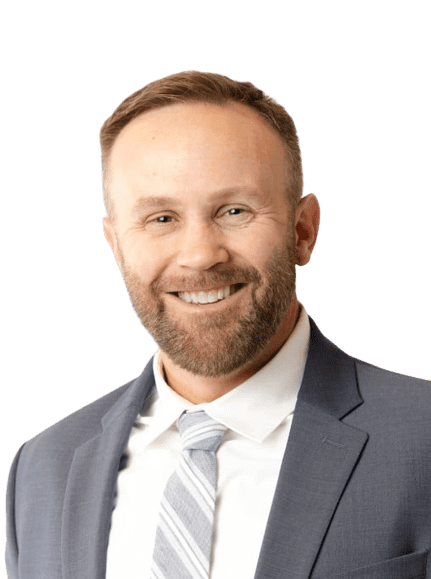 Content checked by personal injury attorney Todd Bradford. I worked for a small law firm in Utah County, where I handled various types of cases. My main focus was personal injury and I decided that is what I enjoyed doing the most. I rejoined Siegfried and Jensen in 2012 where my focus is solely on helping personal injury clients. I take pride in helping personal injury clients and enjoy serving them. If you need an attorney for auto accidents or injuries of any kind in Salt Lake City, UT, Ogden, UT, Spokane, WA, or Boise, ID, contact us.