In Utah, car accidents happen far too often. Every time we get behind the wheel of a car and go out on the roadways, we assume some risk. Unfortunately, even the safest driver on the road can be involved in serious or fatal car accidents, simply because other drivers can make poor decisions. Although we cannot prevent every collision from happening, there are a few steps we can take to help keep us safe while driving and protect others on the roadway.
Tips To Drive Safer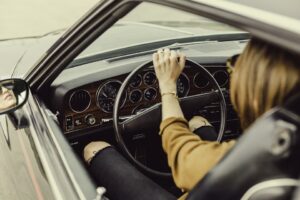 Between the moment we pass the driving test and the current moment, it is imperative that we do everything possible to stay safe on the road. But sometimes factors outside of our control can negatively impact our safety and the safety of those around us. By following this guide before going out on the road, we can make every effort toward protecting ourselves in various situations.
Slow Down Behind The Wheel
Speeding while behind the wheel of a vehicle is one of the leading causes of accidents across the country. The speed in which a vehicle is going at the time of an accident greatly contributes to the severity of the accident; the faster a driver is going, the more damage can be done.
Driving too fast can make it difficult for drivers to maintain control over their vehicles.
What's even worse, is speeding in inclement weather. Speeding on slick or slippery roads could cause you to lose control of your vehicle and strike another driver. Instead of speeding ahead to make your way through traffic, make a commitment to slow down while driving. It is crucial for you to drive at a safe speed in order to keep yourself safe and to ensure no one is involved in an accident where you are at fault.
Leave Early Instead Of Rushing
A lot of accidents occur because of frantic or distracted drivers. Many accidents happen on busy roadways during the holidays, events, inclement weather, and rush hour as drivers try to make it to their destinations as quickly as possible. In order to remain safe behind the wheel, it is vital for you to accept the fact that you may not make it to your destination as quickly as you would have preferred.
Instead of rushing, try to leave earlier. Plan your drive in a manner that gives you plenty of time to avoid peak traffic hours. Check traffic conditions before hitting the road, check the weather schedule for the next twenty-four hours, and check if there are any major events happening along roadways you plan to travel.
If you are driving long distances, be sure to research rest stop areas along the way. This will greatly assist you in scheduling a time to leave that provides you with the best and safest travel route possible. Instead of rushing, leaving early and planning ahead can keep you much safer on the roads.
Tailor Your View To Suit You
Before hitting the road, it is crucial to have a full, unobscured view of the roadway. Take a few moments before pulling out on to the road to set your mirrors. You will want to sit in the position in which you drive and maintain adequate posture as you make the necessary adjustments.
Align the side mirrors on the vehicle to provide a clear view of the traffic lanes on each side of the vehicle. Adjust the rearview mirror to provide a clear view of the road behind you. Remove any objects from the window that may block your view.
Not being able to see other vehicles and objects around you can put you in a very dangerous position. It is critical for you to take a moment to adjust your mirrors and ensure your views are all clear before you head out onto the road.
Remove All Distractions
It is crucial to commit to having no distractions why you drive. Put your phone in driving mode or keep it out of reach. Do not adjust your audio controls unless you are stopped. Do not apply makeup or eat while driving as these tasks can cause you to take your attention off the road, creating a dangerous situation for yourself and others.
Although hands-free phone call options are available, it is best to not engage in unnecessary conversation while in control of your vehicle. Placing your phone in driving mode will ensure you remain focused on the road ahead of you. It only takes a split second to change a safe situation into a fatal accident.
Drive Defensively On The Roadway
When in control of your vehicle, driving defensively is imperative. This entails thinking ahead about mistakes other drivers may make while behind the wheel. Drivers can run red lights, cut into the wrong lane while turning, or simply change over to another lane without checking their blind spots.
Diligently watch for signal changes and try to avoid blind spots while driving. Having the ability to predict other driver's mistakes before they occur can greatly improve your ability to prevent a car accident from happening altogether.
Hire A Utah Car Accident To Help You
Although we can make several efforts in staying safe behind the wheel, we simply cannot control everything that happens on the roadway. Other drivers can be reckless and negligent while in control of their vehicles, and this can have a devastating impact on our lives.
If you are ever involved in a car accident caused by a negligent or reckless driver, it is crucial to contact a car accident attorney as soon as possible. At Siegfried & Jensen, we work diligently to protect the legal rights of accident victims. We help drivers harmed in accidents recover compensation for their injuries and damages they sustain, so they can alleviate some of the financial burdens and stress they face in the aftermath of an accident.
Call Siegfried & Jensen today at (801) 598-1218 to see how we can help you with your car accident case.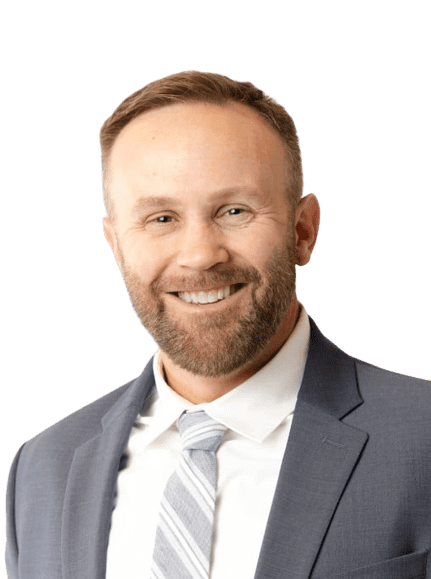 Content checked by personal injury attorney Todd Bradford. I worked for a small law firm in Utah County, where I handled various types of cases. My main focus was personal injury and I decided that is what I enjoyed doing the most. I rejoined Siegfried and Jensen in 2012 where my focus is solely on helping personal injury clients. I take pride in helping personal injury clients and enjoy serving them. If you need an attorney for auto accidents or injuries of any kind in Salt Lake City, UT, Ogden, UT, Spokane, WA, or Boise, ID, contact us.