Individuals who are injured in accidents caused by negligent or reckless parties are often able to obtain financial compensation for their injuries, lost wages, medical expenses, and various other damages caused by their accident. Quite often, victims attempt to navigate the complicated legal system on their own. Individuals who are involved in accidents often look at hiring lawyers as an unnecessary step when going through legal matters that involve serious injuries. However, it is crucial to note that going through the legal process alone could jeopardize a victim's ability to collect the reimbursement they deserve for their injuries and damages.
Attorneys at Siegfried & Jensen work diligently to protect the rights of victims in courts throughout Utah. We work diligently to ensure our clients' legal rights to compensation and justice are protected every step of the way. Although some accident victims think it is not necessary to have a skilled legal team on their side, there are several reasons why working with legal professionals can help.
Skilled Legal Teams Provide Access To Various Resources That Help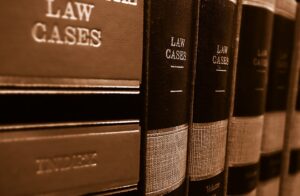 Working with an attorney will ensure you have access to laws and cases that accurately reflect the points you are trying to argue in your case. Trying to navigate the legal system on your own can drastically limit your access to resources that often help victims prove liability in their cases.
For example, victims may be unaware of how to obtain accident reports from police officers and other agencies that were on the scene of the accident. Working with an attorney ensures you are able to utilize these documents and reports and work with various experts who can help testify on your behalf in court. Attorneys have connections to accident reconstructionists, medical experts, financial experts, and various other key witnesses that help victims present stronger legal arguments for their personal injury cases.
Attorneys Provide Extra Protection For Victims Against Insurance Companies
Insurance companies are notorious for going after accident victims in hopes of having them sign away their legal rights to personal injury lawsuits in exchange for a minimal settlement. Insurance company representatives are highly skilled and experienced in dealing with situations surrounding automobile accidents. These individuals have various tactics that they use to try and devalue accident victims' claims. They will work hard to do whatever it takes to pay victims the minimum amount of compensation whenever possible.
The fact that these insurance companies work with experienced legal teams to attack policyholders is proof enough that victims need equally experienced and powerful representation to protect their best interest. Working with an experienced attorney can make a world of difference when it comes to obtaining monetary reimbursement for your injuries and damages, versus walking away with a dismissed case.
Attorneys at Siegfried & Jensen are dedicated to helping accident victims protect their legal rights against large insurance corporations who often try to spin the liability and put the blame on victims in court. We are fully aware of the difficulties accident victims face, especially when trying to go through the legal process while tending to injuries from their accidents. We work diligently to represent victims while ensuring they are fully aware of their options before moving forward.
What Damages Are Recoverable?
Individuals involved in car accidents in Utah are able to obtain restitution for various aspects of their car accidents, including:
Pain and Suffering: Injuries can have an immense impact on the lives of victims. Courts recognize the impact injuries have, which is why they enable victims to obtain compensation for pain and suffering. Although there is no real price to put on a person's level of suffering, courts often consider the extent of injuries and the impact for which they have on a person's life.
Lost Wages: Individuals forced out of work to tend to their injuries are able to earn compensation for lost wages. These wages include all days missed for hospitalization, recovery, doctor appointments, treatments, therapy, or rehabilitation. Furthermore, in cases where victims are forced out of work indefinitely, they are able to obtain compensation for the earnings they would have received over their lifetime of working. It is crucial to work with a financial expert to determine the true amount for these damages.
Medical Expenses: Victims are able to reclaim all past, current, and future medical expenses related to their injuries or illnesses from their accident. These costs include exams, treatments, hospitalization, therapy, medical equipment, medications, and doctor appointments. At Siegfried & Jensen, we firmly believe that victims should not pay a dime for injuries caused by another party.
Mental Anguish: Injuries can have a major impact on a victim's mental health. If they have to seek counseling or suffer extreme feelings of hopelessness, depression, anxiety, or posttraumatic stress disorder, they are able to receive compensation related to these damages.
Loss of Consortium: Courts recognize the negative impact injuries have on a victim's ability to maintain spousal and familial relationships. For this reason, they allow victims to earn compensation if their injuries prevent them from performing in a manner they enjoyed before their accidents.
Property Damages: Car accident victims can acquire compensation for their vehicles and other property they had on them at the time of their accident.
Punitive Damages: In some cases, victims are able to win punitive damages from at-fault drivers in their accidents. These damages are not provided to compensate a victim for any loss. Instead, they are awarded to victims as a form of punishment toward the at-fault party for extreme negligence.
Working with an experienced attorney will ensure you are able to obtain full and fair compensation for your injuries and damages.
A Utah Personal Injury Attorney Can Help You
With over 30 years of experience, attorneys at Siegfried & Jensen are dedicated to helping accident victims collect the repayment and justice which they deserve for their injuries. Our law firm has four offices located throughout Utah, making it more convenient for victims to get the help they need. Contact our law firm at (801) 845-9000 to schedule a free consultation today.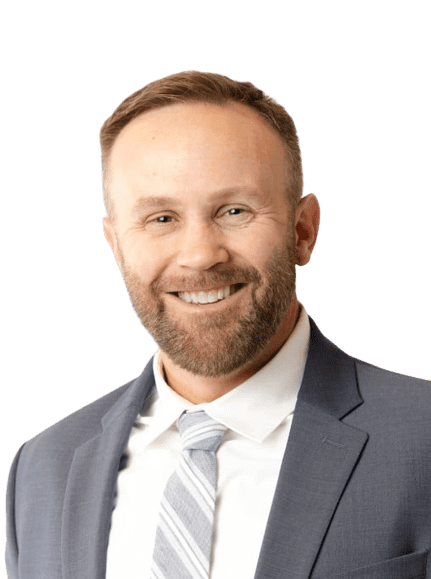 Content checked by personal injury attorney Todd Bradford. I worked for a small law firm in Utah County, where I handled various types of cases. My main focus was personal injury and I decided that is what I enjoyed doing the most. I rejoined Siegfried and Jensen in 2012 where my focus is solely on helping personal injury clients. I take pride in helping personal injury clients and enjoy serving them. If you need an attorney for auto accidents or injuries of any kind in Salt Lake City, UT, Ogden, UT, Spokane, WA, or Boise, ID, contact us.