After being involved in a car accident, victims are often overwhelmed on numerous levels; emotionally, physically, and mentally. They have so many questions and do not know where to go to for answers. Victims often face overwhelming medical expense, excruciating pain, mental suffering, and physical struggles in the aftermath of car accidents.
Unfortunately, a lot of victims are forced out of work for several weeks or months, sometimes even indefinitely, to deal with the complications surrounding their injuries. This can have an immediate and immense financial impact on a victim and their family. Victims are not always aware of the legal options they have for handling their accidents and they often do not have the financial resources to consult with anyone.
Quite often, personal injury attorneys understand the struggles victims face in the aftermath of their accidents. Attorneys at Siegfried & Jensen understand the immense ordeals victims undergo during recovery and as they try to adjust to a life dealing with limitations. For this reason, we offer our legal services on a contingency basis. Let us come to your aid today.
How Do Contingency Fees Work?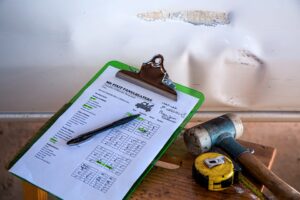 Individuals who file lawsuits against others under personal injury laws in Utah often do so after being victimized by someone else's actions. Victims in personal injury lawsuits are not responsible for their accidents, yet they are forced to deal with pain and suffering.
The moments following a car accident can be confusing and frustrating for individuals. Quite often, victims struggle with ongoing pain, thousands of dollars in medical bills, sleepless nights, and communicating with uncooperative insurance companies. Accident victims often find it within their best interest to hire personal injury attorneys to help with some of the tasks that are required of them after accidents.
Attorneys at Siegfried & Jensen help victims on a contingency basis, which means that our attorneys do not collect any money until after the case is won. We do not get paid until the victim does, so it is mutually beneficial for you to seek out a personal injury attorney who will be able to help you receive a favorable verdict and settlement.
How Does Operating On Contingency Fees Help Victims?
Working with attorneys on a contingency basis ensures victims are able to secure proper and qualified legal representation to help them with their personal injury claims, regardless of their financial resources. Contingency fees ensure victims' rights are protected so they can focus on their recovery.
Victims often deal with a lot after accidents occur. They are experiencing physical pain, psychological suffering, and medical bills that are quickly adding up. What makes matters even worse is the fact that a lot of victims are unable to return to work for extended periods, which drastically limits the financial resources they have to pay their bills and support their families. The very last thing victims need is to have to pay thousands of dollars to gain adequate legal representation for dealing with their case.
What Contingency Fees Are Collected?
Victims who hire lawyers to represent them on a contingency fee basis often pay a certain percentage for representation. This fee can range from 15% to 50%, depending on various circumstances surrounding the case. In most cases, a fee of 33% is established in a contingency agreement in Utah.
In addition to the set percentage, victims may be required to pay other fees from the 66% of recoveries which they ultimately receive. These can include court fees, collecting documents and records, hiring expert witnesses, and various other costs associated with establishing and presenting a sound case on the victim's behalf. Prior to signing for any recoveries, victims are provided an account of all fees collected on their case.
Although some individuals may feel the fees collected are excessive, working with an attorney can make a big difference in a victim's ability to recover full and fair compensation for their injuries.
How Attorneys Help Accident Victims
Individuals who believe they can save money by filing lawsuits on their own are often overwhelmed with the complicated legal system in Utah. Working with an attorney will ensure you are able to obtain the maximum amount of financial reimbursement available for your case.
Attorneys help victims by speaking with law enforcement and doctors to collect reports and documents that help bolster the victim's case. Attorneys speak with the insurance companies and aggressively negotiate fair and full settlements.
Working with an attorney will ensure you have all the required experts necessary for demonstrating various aspects of your claim. For instance, attorneys are able to contact reconstruction experts who can recreate the scene of the accident and uncover critical details surrounding the incident. Attorneys can locate and hire reliable financial experts to demonstrate the extent of lost wages victims face due to their accidents. Furthermore, they are able to find reliable witnesses to testify on behalf of victims to prove the actions of the at-fault party were truly negligent and caused the injuries and damages to occur.
Hire A Utah Personal Injury Attorney To Help With Your Case
With over 30 years of experience practicing personal injury law in Utah, attorneys at Siegfried & Jensen have helped accident victims obtain over $850 million in restitution for their injuries and damages. Our attorneys aggressively negotiate full and fair settlements for injured clients so they can move on with their recovery without worrying about the overwhelming financial burdens they face.
Attorneys at Siegfried & Jensen help accident victims obtain compensation for:
Lost wages;
Medical expenses;
Pain and suffering;
Mental anguish;
Loss of consortium;
Property damage; and
Other financial losses.
In some cases, victims are able to obtain punitive damages in addition to compensatory damages. Siegfried & Jensen work diligently to help accident victims collect the maximum amount of compensation for which they are entitled to cover damages in their cases. We help victims by gathering evidence, speaking with witnesses, collecting documents, taking photographs, hiring expert witnesses, and conducting full investigations of the accidents. If you were injured due to another person's negligent or reckless acts in Utah, contact our law firm at (801) 845-9000 to schedule a free case evaluation today.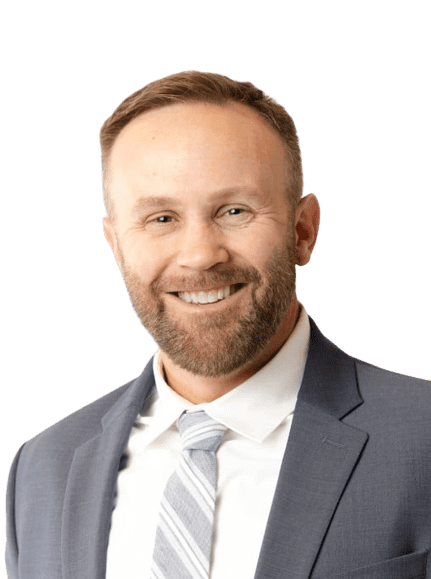 Content checked by personal injury attorney Todd Bradford. I worked for a small law firm in Utah County, where I handled various types of cases. My main focus was personal injury and I decided that is what I enjoyed doing the most. I rejoined Siegfried and Jensen in 2012 where my focus is solely on helping personal injury clients. I take pride in helping personal injury clients and enjoy serving them. If you need an attorney for auto accidents or injuries of any kind in Salt Lake City, UT, Ogden, UT, Spokane, WA, or Boise, ID, contact us.