Aggressive driving is when a driver puts another person in danger with their actions and behaviors behind the wheel. It is a factor in over half of all deadly car crashes, according to the AAA Foundation for Traffic Safety.
Aggressive driving can cause you to lose focus on the roadway and to make poor driving choices on the roadway. It can cause drivers to do things they may not otherwise do, such as tailgating, driving at excessive speeds, and cutting off other vehicles.
You need to keep you and your loved ones safe on the road by avoiding aggressive drivers. Siegfried & Jensen's qualified car crash lawyers have gathered information to inform you of some tips that may help you avoid aggressive drivers to prevent you from being the victim a car accident.
If you sustained injuries in a car accident caused by an aggressive driver, you can contact us for a free, no-obligation consultation to learn your options in pursuing compensation after an accident.
Remain Calm While Driving
Many times, when a driver encounters an aggressive driver, they will react aggressively. This creates a dangerous and potentially deadly situation on the road.
You can't control the actions of other drivers, but you can control your own. You should keep calm when operating a vehicle to avoid aggressive drivers and reacting aggressively.
On top of that, traffic delays often will set off drivers, causing them to act aggressively. You should allow yourself more than enough time to arrive at your destination, so if you encounter traffic delays, you will still be able to read your destination on time.
You should attempt to establish a soothing environment while in the car. You could listen to music or books on tape, avoid arguments with other riders, and erase distractions such as cellphone use.
You should never drive when you are upset or angry. This can cause you to respond aggressively to the conduct of other motorists or unforeseen changes in traffic.
Avoid Other Aggressive Drivers
If you encounter an aggressive motorist while behind the wheel, you should try to stay away from his or her car. You could get out of the motorist's way by changing lanes and even slowing down to let them pass. If a driver is tailgating your car, just move over and allow them to continue down the road. This way you can avoid any potential confrontation on the road or risk being involved in aggressive driving behaviors.
You should try to avoid making eye contact with an aggressive motorist. By making eye contact, you can provoke the driver and cause him or her to focus his aggressive behavior onto you and your passengers. This creates an unsafe situation for everyone.
Try To Soothe the Situation
When you encounter an aggressive driver on the road, you should attempt to smooth over the situation in order to prevent escalation. Waving or making gestures to communicate you are sorry could defuse the tension. You should never acknowledge or return rude gestures that are made at you by the aggressive driver. This could escalate the situation and provoke the driver to act aggressively.
You should always give the aggressive driver the benefit of the doubt because their aggressive actions may not be intended for you. You shouldn't ever take the actions of other drivers personally while behind the wheel.
Drive with Courtesy
Always practice courteous driving so you do not become a target of an aggressive motorist. If you are driving your car at a slow pace, move your car to the right or passing lane to allow faster vehicles to pass you.
If you have been targeted by an aggressive driver, always think back to see if you did anything that caused the driver to become hostile toward you. If you think this could be the case, take time to adjust your actions and put distance between you and the aggressive driver. This will hopefully avoid the escalation of the situation and keep everyone on the road safe.
Report Other Aggressive Drivers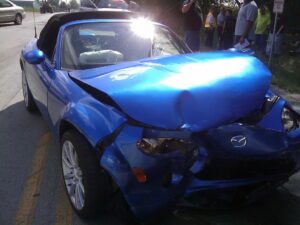 If you encounter a driver behaving violently on the road, it can help to report the incident to prevent crashes. After pulling to the side of the road, use your cellphone to call the authorities and report the details of the event. An officer will then be dispatched to the location to monitor the situation.
Always provide as much information as possible about the aggressive driver's car so they can be identified by police officers. These details include:
The make and model of the vehicle

The license plate number

A physical description of the motorist

The color of the car
Any unique or identifying features seen on the car, such as accident damage, bumper stickers, etc.
Aggressive Driving Accidents in Utah
From 2003 to 2007, aggressive driving was involved in over 56 percent of fatal car accidents across the United States. Even when you exercise precaution on the road, ar crashes caused by aggressive drivers can still happen. These can result in severe injuries and leave you to pay for expensive medical bills. These accidents can result in the loss of a loved one, and the family is often left to take on the consequences. These sudden deaths can take a toll on a family, leaving them feeling like they have no options. In some cases, they can contact a Utah wrongful death lawyer to help them file a claim. If you have any questions, call us today for a free, no-obligation consultation.
At Siegfried & Jensen, there are experienced car crash attorneys in Salt Lake City to help you with your case. You aren't alone after a car accident. We have been helping the residents of Utah and the surrounding areas for over 30 years. We have helped win millions of dollars for families after an accident. Please, do not hesitate to contact us at (801) 845-9000 if you or a loved one has been injured in a car crash. Give us a call to see how we can help you.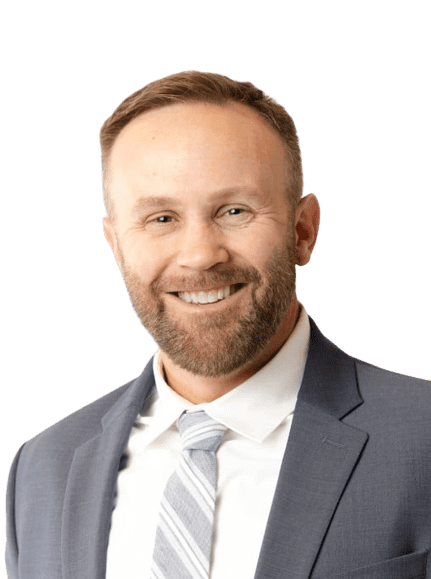 Content checked by personal injury attorney Todd Bradford. I worked for a small law firm in Utah County, where I handled various types of cases. My main focus was personal injury and I decided that is what I enjoyed doing the most. I rejoined Siegfried and Jensen in 2012 where my focus is solely on helping personal injury clients. I take pride in helping personal injury clients and enjoy serving them. If you need an attorney for auto accidents or injuries of any kind in Salt Lake City, UT, Ogden, UT, Spokane, WA, or Boise, ID, contact us.