Johnson & Johnson has been a trusted provider of safe and healthy personal hygiene and household products until now. J&J was established in — and introduced J&J baby powder in —. The primary ingredient in J&J baby powder was and remains to be the mineral known as Talc.
In fact, for over – years J&J has represented to the public that their Talc products are asbestos free. Johnson & Johnson owned the talc mines and manufacturing plants from which these products were produced.
Johnson and Johnson controlled the talc from the mine to your shopping bag. Since Johnson & Johnson's introduction of talc-based hygiene products in —- until now, J&J has marketed its products as safe for personal use. However, in the early 1970's J&J was aware that asbestos (a mineral known to cause cancer) was present in the talc mines.
By this time J&J's reputation as a wholesome, health-minded and trusted company was well established by its branding of talc-based products J&J "baby powder" and J&J "shower to shower" to create an emotional connection to caring mothers.
The company considered these talc-based, asbestos-containing products to be their "Sacred Cow" as J&J built its reputation on these products. Johnson & Johnson rode this Sacred Cow to market and grew J&J into a multinational corporation in 57 countries with over 250 subsidiary companies.
On July 12, 2018, a St. Louis Jury found Johnson and Johnson responsible for ovarian cancer in 22 women caused by its talc/asbestos products.
Asbestos
Asbestos has been known to cause cancer since 1943 when H.W. Wedler reported a connection between cancer of the pleura and exposure to German asbestos workers.
Asbestos is a mineral found in the earth and commonly present with the talc mineral in various forms; Chrysotile, and the amphiboles or needle-like fibers from Amosite, Crocidolite, Tremolite & Actinolite.
Microscopic asbestos, needle-like fibers, known as amphiboles migrate to internal body tissues when breathed into lungs or applied to body openings eventually skewering and cells inside the body to commence the work of destruction.
Exposure to asbestos of any quantity can cause cancer but with increased exposure comes a much higher likelihood of developing cancer.
The mesothelial cells are the vulnerable resting place for the microscopic needle-like asbestos fibers. These mesothelial cells are found in the lungs, the ovaries, and coat our intestines and internal organs to make them slippery. The mesothelial cells also develop naturally as a body defense mechanism to inflammation which often results from foreign objects such as asbestos fibers.
JOHNSON & JOHNSON KNEW TALC CONTAINED ASBESTOS
Johnson & Johnson has known of the risks of asbestos-caused cancers from the use of talc since the early 70s.
For five decades or more J&J has fooled the public into believing that its talc-based products did not contain asbestos. They have accomplished this by manipulating the testing for asbestos in talc, by reporting false results of testing to the public and public health organizations to contradict testing performed by independent health professionals & scientists and by commissioning bogus independent studies and false reports paid by J&J through a law firm to disguise J&J's role as originators of the studies.
The motive for J&J's egregious conduct is the protection of its sacred TALC COW, its falsely trusted brand, and its revenue.
J&J testing was designed to sample such small quantities of talc as to minimize the likelihood of finding asbestos fibers. When these tests could not eliminate the finding of asbestos fibers in the talc, J&J changed its definition of what constitutes a "fiber" and only reported asbestos in talc when the sample being tested contained more than five J&J defined asbestos fibers.
INDEPENDENT EVIDENCE OF ASBESTOS IN J&J TALC
In a recent trial against J&J in a St Louis court, 22 women, represented by attorney Mark Lanier, put on evidence from learned sources of J&J's knowledge that their talc-based products contained asbestos fibers. The Jury awarded the 22 women $550 million in compensatory damages and issued a verdict of punitive damages against Johnson and Johnson for $4.14 Billion. A review of some of the evidence supporting the jury finding punitive damages against Johnson and Johnson is treated in this article. For additional information visit www.newyorktimes.com.
Independent Dr. Alice Blount 1990-1991 tested talc and found asbestos fibers in talc. 1990's Dr. Blount wrote J&J a letter requesting they stop representing to the public that J&J powder does not contain asbestos.
Dr. Longo world renowned for work 300,000-400,000 separate analyses for asbestos in talc products in 2 years tested 100 x more talc than J&J examined over a 50-year period.
Dr. Pooley, a consultant for J&J from Great Brittan documented finding asbestos in J&J owned talc mines.
Other Independent sources finding asbestos in talc:
Most treating Dr's don't know the risks of getting ovarian cancer from J&J talc-based products because, like all of us and our public watchdogs, they trust J&J to honestly represent what the product contains; particularly if the product contains harmful minerals or ingredients. For many decades J&J knowingly misrepresented to the world that its talc did not contain asbestos. Let's now review the sources of knowledge that J&J talc-based products contain asbestos which creates a higher risk for developing ovarian cancer. The sources include:
HOW DOES ASBESTOS CAUSE OVARIAN CANCER?
Cancer Experts explain how Asbestos in talc causes ovarian cancer.
Dr. Jackie Moline (Cancer specialist)
The talc carries the asbestos fibers into the lungs or the abdomen through breathing the talc/asbestos powder and application of the talc/asbestos to the external and internal tissues in and around the vagina.
The microscopic needle-like asbestos fibers can easily migrate through the external tissues to the internal tissues which are particularly vulnerable (lungs and ovaries) where they impale the individual cells by means of their sharp needle-like character and remain lodged in these cells causing cancer either by initiating cell division, accelerating cancer cell development or interfering with the bodies defensive cancer blocking response.
The development of cancerous cells from internalizing asbestos fibers may take decades before cancer becomes symptomatic. This delayed development is known as latency when 20-30-40 years after exposure to asbestos carried by the talc, the asbestos fibers go to work on the body's cells and cancer develops followed by symptoms which finally give warning to the women.
After this lengthy period of latency, a single cell penetrated by asbestos may develop into (billions?) of cancerous cells before symptoms alert the host that she is ill. Within this large mass of cancerous cells, finding the asbestos fiber(s) that caused the cancer is like finding a needle in a haystack.
The information in this article is not intended to frighten all women about the likelihood of developing ovarian cancer particularly women who have not used J&J talc-based hygienic products. However, J&J defends its talc/asbestos products by claiming that women diagnosed with ovarian cancer became cancerous by simple environmental exposure to asbestos, commonly referred to as a "background exposure."
The science, however, does not support J&J's claim that background or environmental exposure causes cancer. For example, a typical woman may be exposed to 66,709 total fibers in a lifetime compared to a woman who regularly used J&J talc/asbestos products for several years might be exposed to 67,300,525,000 asbestos fibers. This is one million times more exposure than the background rate. With most disease processes, increased exposure increases the likelihood of the disease.
Johnson & Johnson's attempt to blame our environment for ovarian cancer in women who used J&J talc/asbestos products may have contributed to the Jury finding it necessary to issue a punitive damage award against J&J.
WHY NOT WARN?
Angel of Mine, a competitor of J&J, produces a talc-based product. Angel of Mine prints a warning label on its product warning consumers of the increased risks of ovarian cancer from use of talc-based products. Angel's product warning is illustrated below.
WHAT DID J&J DO TO PROTECT CONSUMERS?
In response to the increasing awareness of asbestos in the talc and the increased risks of ovarian cancer J&J chose to double down on its sacred cow, J&J baby powders and shower to shower feminine hygiene powder rather than place a simple warning on its products containing asbestos.
J&J targeted women and mothers to use its products not just on their infants but for personal for use specifically directed to overweight women, southern women, black and Hispanic women during the summer, to stay 'fresh and clean".
J&J expanded the marketing of its talc/asbestos products to young women (Teenagers) claiming '…You start being sexy' by creating a fresh scent from using J&J's cosmetic, clean and fresh baby powder. J&J handed out over 7.5 million samples of its product.

While doubling down on marketing, J&J's propaganda campaign shifted to high gear denying scientific proofs of asbestos in its talc-based products. J&J manipulated the FDA (food and drug administration) and the NTP (National Toxicology Program agency) from reporting that Talc caused ovarian cancer by telling NTP that they removed the Asbestos from their Talc in 1970's.
J&J succeeded in persuading NTP & FDA not to release a report or warning that J&J Talc caused ovarian cancer by arguing that it would be unfair to require J&J products to contain a warning of increased risk of ovarian cancer since J&J removed asbestos from its products in the 1970's.
Following this bold lie J&J aggressively protected its Sacred Cow and the J&J Brand by maintaining that J&J talc-based products don't contain asbestos and that the FDA never found talc in J&J's products. This may be an additional reason for the jury awarding punitive damages against Johnson and Johnson.
J&J's own documents reveal otherwise:
Todd True, a J&J executive for consumer products, advised J&J to replace talc with cornstarch. J&J ignored this recommendation because J&J owned the talc mines at the time along with the product manufacturing plants. J&J did not own corn & developing a cornstarch-based product would have increased J&J's costs by 40 %.
J&J's mines destroyed evidence showing J&J's knowledge of asbestos in talc mines.
To obtain and publish false reports and claim that the studies underlying the reports were independent & to conceal J&J's connection to the reports and studies. J&J paid a law firm to order and pay for the bogus studies which would falsely report the absence of asbestos in its talc products.
J&J and all other companies are required by law to test products for safety & report factual findings to FDA. (Self-Measure (science) and (Self-Report (honor (legal)). J&J did not self-govern or self-report.
J&J distorted science & reporting of asbestos in talc to protect its brand and reputation which had been built on the fable that talcum powder was natural, motherly and hygienic, safe for babies and moms.
This was done not just to protect J&J's profits from talc-based products containing asbestos, but all other products sold by J&J as a trusted company. Johnson and Johnson's behavior of non-disclosure, denial, delay and misrepresentation of the facts that exposed so many women to severe and deadly health risks are undoubtedly among the reasons for the jury finding the need to punish the Johnson and Johnson for immoral corporate behavior.
Slide
J&J's 1978 study was done not to protect consumers from asbestos exposure but to protect J&J's brand, its sacred cow (J&J baby powder and shower to shower powder) in anticipation of defending themselves when public knowledge resulted in litigation threatening to J&J's trusted brand and profits.
SIMPLE SUMMARY
We now know that the Johnson and Johnson Talc based products contain asbestos.
We know that Johnson and Johnson built their brand on these products and referred to these products as its 'SACRED COW".
We know that Asbestos is a mineral found with the Talc mineral in the Talc mines.
We know that Johnson and Johnson owned these Talc mines from which it produced its Baby powder and its Shower to Shower powder.
We know that Johnson and Johnson owned and operated the production facilities that produced its products from the Talc/Asbestos mines.
We know that Johnson and Johnson didn't separate the Asbestos from the Talc.
We know that Johnson and Johnson ignored the recommendations of its executives to remove its Baby Powder which contained Asbestos from the supermarket shelves.
We know that Johnson and Johnson knew of Asbestos in its products since at least the early 70s.
We know that Johnson and Johnson lied to the public and public health organizations and provided assurances that its products didn't contain Asbestos and that these lies continued until the present.
Now we know why the Jury in St Louis issued a punitive damage award against Johnson and Johnson for its immoral behavior that continued for over 40 years.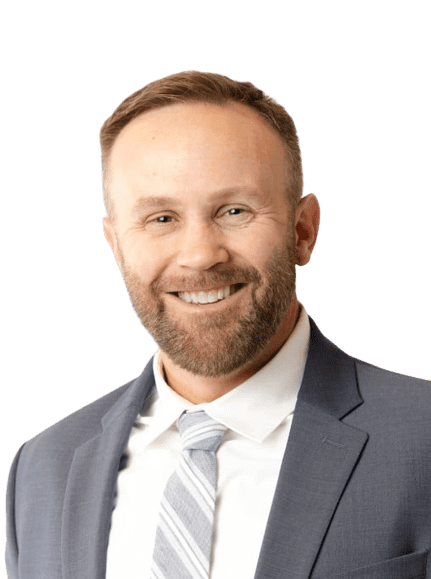 Content checked by personal injury attorney Todd Bradford. I worked for a small law firm in Utah County, where I handled various types of cases. My main focus was personal injury and I decided that is what I enjoyed doing the most. I rejoined Siegfried and Jensen in 2012 where my focus is solely on helping personal injury clients. I take pride in helping personal injury clients and enjoy serving them. If you need an attorney for auto accidents or injuries of any kind in Salt Lake City, UT, Ogden, UT, Spokane, WA, or Boise, ID, contact us.