The decision on whether or not you should hire an attorney after a traffic accident depends mainly on how bad the accident was and on the injuries it caused, if any. For example, if you were involved in a minor fender bender or a non-moving accident in a parking lot, such as opening your door into the side of somebody else's car, and nobody was injured, then realistically you probably don't need to hire any type of legal representation. Usually, the damage caused by minor auto accidents is able to be resolved through the driver's insurance companies.
In that same vein, some Utah traffic citations and violations are able to be resolved through the state's municipal courts without the aid of an attorney. If you are involved in a more severe traffic accident, however, you might need to employ an experienced car accident attorney to aid you in protecting your interests and to make sure that you get the compensation that you deserve.
After a catastrophic auto accident, an attorney can help you in recovering money the law says that you are owed for any damages that were done to your car and/or to your personal property, ensure financial compensation for any past and future medical treatment, and collect any evidence that will help demonstrate that you were not the driver who was at fault in the collision.
An attorney will also be able to communicate with the insurance company representatives on your behalf, the other driver's attorney, and the courts as well. A severe traffic accident can often be disorienting and debilitating. Using the services of a qualified car accident attorney to advocate for your rights will let you concentrate on recovering from your injuries instead of focusing on all the paperwork and leg work that goes along with a lawsuit.
Signs That You Should Hire an Attorney
If you have been injured in a car accident, some signs that you would be better off hiring a car accident attorney are:
You Caused a Serious Injury or a Fatality
If anybody was severely injured or killed in the traffic accident, you need to contact a qualified car accident lawyer right away. Accidents that involve grievous bodily injury or death most often result in a complex lawsuit or, in some cases, even multiple lawsuits. You might want to file your own personal injury lawsuit against the negligent driver in an attempt to collect compensation for the expense of any medical treatments that you had to receive as a result of your injuries.
You might also be facing a wrongful death or personal injury countersuit. The courts will then be required to analyze various legal issues, and the resulting cost of any potential damages could be extremely high.
It is never advised that you represent yourself in any lawsuit that is filed after a serious auto accident. These kinds of civil legal cases almost always involve complicated legal issues that demand professional guidance. Your car accident attorney will be able to help you figure out the amount of compensation to which you are entitled, lead you through the complex legal process, and be able to represent you against any possible counterclaims that may arise.
Most legitimate lawyers with a fair amount of experience in handling wrongful death or personal injury or cases will give their potential clients a free, confidential legal consultation, so there is absolutely no risk at all in scheduling a review of your specific case with a car accident attorney.
Your Injuries Have Left You Unable to Work and Requiring Ongoing Care
If you have been involved in a car accident which has left you so severely injured that you are unable to return to work afterward, then an attorney will be the one to ensure that you get the maximum amount of compensation that the law will allow you to receive. Sadly, some people are injured so catastrophically in Utah traffic accidents that their ability to work and earn their own money is negatively affected for the rest of their life.
An experienced car accident attorney will know exactly how to figure out the total of the compensation to which you're entitled under Utah law. This financial compensation will take into account any work that has been missed due to the injury and also the overall cost of any medical treatments that may be needed now or sometime in the future.
Multiple Parties Were Involved in the Accident
If you were involved in an auto accident in which three or more vehicles were involved, this will complicate any attempted insurance claim and will most likely lead to multiple lawsuits. Some types of multi-vehicle car accidents involve additional types of parties like pedestrians, commercial drivers, property owners, or even businesses.
For example, the operator of a commercial delivery truck might neglect to stop for a red light and illegally drive through an intersection. The driver of a privately owned passenger vehicle might then be forced to swerve in order to avoid a collision with the delivery truck in the middle of the intersection and end up crashing right into a motorcycle in the oncoming lane of traffic. This sort of multi-vehicle collision would most likely result in an extremely complex lawsuit or, more likely, even multiple lawsuits at once.
If you have been injured in a traffic accident and more than one other vehicle was involved, you need to talk to a practiced car accident attorney about your case. A car accident attorney will fight to get you the financial compensation that you are entitled to under the law and to keep your financial obligation to the other drivers involved as low as they possibly can. A good attorney will also help you to communicate with the other attorneys that have been hired by the other people involved and their insurance companies.
The personal injury attorneys here at Siegfried & Jensen have over thirty years worth of experience in helping victims recover from life-changing auto accidents and making sure that they collect the maximum amount of financial compensation for their losses. Our clients are our family and we always do our best to get what is best for you. If you would be interested in a free consultation with one of our personal injury attorneys regarding your case, then please reach out to us by calling 801-845-9000 today.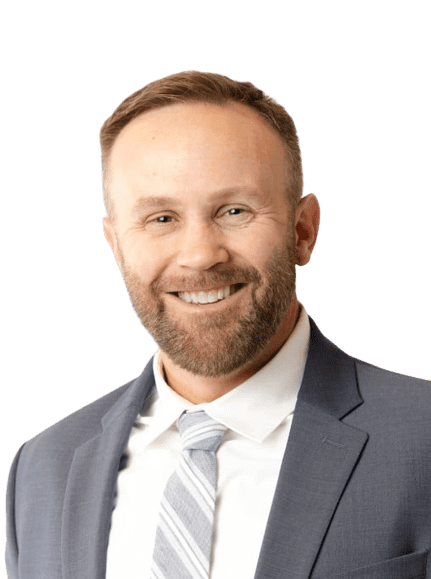 Content checked by personal injury attorney Todd Bradford. I worked for a small law firm in Utah County, where I handled various types of cases. My main focus was personal injury and I decided that is what I enjoyed doing the most. I rejoined Siegfried and Jensen in 2012 where my focus is solely on helping personal injury clients. I take pride in helping personal injury clients and enjoy serving them. If you need an attorney for auto accidents or injuries of any kind in Salt Lake City, UT, Ogden, UT, Spokane, WA, or Boise, ID, contact us.