When an adult is injured in a dog bite attack, he or she may need an attorney will work for them. This legal representative may just advance required costs or help the injured party recover 3 to 5 times more than they would be able to on their own. Our experienced legal team is going to help you better understand what to do after a dog bite by:
Answering all the most common concerns;

Providing specific reasons why a dog bite victim should never attempt to take on their injury claim on their own; and

Discussing the advantages of having professional legal assistance, with no up-front cost.
Good Reasons to Hire an Attorney to Handle a Dog Bite Injury Claim
Probably the best reason is that less than 1% of all victims who suffer a dog bite fail to receive any form of compensation. There are at least 4.7 million dog bites each year in the U.S., but insurance providers typically only pay 15,000 to 16,000 of these victims for their injuries. Without an attorney, a victim has next to no chance of getting the justice they deserve.
An insurance adjuster will likely only offer a victim about 10 to 20 percent of what he or she would offer if the victim had a lawyer. This means that the insurance provider would ultimately keep the remaining 80 to 90 percent of the victim's deserved compensation.
When a victim tries to pursue a dog bite injury claim, they are placing him or herself in the role of the prosecutor. This will likely arouse resentment without reason in the eyes of the court. This can be worsened because the victim will likely not know how to phrase aspects of their case correctly in order to settle his or her claim successfully. Very often, a victim will make some accusation that is not relevant under the law. This is why a dog bite injury victim should enlist the help of a qualified attorney to navigate the legal process of an injury claim. It is ultimately more efficient to handle legal matters with the help of a lawyer, as it is less stressful and more effective in the long run.
What About the Dog Owner?
When you hire a lawyer, you are not confronting the owner of the dog. Many times victims will feel guilty that filing an injury claim will reflect poorly on the owner, or otherwise harass, embarrass, or financially disrupt their lives. This is common in cases when the dog owner is a close friend of the plaintiff, and this stops many from pursuing dog bite accident claims in court.
When compensation has been given to pay for the claim, the plaintiff will understand that these cases primarily deal with the insurance company who is responsible for covering the damages. It should be stated that these injury claims are not to hurt any specific party, but to regain the compensation needed when you or a loved one has sustained injuries in a serious accident.
Hiring a Lawyer Is Not Always the Same as a Lawsuit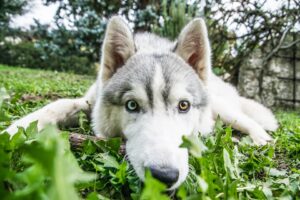 Simply hiring a lawyer is not the same as filing a lawsuit. A skilled lawyer will know how you can prevent a lawsuit with the insurance provider and how to settle a claim outside of court.
Around 98 percent of all cases involving bodily injury are settled out of court and without a trial. So, when you retain an attorney, you are not escalating your case but are actually providing some insurance that the claim will be handled faster and more efficiently.
The only person who can accurately evaluate a claim for an injury victim is an experienced attorney. Without a lawyer, a victim will find trouble trying to find out how to evaluate the dollar amount of their own injury settlement. This is because there are not many free and reliable sources of information to evaluate an injury claim accurately.
Many times after an accident, an adult will be unable to work for an undetermined amount of time. When you are trying to provide evidence of lost wages, you need to have proof of from your employer. This process is simplified with the help of a lawyer because he or she will be able to get specific information about what you should have earned while providing evidence of causation related to the dog bite injury.
According to studies based on sociological and psychological research, it is also likely in a dog attack that the victim could experience some type of severe disfigurement and a significant loss in their future earning capacity. Proving a loss of future earning capacity can be quite difficult without the assistance of a legal expert, and in many cases it is impossible. This is crucial to your case, as this could likely be a significant portion of your final settlement.
Of course, there will likely be some medical costs associated with a dog bite injury. These medical expenses can be extremely costly for the victim, leaving them thousands of dollars in debt. You need a skilled dog bite accident lawyer in Salt Lake City on your side in order to ensure that you get the full compensation you deserve after a dog bite attack.
Dog Bite Accidents in Utah
Each year in the United States, there are millions of dog bites. Out of these incidents, 800,000 require immediate medical care. These attacks can result in permanent disfigurement of victims and cause them to be unable to work, possibly for the rest of their lives. It goes without saying that these attacks and their injuries can be life-changing, for both the victims as well as their families.
At Siegfried & Jensen, our team of Utah personal injury lawyers works tirelessly for our clients to ensure that they recover the largest settlement possible. If you or a loved one has been injured in a dog bite attack resulting from the owner's recklessness, call us today at (801) 845-9000 to discuss your case today.