Imagine you are driving down the road, trying to meet up with friends for dinner, when, all of a sudden, you hear the heart-stopping crunch of metal and the sound of glass breaking. You've just been in a car accident. You may be scared, nervous, or even in shock. You may be wondering what you should do next. After a moment, you get out of your vehicle to assess the damage and speak with the other driver – except the other driver is nowhere in sight.
If you were unsure of what to do before, your confusion regarding how to response has most likely increased immensely. At Siegfried & Jensen, we understand the overwhelming sense of confusion individuals involved in hit-and-run accidents feel. They are often left wondering whether they are going to be able to get their vehicle fixed, if they are going to be able to tend to injuries, or if they are ever going to find out who hit them and fled from the scene. Thankfully, there are a few things you can do to protect yourself in the case of a hit-and-run accident.
Observe Everything Around You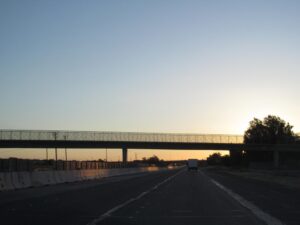 If you are involved in a hit-and-run, it is imperative to observe what is going on around you. This is true for all accidents, but even more critical for accidents where the at-fault driver has left. Take note of as many details as possible. Are there marks on your vehicle from the collision? Are there any paint-colored markings, indents, or scrapes? Are there any emblems or car parts on the ground around you? Are there broken light fragments on the road?
Any small detail can provide excellent information for law enforcement officers charged with tracking down the vehicle that hit you. If you have a phone with a camera, take as many photos as possible. Try to capture pictures of the at-fault vehicle's make, model, and color if you see it before it leaves. Write down the license plate information or take a photo if you can.
Take pictures of the roadway, any possible tire marks, and any vehicle parts in the road. Try to document the layout of the land in your photographs; take photos detailing where the accident happened, where the grass fell, and other important details. Highlight your vehicle's damage in photographs, zoom in on any discolored areas left on your vehicle, and document the street where the accident occurred, as well as the time and date.
Get Out Of Harm's Way
Most likely, your accident occurred at an inconvenient time and location. Once you take as many photographs as possible and observe as much information as you can after the accident, it is important to move yourself and your car out of harm's way, if possible. You should only move the vehicle as much as to ensure you are not blocking traffic. Try to stay as close as you can to the original site of the accident.
If your vehicle is severely damaged, you may not be able to drive it to the side of the road. In these cases, you will need to contact a tow truck as soon as possible, to have them tow your vehicle to the side of the road, your home, or a repair shop. If you do need to contact a tow truck to move your vehicle, it is crucial to contact the police before doing so. Moving your vehicle prematurely from the scene of the accident can compromise evidence and result in the loss of critical details law enforcement officers need to investigate your claim and find the at-fault driver.
Call The Police
A pivotal part of filing a successful claim to recover compensation for a car accident is to make sure you have all the required documents in order. After your accident, it is critical to contact law enforcement to have them write an official accident report. An accident report is often requested by insurance companies to help with claims processing. It is crucial to ask the law enforcement officer for a copy of the report, for your own documentation, before leaving the scene of the accident.
The police officer may be able to help move your vehicle into a safe location, if necessary. Police officers can also help you record the details of the accident in order to make a thorough and accurate report. Tell law enforcement officers as much as you can about the collision and do whatever you can to assist them in their investigation. Providing them with the photographs you were able to take can assist them in tracking down the at-fault driver and can help to speed up the claims process.
Hire A Salt Lake City Car Accident Attorney
Hit-and-run accidents are extremely different than traditional automobile accidents. It is critical to have someone by your side who understands the differences and knows how to obtain the best possible outcome for your claim regardless of the adversity they face.
At Siegfried & Jensen, we help individuals involved in hit-and-run incidents recover fair and full compensation for their accidents. The legal procedure for a hit-and-run is far different than that of a standard motor vehicle accident. Hit-and-run crashes often require extra paperwork and a lot more time to conclude.
Hiring a hit-and-run accident attorney will help ensure you obtain the best possible outcome for your case. When hit-and-run drivers are not identified, accident victims may have to go after their own underinsured motorist policy. This process is extremely complex and, quite often, insurance companies are reluctant to provide an honest remuneration for victims to care for their injuries and repair their vehicles.
Working with Siegfried & Jensen will ensure you recover the maximum amount of restitution you deserve so you can take care of your injuries and damages and get back to normal quickly. Contact our law firm today at (801) 598-1218 to schedule a free consultation so we can explore what legal options are available for you.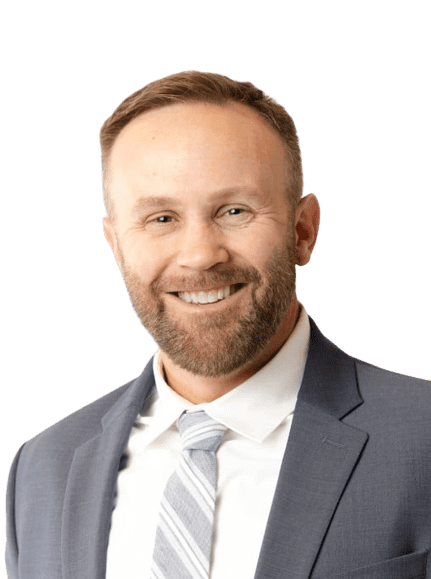 Content checked by personal injury attorney Todd Bradford. I worked for a small law firm in Utah County, where I handled various types of cases. My main focus was personal injury and I decided that is what I enjoyed doing the most. I rejoined Siegfried and Jensen in 2012 where my focus is solely on helping personal injury clients. I take pride in helping personal injury clients and enjoy serving them. If you need an attorney for auto accidents or injuries of any kind in Salt Lake City, UT, Ogden, UT, Spokane, WA, or Boise, ID, contact us.