The actions of other drivers can sometimes cause accidents. Behaviors like distracted, drunk, or erratic driving patterns are inherently dangerous, but these are not the only dangers for others on the road. Defective vehicles can also pose a serious risk.
Every year, new vehicle defects become known which causes a mandatory vehicle recall by the manufacturer. In order to avoid sustaining severe injuries and accidents altogether, you should understand the common reasons that a vehicle is recalled and what actions should be taken when a mandatory recall is issued.
How Can Do You Find Out If Your Vehicle Was Recalled?
You should first try to find out if the car you are driving currently has been issued for a mandatory recall. Manufacturers of cars, as well as dealerships, are obligated to reach out to vehicle owners either through email, the post, or a phone call in order to let you know that your car has been recalled. Sometimes these entities have troubles reaching vehicle owners, and this is especially common when the current location of the owner is unknown, their number has changed, or they have a new email address. If you wait to find out through a letter in the mail, you may be driving a dangerous car without even knowing it.
If you want to find out if your vehicle has been issued for a recall, you just have to visit the provided website here. This is an official National Highway Traffic Safety Administration (NHTSA) web page that can let you know if your car has been recalled for a serious safety issue, simply through providing your vehicle's unique Vehicle Identification Number (VIN). For most cars, the VIN is located on the lower left portion of your windshield, as well as on the frame of the driver's side door.
Dangerous Vehicle Defects That Are Often in the News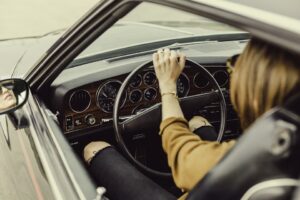 There are many possible reasons that a recall will be issued for a specific vehicle, but not all are a cause for serious injury risk. However, in many cases they do, and when this happens they are often mentioned in the news.
Some of the more common and dangerous defects that are issued for vehicle recalls include the following:
Accelerator defects.

In what perhaps may be the most costly vehicle recall previously recorded, Toyota recorded around 9 million cars between 2009 and 2019 concerning accelerator defects that would cause the vehicle to randomly accelerate until it came to a stop, usually due to a collision. There were an estimated 30 deaths due to crashes caused by the defect before the manufacturer was able to issue many recalls.

Airbag failures. Some years ago, the Japanese Takata Corporation was found to have made millions of dangerous, malfunctioning airbags, creating the largest auto-part recall ever. Airbags are meant to make cars safer for occupants, but these were made in a way that turned them into a bomb, even in small crashes. Takata airbags were documented to explode into metal bits, even killing drivers and other occupants because of deep cuts. Over 41 million cars were recalled.
Brake failure.

Defective brakes have commonly been an issue for manufacturers and consumers of vehicles. Not too long ago in 2018, Toyota announced a recall of around 150,000 cars for brake system issues that would cause drastically increased stopping distances — the distance needed after applying the brake in order to come to a complete stop — with little to no warning.

Fires.

Poor design of both engine and ignition systems can often overheat and cause cars to catch on fire. This is extremely dangerous for everyone, both occupants and those near the vehicle. Not too long ago, Kia issued a mandatory vehicle recall for many of its 2-liter turbocharged engine systems because of a risk of an engine fire, which had also been an issue for Tesla's cars. These engines would have a high probability of catching on fire when the car was involved in a front-end crash. Tesla's autonomous vehicles have even been seen to burst into flame a second time, even after the first blaze had been put out.

Restraint system failure

. Coming back to Takata, a major 8 million vehicle recall happened back in 1995 when the NHTSA found out that Takata Corp. seatbelts and restrains would lock up after a collision, trapping occupants inside the vehicle.

Seatback failure. The NHTSA warned way back in 2016 that many car models were prone to sometimes lethal seatback failures after rear-end crashes. The organization determined that the front seats of a defective car would crumple after a strong impact. This could cause the driver to sustain serious back injuries, but the more severe injuries were sustained by those seated in the next row of seats who would be crushed as the seat and the passenger hit into them. This issue has caused many severe injuries, with children being particularly vulnerable.
What to Do If Your Car is Recalled or You Are Harmed?
If your car has been selected for a mandatory vehicle recall, then you should contact a local dealership as soon as possible in order to arrange for the repair or replacement of your car. A mandatory recall should be covered by the manufacturer entirely, but some cars are repaired within the mindset of "first come, first serve." You shouldn't wait to see how your car manufacturer will handle the issue. Take action to protect yourself, your loved ones, and others on the road by making sure your car is safe before getting behind the wheel.
Defect Related Car Crashes in Salt Lake City
Vehicle defects have a high chance of resulting in significant injuries. These can cause you or others to be injured, and sometimes these defects can result in death. The manufacturer can be held liable for these damages if you partner with a wrongful death lawyer in Utah.
For over 30 years, the Salt Lake City personal injury lawyers at Siegfried & Jensen have helped grieving families successfully win wrongful death lawsuits against car manufacturers for vehicle defects.
Call the law offices of Siegfried & Jensen today at (801) 845-9000 to discuss your case with a qualified attorney and see what options are available for you.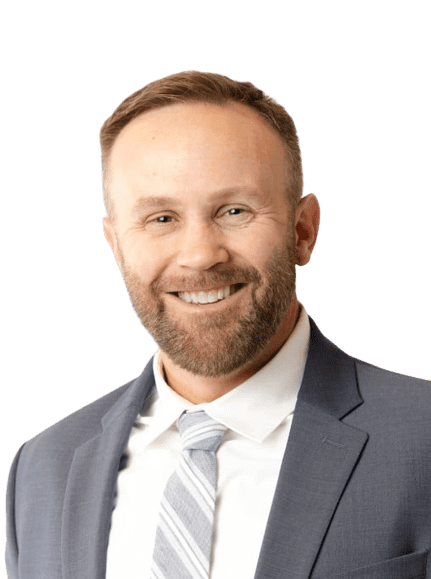 Content checked by personal injury attorney Todd Bradford. I worked for a small law firm in Utah County, where I handled various types of cases. My main focus was personal injury and I decided that is what I enjoyed doing the most. I rejoined Siegfried and Jensen in 2012 where my focus is solely on helping personal injury clients. I take pride in helping personal injury clients and enjoy serving them. If you need an attorney for auto accidents or injuries of any kind in Salt Lake City, UT, Ogden, UT, Spokane, WA, or Boise, ID, contact us.