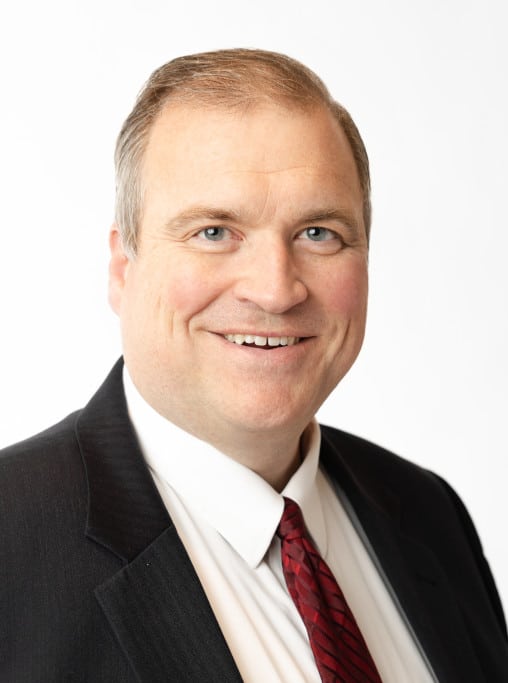 "I believe in personal responsibility. My goal as a lawyer is to get those who have harmed another through carelessness or negligence to take responsibility for their actions, and to do what must be done to fix it. I am deeply troubled by the trend I see in our country by those who want to shirk from the consequences of their actions, who give excuses instead of apologies, and who want to blame others for their mistakes. I want to fight against this trend, and to restore and protect responsibility in our community. I grew up in the age of Reagan, the Great Communicator, and this statement of his is more timely than ever: 'It is time to restore the American precept that each individual is accountable for his actions.' When a lawsuit finds its way to a courtroom, in front of a jury, it is because the person responsible has not followed Ronald Reagan's sure counsel."
I am a native resident of Northern Utah, where I saw my first jury trial at the age of twelve. From that time, I knew that I wanted to work in our country's great justice system. After completing law school at the University of Utah, I worked for several years with the Garretson Law Firm and Resolution Group – a nationwide firm specializing in the just resolution of large settlement claims – where I became the lead attorney on employment health insurance recovery and protecting the hard-earned healthcare rights of injury survivors in large-scale settlements. In that role, I quickly became recognized as a national authority on private health insurance, as well as Medicare and Medicaid rights. I was invited to publish articles on those topics in leading legal publications and train other attorneys around the country to protect their clients' healthcare coverage when they needed it most.
After several years, I found myself increasingly away from my family and spending more time in the boardroom than the courtroom. In 2009, Siegfried & Jensen approached me with the opportunity to join their firm, where I could focus my legal practice in my home state of Utah and work directly with clients and their families. This allowed me to spend more time with my family and dedicate myself to helping those who need it most.
I now serve as one of Siegfried & Jensen's lead trial attorneys. I have successfully fought for the rights of hundreds of injured persons and families – people that have been harmed through no fault of their own by drowsy and inattentive truck drivers, careless roadway construction companies, general contractors that cut safety corners, reckless drivers, and dishonest insurance companies that refuse to provide hard-working people with the coverage that they've paid for.
In 2010, I joined the team of Siegfried & Jensen attorneys who had been appointed as Special Assistant Attorneys General. The Attorney General selected this team to assist the State of Utah in recovering money from drug companies caught abusing and defrauding the State's Medicaid program and cheating Utah's taxpayers. The State's solicitor general specifically appointed me to draft the appellate briefing on those cases before the Supreme Court. This resulted in a unanimous decision from that court in favor of the State and its taxpayers, strengthening Utah's ability to fight Medicaid fraud, and recovering tens of millions of dollars from those companies that have cheated Utah citizens. A believer in government fiscal responsibility and the fight against unnecessary waste, I am proud to take part in this effort.
I served a two-year LDS mission to Argentina, where I learned Spanish. I live in South Jordan with my wife and three children. I am a regular donor of both funds and volunteer services to LDS Welfare Services and the American Red Cross, as well as local charities to help individuals in need.
Meet some other members of our legal team...