As winter hangs on by a thread, there are many drivers still able to go out and enjoy a ride on a snowmobile. Contrary to popular belief, snowmobiling is one of the safest methods of transportation. Using a snowmobile in Utah can be a wonderful experience. Drivers are able to soak in the picturesque scenery surrounding them while traveling off-road.
Unfortunately, like any other mode of transportation, riding a snowmobile presents some risk for occupants to sustain serious injuries in catastrophic accidents. There are many things that can go wrong when utilizing a snowmobile. Unfortunately, snowmobiles can be extremely dangerous. These vehicles have a tendency to overturn or malfunction, flip over, or even collide with other vehicles and objects.
If you are ever injured in a snowmobile accident, it is crucial to contact a Utah personal injury attorney as soon as possible. By uncovering the reason the incident occurred, you may be able to obtain remuneration for damages sustained in the incident.
Snowmobile Accidents And Automobile Insurance Coverage In Utah
Snowmobiles weigh several hundred pounds, and they are fully capable of traveling at high speeds. It is extremely common to hear about snowmobile accidents that involve only one vehicle. Although you may be quick to assume the driver is at fault for the accident, it is crucial to realize that this is not always true.
In fact, there are several other parties that can be held liable for snowmobile accidents, even when only one vehicle is involved. It is crucial to remember that your automobile insurance policy may not cover snowmobile accidents, although some do. If you are injured in a snowmobile accident, it is important to speak with a snowmobile accident attorney in Utah to see who is liable for your incident.
When The Driver Is At Fault
If you were injured in a snowmobile accident as a passenger, you might be able to hold the driver of the machine responsible for any injuries and damages sustained in the incident. If the driver is someone you paid to take you for a ride, you may be able to gain remuneration for damages by proving the driver was reckless at the time the incident occurred. If the driver is someone you know personally, like a family member or friend, you may want to speak with them personally about recovering compensation for damages. If the conversation does not go as planned, you should consider reaching out to a Utah personal injury attorney to file a lawsuit against the driver.
When The Machine Malfunctions Or Is Inadequately Maintained
Another leading cause of snowmobile accidents in Utah is machines that malfunction while in use. Snowmobiles, in a lot of ways, are like most other motor vehicles. These machines are at risk of having defective parts and components just like all the rest. Having these malfunctioning parts places you at greater risk for injuries should an accident occur.
If you were injured in a snowmobile accident using a machine borrowed from a snowmobile rental provider, you might be able to hold the provider liable for damages and injuries incurred in an accident. This is especially true when it can be shown that the machine was not adequately maintained. Snowmobile providers have a duty to maintain and routinely inspect their vehicles to ensure they are in good condition for renters. Their lack of proper maintenance can result in serious and life-threatening injuries.
Poor Trail Conditions
If you are involved in a snowmobile accident on a state park or another public property, you may be able to hold the government liable for injuries and damages incurred. Under Utah law, various government bodies, like the state, city, or even municipality, is responsible for ensuring public properties are in good conditions. The land must be free of hazards. This is true for trails on public properties utilized by snowmobiles. If the land is open to the public, and a safety concern exists, the party responsible for the property can be held liable for all damages and injuries incurred.
Other Motorists Causing Accidents
In some instances, snowmobile accidents are caused by collisions with other motorists. In these cases, you may be able to file a legal claim against the at-fault driver of the other vehicle. If your collision involves a passenger car, the insurance company will most likely argue against your claim to make it look like you are the responsible party. It is imperative to hire an aggressive automobile accident attorney in Utah to ensure your legal rights to compensation and justice are protected against biased insurance companies.
Damages Available For Snowmobile Accident Victims
People injured in snowmobile accidents are able to obtain compensation to pay for various expenses incurred as the result of an accident. There are several common damages that victims often go after in Utah accidents. These include:
Money for lost wages;
Compensation for lost earnings;
Past, current, and future medical expenses related to injuries sustained in the collision;
Property damage;
Pain and suffering; and
Mental anguish.
Working with a skilled Utah accident injury attorney will provide you the best chance of sustaining punitive damages in addition to compensatory damages. These awards are given to victims in cases where extreme negligence is demonstrated by the at-fault party.
A Utah Personal Injury Attorney Can Help You
If you were injured in a snowmobile accident, it is imperative to contact a Utah personal injury attorney as soon as possible to protect your legal rights. Our skilled and reputable attorneys at Siegfried & Jensen have over 30-years of experience helping accident victims get full and fair compensation for their accidents. We have helped over 35,000 victims collect the maximum amount of compensation for which they are entitled, and we are dedicated to helping everyone in need to get the justice and compensation they deserve. Contact our law firm at (801) 845-9000 to schedule a free case evaluation as soon as possible. Come into any of our four conveniently located offices to speak with a knowledgeable personal injury attorney in Utah about your case.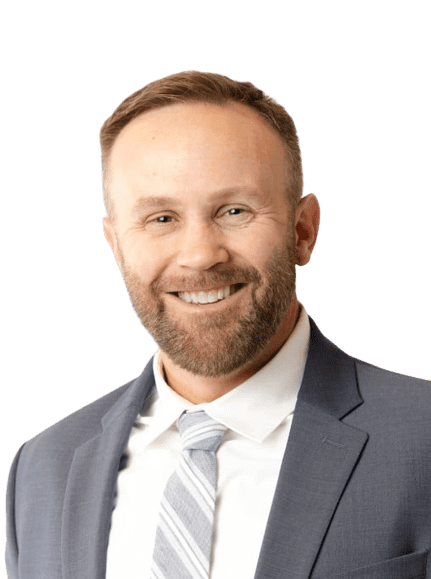 Content checked by personal injury attorney Todd Bradford. I worked for a small law firm in Utah County, where I handled various types of cases. My main focus was personal injury and I decided that is what I enjoyed doing the most. I rejoined Siegfried and Jensen in 2012 where my focus is solely on helping personal injury clients. I take pride in helping personal injury clients and enjoy serving them. If you need an attorney for auto accidents or injuries of any kind in Salt Lake City, UT, Ogden, UT, Spokane, WA, or Boise, ID, contact us.