If you are injured in a car crash due to the fault of another driver, or in any other accident that due to someone else's negligence, you may find yourself wondering who is going to cover the costs of your medical expenses. A personal injury settlement can be perfect for this — as long as it is a favorable verdict in the rare situation that the personal injury reaches the courts. However, these future settlements will do little to help you pay for your immediate medical needs. Today we are going to discuss how you can find ways to cover your medical costs on an ongoing basis. To put it simply, the answer will largely depend on the type of accident that you were involved in as well as the type of insurance policy involved. Continue reading to find out more about these concepts and potential solutions for your medical care concerns. 
The Defendant Or Their Insurance Will Pay For Your Medical Bills In Utah
It is worth noting that, if you have been involved in an accident, you will not be left out in the dark regarding the payment of your medical costs as you take them on. While there are certain alternatives, such as MedPay insurance coverage, which could also come into play, you do not have to worry about paying initial costs after a crash. 
The law in Utah regarding no-fault insurance will provide compensation for medical costs following a collision or serious accident. This is because Utah is a no-fault state, which will be discussed in more depth below. This means that you don't have to go through an extensive trial or provide evidence that the at-fault driver was the actual reason for the accident in order to receive payment for your medical bills. Medical expenses are a large part of any personal injury claim, and these costs can often become extremely expensive very quickly. 
Car Accidents In "No Fault" States Like Utah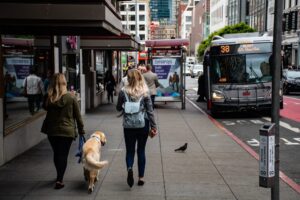 If you are injured in a car crash in the state of Utah, you will likely have a fairly quick payment of your medical costs due to Utah being a "no-fault" accident state. No fault car insurance essentially means that your own auto insurance provider will pay some or all of your medical costs if you are involved in a car crash, and it will likely be more prompt than it would be the case in "fault" states. This will happen regardless of who is at fault for the accident and will only cover up to the existing policy limit on your no-fault coverage. 
After your medical costs exceed the state's established no-fault limit, you will be responsible for paying your own medical expenses. If you have health insurance, your health insurer will begin covering your medical costs. If you are on Medicare or a state-run health insurance policy through Medicaid, these parties will cover your expenses. If you do not have any health insurance and are insured under Medicare or Medicaid, you will be completely responsible for making payment arrangements with your selected health care providers.
It should be stated that if your medical costs exceed a given amount — or that your injuries are seen as sufficiently severe — you will be able to operate outside the no-fault system and levy a traditional liability claim against the at-fault party. However, this is often a lengthy process that will take some time to be resolved completely, so it is crucial that you find an alternative method of paying for any future medical costs.
Premises Liability Or Slip And Fall Accidents
When dealing with a premises liability or slip and fall lawsuit, the injured party — or plaintiff — will often be responsible for covering his or own medical costs, unless the property owner's liability insurance policy also includes MedPay coverage. If the policy does include some form of MedPay, then the insurance provider will cover the medical bills of the injured party up to the set limits of the MedPay insurance policy. After this threshold has been reached, the plaintiff will then be responsible for covering any remaining medical costs. 
Work-Related Accidents
If you are harmed in an accident that happens in the workplace or while you are on the job, you may be able to receive compensation for medical costs through a workers' compensation claim. In this case, the insurer of the company's workers' compensation policy will cover the costs of your medical expenses. You will likely not be made to pay for any bills or deductibles. Also, in certain cases, the workers' compensation insurance provider will also compensate you for transportation expenses — such as mileage, tolls, and parking — for travel while going to your appointments for medical treatment. 
The Insurance Company Is Entitled to Reimbursement
If a health insurer such as Medicare or the Utah agency that administers Medicaid benefits covers your medical costs resulting from your accident, they are obligated to be compensated for what they paid on your behalf if you receive a settlement for your personal injury lawsuit against the defendant. 
Medical Malpractice Accidents In Salt Lake City
Various reports have found that medical malpractice is the third leading cause of death in the United States. The New England Journal of Medicine found that a shocking 99 percent of all doctors have been involved in a medical malpractice case by the age of 65. In a majority of these cases, physicians are ultimately held liable for their misdiagnosis of a patient. These findings indicate that medical malpractice is a greater problem than is commonly believed. In some cases, victims can reach out to a Salt Lake City malpractice accident attorney in order to regain lost compensation due to medical malpractice resulting from negligence.
At Siegfried & Jensen, our team of Utah personal injury lawyers believes in holding responsible parties liable for their reckless actions. If you or a loved one has been harmed due to the negligence of a trusted physician, contact our law offices today at (801) 845-9000 to discuss your case with a legal professional.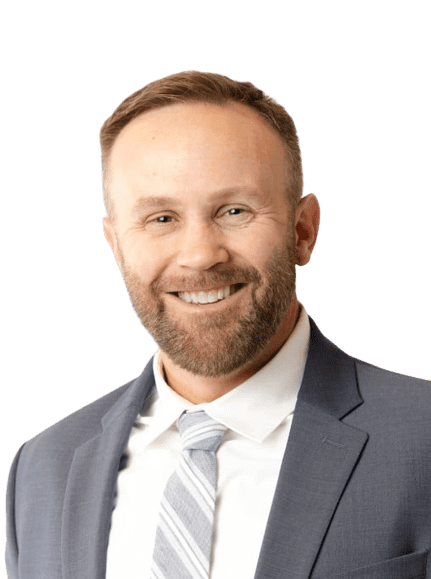 Content checked by personal injury attorney Todd Bradford. I worked for a small law firm in Utah County, where I handled various types of cases. My main focus was personal injury and I decided that is what I enjoyed doing the most. I rejoined Siegfried and Jensen in 2012 where my focus is solely on helping personal injury clients. I take pride in helping personal injury clients and enjoy serving them. If you need an attorney for auto accidents or injuries of any kind in Salt Lake City, UT, Ogden, UT, Spokane, WA, or Boise, ID, contact us.