Being involved in a car accident can have a major impact on a victim's life. One of the most common symptoms a person involved in a car accident will experience is whiplash. Unfortunately, the lack of defined medical terminology relating to these injuries often leaves victims wonder if they actually do have an actual medical condition that qualifies as an injury.
Whiplash from a motor vehicle accident is very real. In fact, the term and condition existed well before cars were even invented. If you were involved in a car accident that caused you to suffer a neck strain or whiplash, our personal injury attorneys at Siegfried & Jensen could help you obtain compensation and justice for your injuries. We have attorneys available to help you to determine if you have a valid claim following your accident. But first, let's discuss what exactly whiplash is and how it can impact a victim's life.
What Is Whiplash?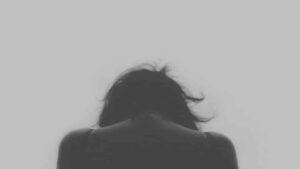 Whiplash is a broad term that is used to describe a medical condition related to the ligaments, muscles, and vertebrae in the neck and shoulders. This injury typically occurs in events where a victim is subjected to a sudden jolt of movement. In these instances, the neck is extended forward in a sudden and violent force. As a result, the head is thrown backward, then forward, causing major and immediate stretching and tearing in the anterior longitudinal ligaments. These ligaments are primarily responsible for stability on the outer surface of the spine.
When a person suffers a whiplash injury, the spine may take an S-shape, which can lead to further muscle injuries and overwhelming pain and suffering. The supraspinatus or trapezius muscles are commonly injured in these incidents, forcing victims to suffer from excruciating pain for weeks or even months after the incident occurs.
Common Symptoms Of Whiplash
Individuals who sustain whiplash can begin to experience symptoms immediately. It is crucial to note that symptoms can and commonly do, occur several days after the accident occurs. Individuals who suffer from whiplash often experience various symptoms of the injury, including:
Stiffness in the neck;
Pain in the neck area;
Headaches;
Dizziness;
Numbness in the arms;
Blurred vision;
Limited range of movement in the neck and shoulder area;
Memory problems; and
Problems
Individuals who experience any of these symptoms following a car accident should see a doctor right away. Doing so is imperative for your health as well as ensuring you have documented information available to help support a legal claim for compensation against the at-fault driver.
How Is Whiplash Diagnosed?
Patients who feel as if they may have suffered a whiplash injury in a car accident should go to their doctor as soon as possible. The doctor will assess the victim's reflexes, limb strength, and range of motion in the neck. Some doctors will order CT scans, MRIs, or x-rays to confirm the diagnosis. Unfortunately, these tests do not always show evidence of whiplash, even in patients suffering from severe symptoms of the condition. In other cases, victims are able to see more significant injuries, like fractured vertebrae, for which they may not be aware of having.
How Is Whiplash Treated?
Individuals who sustain whiplash often suffer from excruciating and ongoing pain. In order to adequately treat whiplash, individuals will have to rest often and engage in various activities to help manage pain. Some of the treatment options include using heating pads or ice packs, pain medications, and even muscle relaxers depending on the severity of the injury. Individuals who sustain whiplash should also engage in exercise and stretching of the head and neck area. Quite often, these activities are performed with a physical therapist.
Individuals with whiplash should avoid wearing foam neck collars. These neck collars often stabilize the neck and immobilize it, which delays recovery. Instead, it is important for the muscles in the area to continue moving and stretching in order to recover properly.
Lawsuits For Whiplash In A Car Accident
Victims who sustain whiplash in car accidents are able to file personal injury lawsuits against the at-fault party to obtain compensation for their injuries and various damages. Courts often award victims compensation to help alleviate some of the financial burdens resulting from the accident. For whiplash victims, available damages include:
The cost of all past, current, and future medical treatment for the injuries;
Lost wages when necessary to attend appointments or for recovery;
Compensation for pain and suffering when injuries impact victims' daily lives;
Compensation for loss of consortium when injuries impact marital relations; and
Damages for property damaged in the crash.
Working with an experienced personal injury attorney will ensure you are able to obtain the maximum amount of compensation for your claim.
A Utah Personal Injury Attorney Can Help You
If you are injured in a car accident caused by a negligent or reckless driver, the very last thing you need to do is worry about the complicated legal system. Working with a skilled attorney from Siegfried & Jensen will ensure your legal rights to justice and compensation are protected so you can focus on your recovery.
For over 30-years, our knowledgeable attorneys have helped clients across Utah obtain over $850 million in compensation for injuries and damages in their cases. We are dedicated to helping those injured obtain the justice they deserve. Our attorneys work diligently to help victims collect statements from doctors and police officers, take photographs of their injuries and damages and interview witnesses to help build stronger cases in support of their claims.
Furthermore, we aggressively negotiate fair and full settlements that enable victims to take care of their financial responsibilities as they move forward on their recoveries. If you were injured by a negligent or reckless driver, contact Siegfried & Jensen at (801) 845-9000 to schedule a free case evaluation at your earliest convenience. Come to any of our four locations in Utah to review your case and see what legal options are available for you.