As an experienced product liability attorney in Salt Lake City, Siegfried & Jensen can be your advocate when fighting to protect the legal rights of you and your family. This can include your right to file a lawsuit against the at-fault party responsible for your injuries or the accident that caused them. There is a statute of limitations in Utah, and if you do not file your claim within this provided deadline, you could lose your chance to bring the at-fault party to justice. When a civil case is filed after the deadline established in Utah's statute of limitations, the defendant can ask for the case to be thrown out completely, leaving you and your family in a difficult situation. Because of this reality, it is our recommendation that you file your claim within two years to allow for the coverage of damages to your property and health caused by product liability issues.
Signs You Need a Salt Lake City Area Product Liability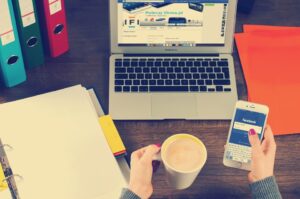 Attorneys are always looking out for the wellbeing and security of their clients. When it comes to product liability claims, it can often be unclear initially if the product is or is not the actual cause of injury. For instance, if your child develops a serious rash, how can you know that it is the fault of a toxic chemical used in their soap? If someone becomes ill after using a certain type of product, how can you be sure that it was responsible? In most product liability cases, it can often take a significant amount of time in order to understand the root of the problem.
This can be accomplished through lab testing and other efforts to determine the cause of an injury. The only time that it becomes more apparent is when you use a product that has been issued for recall or are using a device listed on the Food and Drug Administration's (FDA) list of faulty medical devices. In these two situations, the root of the problem has been previously identified, and we can then begin working immediately. However, if you just have a suspicion that a certain product or device caused you some type of injury or made a family member sick, you can still contact a Salt Lake City product liability lawyer at Siegfried & Jensen anyway. We have the resources and ability to help you with your investigation into your claim.
How a Product Liability Lawyer in Utah Can Help Construct a Case
In the end, it all comes down to the evidence provided. It is our job as lawyers to gather the right kind of evidence required to build you a strong case and make a concise and compelling argument about the dangers of a given product. This can involve many steps, such as lab testing, consulting with your medical practitioner, witness testimony, and analyzing internal records. Every case we take on is different, depending on your individual circumstances, but every time we put in the effort required to commit to the investigation of your claim. You need a skilled and experienced attorney in order to be able to accomplish these aims and successfully win your case.
Determining the Value of Your Claim
Once it is known that a certain product was the root of your injuries, it is the right time to determine the full value of your financial damages. We can examine this in a few different ways. The first way is to look at the medical bills that have been taken on resulting from the accident, whether you will be able to recover fully from your condition, and the exact level of care that your doctor thinks you will need in the future.
It is relatively simple to understand how expensive your medical care will be, so this part of your claim is relatively easy to determine with the help of your medical doctor. After this, it is necessary to how much has been lost due to additional expenses, such as time off from work, outside consultants that were hired, and other costs. You need to recover any expenses that were paid due to your experience with the product, along with expenses that have been lost because of the product. During our initial consultation, we will likely ask you many questions in order to determine what the full value of your claim should be.
Get Medical Treatment for Your Family
Siegfried & Jensen's experienced Utah product liability attorneys understand that insurance providers do not usually want to pay for the medical costs of others. They may pay for some basic examinations, but if your doctor believes you need to undergo some sort of complicated or unique treatment procedure, the insurer will likely turn it down. Because of this, you need an attorney on your side to fight for the medical treatments you require after being injured in a product liability accident. We are here to help you and your family get the medical care you need and deserve to recover fully after being injured.
Product Liability Accidents in Salt Lake City
There are thousands of personal injury claims due to defective products each year in the United States. In 2014, 7 percent of all personal injury cases were due to defective products or equipment. When you use a product that results in the injury of you or a loved one, you may be eligible for financial compensation. It is crucial that you partner with a qualified Salt Lake City product liability attorney in order to cover the cost of your damages and get back on the path toward recovery.
Siegfried & Jensen's Utah personal injury lawyers have helped millions of families regain the compensation they need after being injured in a product liability accident, and we hope to help millions more recover from similar incidents. If you or a loved one has been injured due to a defective product, call us today at (801) 845-9000 to discuss your claim with a skilled legal professional and see what options are available for your case.