Car accidents occur daily on roadways across the United States. One of the most common types of car accidents that occur is called a "sideswipe collision," also known as a "T-bone" accident. According to the Insurance Institute of Highway Safety, this type of collision accounted for around 670,000 accidents during 2015 alone. Of those sideswipe accidents, 104,000 resulted in injuries and 824 led to fatalities.
If you or a loved one was injured in a sideswipe accident, you might be entitled to reimbursement for your injuries and damages. Individuals who are injured by other drivers in sideswipe accidents should contact an experienced personal injury attorney to help them with their claims.
Siegfried & Jensen has a strong record of helping accident victims recover compensation for their injuries. Schedule a free, no-obligation consultation with our team of attorneys to find out if you have a case against an at-fault party.
Causes Of Sideswipe Collisions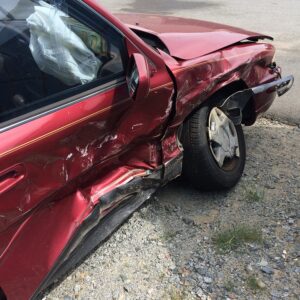 Sideswipe accidents can occur for many reasons. Unfortunately, the leading cause of this type of accident is negligent drivers. Drivers who fail to pay attention or a reckless while behind the wheel often veer into the lanes of other vehicles and cause T-bone collisions.
Some of the leading causes of sideswipe collisions include:
Distracted Drivers: Individuals who become distracted while behind the wheel of their vehicles place other drivers on the roadway at risk. These drivers often cause sideswipe accidents when they fail to pay attention to the road due to texting, talking on the phone, engaging in conversation with passengers in the vehicles, using other electronic devices, or messing with the radio or GPS console.
Speeding: Individuals who drive above the posted speed limit can increase their risk of being involved in a sideswipe accident. Drivers who speed are more likely to lose control of their vehicles and can strike vehicles in parallel lanes. Additionally, when speeding, the window for drivers to react and brake in due time is significantly decreased, which can lead to perpendicular collisions.
Failing to Yield: When driving, it is crucial to yield to oncoming traffic. Slow down and look both directions before merging — drivers who neglect to yield before turning into another lane risk causing a sideswipe accident.
Driver Fatigue: Driver fatigue is common among truck drivers and individuals who drive commercial vehicles for a living. Spending long hours on the road can cause drivers to lose sleep and lack energy. This condition is referred to as driver fatigue. Drivers who become fatigued while behind the wheel of their vehicles can drift into other lanes or make other dangerous decisions due to impaired judgment caused by fatigue.
Driving Under The Influence of Drugs or Alcohol: Driving under the influence of drugs and alcohol can drastically impact a person's ability to control their vehicle. Drugs and alcohol can impair a driver's ability see the road ahead of them and react in an appropriate time and manner, which can cause them to switch lanes without looking or drift into other lanes unintentionally.
Reckless Driving: Reckless driving is another common cause of sideswipe accidents. Individuals who change lanes frequently, driver overly aggressive, or drive in a reckless manner can cause sideswipe accidents.
If you are injured in a sideswipe accident by a reckless or negligent driver, it is crucial to contact Siegfried & Jensen as soon as possible. You may be able to recover compensation for your injuries and damages.
Common Injuries In Sideswipe Accidents
Individuals involved in sideswipe collisions can suffer numerous injuries. Quite often, the size of the vehicle and the speeds in which they are traveling often influence the severity of the injuries sustained by drivers.
Injuries in sideswipe collisions can range from minor scrapes and abrasions to serious injuries or death. Even the smallest sideswipe accident can cause serious injuries, which is why it is crucial to be extremely careful while behind the wheel of a vehicle.
Some of the most common injuries individuals involved in T-bone accidents sustain are:
Traumatic Brain Injuries;
Neck and back Injuries;
Bone fractures;
Spinal cord injuries;
Concussions;
Whiplash;
Hip damage;
Knee injuries; and
Cuts and bruises.
Some of these injuries can have a severe and prolong impact on a person's ability to function normally. Quite often, individuals who sustain injuries in sideswipe accidents are forced to endure long-term pain, limited mobility, and suffer mental anguish. In some cases, families suffer alongside victims with feelings of sadness and hopelessness for not being able to improve the living conditions for the victim.
In cases where you sustain an injury in a sideswipe collision caused by a reckless or negligent driver, contact Siegfried & Jensen as soon as possible. We work diligently to help accident victims recover compensation for their injuries and the damages they sustain.
Common Damages In Sideswipe Accidents
Individuals who are involved in sideswipe car accidents may be able to obtain repayment for some of the damages they sustained. Some common damages sought after in sideswipe accidents include:
Medical expenses;
Lost wages;
Pain and suffering;
Mental anguish; and
Property damage.
After an accident occurs, drivers have up to four years to file a personal injury claim against an at-fault driver. If a driver is killed in the accident, the surviving family members have up to two years from the date of the death to file a wrongful death claim against the at-fault driver. In any case, the statute of limitations is shortened to only one year if the lawsuit is filed against a government entity. Hiring a personal injury attorney is in your best interest if you are considering a lawsuit to recover compensation for damages.
Hire A Utah Car Accident Attorney To Help You With Your Case
In order to keep families and communities safe, it is crucial to make sure wrongdoers are held accountable for their actions. Since 1990, Siegfried & Jensen have helped injury victims recover over $850 million for their claims.
Attorneys at Siegfried & Jensen have helped over 35,000 injury victims recover compensation for their damages. With a 97% success rate, you can rest assured knowing Siegfried & Jensen will work diligently to protect your best interest and obtain the compensation you deserve. Contact our law firm today at (801) 845-9000 to schedule a free consultation so we can get started on your case.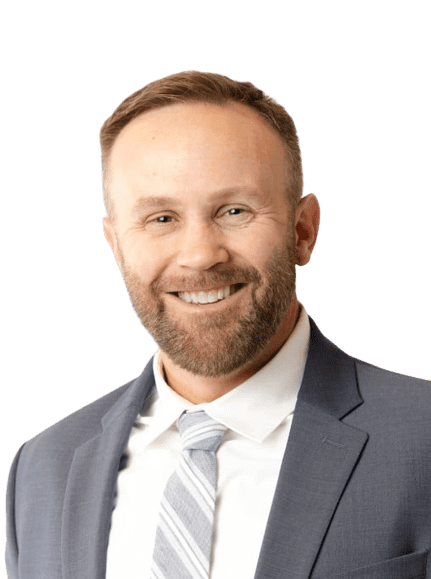 Content checked by personal injury attorney Todd Bradford. I worked for a small law firm in Utah County, where I handled various types of cases. My main focus was personal injury and I decided that is what I enjoyed doing the most. I rejoined Siegfried and Jensen in 2012 where my focus is solely on helping personal injury clients. I take pride in helping personal injury clients and enjoy serving them. If you need an attorney for auto accidents or injuries of any kind in Salt Lake City, UT, Ogden, UT, Spokane, WA, or Boise, ID, contact us.