In 2013 alone, over 55,000 car accidents occurred across Utah. These accidents resulted in over 16,000 injuries, and another 202 accident victims lost their lives due to these tragic events. A lot of these collisions involved wrongful deaths and injuries to innocent victims due to the neglect or misconduct of another party.
When a person sustains injuries in a car accident caused by another reckless or negligent driver on the roadway, they may be able to file a claim for compensation. One may be inclined to believe that it would be quite easy to obtain compensation under Utah law for the injuries you sustained without the need of an attorney. Unfortunately, negotiating with insurance companies to obtain a full and fair settlement is next to impossible without the detailed knowledge of injury laws.
Working with Siegfried & Jensen will ensure you obtain the maximum remuneration for your injuries. Our extensive knowledge of the law surrounding automobile accidents in Utah helps clients obtain the justice they deserve for the injuries and damages they sustain.
Personal Injury Laws In Utah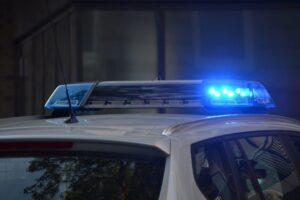 Personal injury laws in Utah are extremely complex. Although it is difficult to elaborate on all of the ins and outs of the personal injury laws, this list will show some of the basic rules that apply to cases.
No-Fault Insurance Rule
The state of Utah has a rule applicable to all automobile accidents. If a person is involved in an automobile accident, the no-fault rule specifies that your own auto insurance policy is required to cover all injury-related expenses resulting from the car accident. This is true unless the injuries are deemed serious; when the injuries are too severe, the accident qualifies for an exception where another party's insurance can cover the expenses. It is crucial to contact an experienced attorney who can help you with your claim. An attorney at Siegfried & Jensen can evaluate your case to determine the best legal route based on the unique circumstances of your case.
The Statute Of Limitations
There are various statutes of limitations applied to personal injury cases in Utah. In most circumstances, individuals have four years to file a lawsuit, the timeframe of which begins on the day of the accident and extends forward.
If an individual dies as the result of the injury, the surviving family members have only two years from the date of the death to file a wrongful death lawsuit.
Regardless of the type of claim, an injury or death case that is filed against a government agency only has one year from the date of the injury or death.
It is crucial to work with a personal injury attorney to make sure your case is filed correctly and within the statute of limitations. Filing a case outside of the limitations will prevent you from recovering any compensation for your damages.
The Modified Comparative Fault Rule
In Utah, multiple parties can be responsible for the same accident. In these cases, a lawsuit can be filed against the other at-fault driver. If you are found to be partially at fault for the accident, the dollar amount for damages awarded in the claim is reduced by the percentage of fault assigned to you. Unfortunately, if you are found to be 50% or more at fault for the accident, you cannot collect any reimbursement for damages you sustain.
No Damage Caps
Individuals who file personal injury cases may be restricted by the caps placed on recoverable damages. This is only applicable to certain types of claims under Utah law. For instance, individuals who file medical malpractice lawsuits are only able to recover up to $450,000 for non-economic damages sustained due to their injuries.
In automobile accidents, this is not the case. Motor vehicle accident injuries in Utah have no specified cap. The amount of recovered damages is unlimited. The amount a person receives, however, is highly dependent upon how skillful their attorney is. Hiring an attorney from Siegfried & Jensen will ensure you recover the maximum amount of restitution you are entitled to for your damages.
Filing A Wrongful Death Claim
In many ways, wrongful death claims are very similar to other personal injury claims under Utah law. There are two major differences that set the two types of claims apart, however.
The first difference pertains to the ability to recover funeral expenses. For all obvious reasons, a person is unable to recover funeral expenses when they are injured. In cases where a person dies from their injuries, the family is further burdened by the financial damages related to the funeral. Thus, they are able to demand this amount compensated to them.
The other difference is that wrongful death claims can seek added damage awards for loss of consortium. These damages are awarded to close relatives, heirs, or legal guardians for loss of companionship and the relationships severed from the death. Children can recover repayment for the loss of parental guidance, spouses are able to recover compensation for loss of companionship, and parents are able to recover remuneration for loss of companionship due to the loss of the relationship with their child.
It is crucial to hire a personal injury lawyer to handle your case. An experienced attorney will know how to effectively navigate the legal system in order to help you recover the maximum amount of financial recompense.
Hire A Utah Personal Injury Attorney
If you are injured in an automobile accident, it is crucial for you to hire a personal injury attorney to help handle your case. At Siegfried & Jensen, we have over 30 years of experience helping injury victims obtain a fair and full amount of restitution for their injuries and damages.
We help victims file their claims, gather evidence, collect medical and police reports, interview witnesses, hire expert witnesses to recreate the scene of the accident, and negotiate adequate settlements that reflect the best interest of the victim.
Contact our law firm at (801) 845-9000 to see how we can help you obtain justice and compensation for the injuries you sustained due to a negligent or reckless party.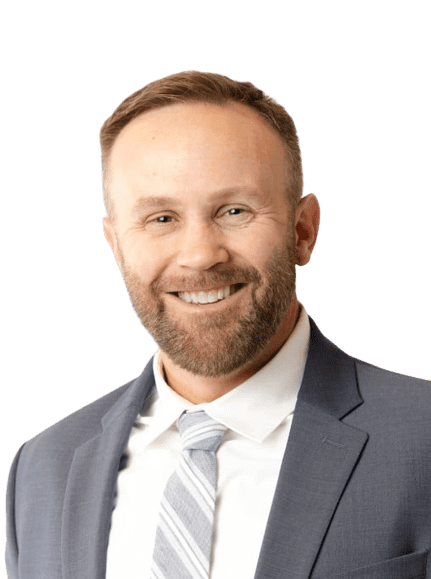 Content checked by personal injury attorney Todd Bradford. I worked for a small law firm in Utah County, where I handled various types of cases. My main focus was personal injury and I decided that is what I enjoyed doing the most. I rejoined Siegfried and Jensen in 2012 where my focus is solely on helping personal injury clients. I take pride in helping personal injury clients and enjoy serving them. If you need an attorney for auto accidents or injuries of any kind in Salt Lake City, UT, Ogden, UT, Spokane, WA, or Boise, ID, contact us.