Imagine that you are driving down the roadway, your eyes on the road ahead of you, maintaining the speed limit, when, suddenly, the vehicle next to you changes into your lane without signaling. Before you have time to respond, the vehicle crashes into you, causing you to suffer a long-term injury that prevents you from working. You may be left wondering what you can do about this accident. How are you going to be able to pay thousands of dollars in medical bills for your injuries? Without working, how are you going to be able to pay anything?
Thankfully, individuals who are injured by other drivers in car accidents in Utah can file personal injury lawsuits against at-fault drivers. Although financial reimbursement cannot take away your injuries or any of the pain and suffering you have experienced, it can help to alleviate some of the burdens you face in the aftermath of your car accident. Working with an experienced attorney will ensure you can obtain the maximum amount of compensation to which you are entitled for your injuries.
Causes Of Improper Lane Change Accidents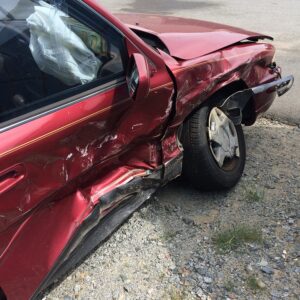 There are many reasons why car accidents happen in Utah. Unfortunately, a lot of accidents occur due to drivers changing lanes improperly. Improperly merging into another lane leaves other drivers on the road no time to react and no room to avoid being involved in an accident. Individuals who improperly change lines often cause accidents when:
The driver fails to signal before changing lanes;
The driver does not check their rear-view mirror before changing lanes;
The driver did not properly align their rear-view mirror correctly before driving their vehicle;
The driver does not check for vehicles in their blind spot;
The driver tries to cross multiple lanes at once;
The driver is texting or making calls with their cell phone;
The driver is speeding and slams on the brakes immediately after changing lanes;
The driver is fatigued while operating their vehicle;
The driver is impaired by drugs or alcohol; and/or
The driver is engaging in other negligent or reckless acts.
Injuries In Improper Lane Change Accidents
Several factors take roles in the outcome of an accident caused by an improper lane change. The speeds of both vehicles involved in the accident, whether those involved were wearing seatbelts at the time of the accident, and the type of vehicles involved in the accident often play critical parts in determining the extent of injuries sustained by those involved in an improper lane change accident. Some of the most commonly reported injuries and outcomes of improper lane change accidents include:
Traumatic brain injuries;
Internal organ damage and failure;
Paralysis;
Burns;
Broken bones;
Bruises and cuts;
Lacerations; and/or
Death.
These injuries often create overwhelming financial burdens for victims and their families. Thousands of dollars are often spent on medical treatment to tend to injuries, wages are lost due to time spent recovering, and funeral expenses overwhelm grieving families who may not have had any end of life arrangements established. Fortunately, individuals who are harmed by negligent drivers, or those who have lost loved ones due to individuals causing improper lane changes, are able to file legal claims against at-fault parties to obtain compensation for the injuries and damages they caused.
Although compensation cannot take away your pain or replace your loved one, it can help alleviate many of the financial burdens you face in the aftermath of a car accident. Working with a personal injury attorney will ensure you recover the financial safety blanket to which you are entitled in your case.
Recoverable Damages In An Improper Lane Change Accident
Individuals who are harmed in car accidents caused by improper lane changes may be able to obtain compensation for various damages they sustained in the accident. Some of the most common awards for damages in Utah courts include repayment for:
All past, current, and future medical expenses related to the injuries;
Lost wages for appointments and recovery;
Lost earnings for individuals who were forced out of work due to their injuries;
Pain and suffering;
Loss of consortium;
Mental anguish; and
Property damages.
In some cases, victims are able to obtain punitive damages in addition to compensatory damages. Courts award punitive damages in Utah as a form of punishment toward the defendant for their wrongdoings. These awards do not have to compensate the victim for a loss. Instead, they are awarded in cases where extreme negligence led to the accident.
In Utah, drivers are required to purchase personal injury protection (PIP) coverage with their car insurance. This coverage provides compensation for medical bills, lost wages, and other expenses victims incur as the result of an automobile accident. Unfortunately, PIP plans have a maximum coverage limit of $3,000. If the accident results in damages over $3,000, or permanent disability, disfigurement, death, or dismemberment to victims, you meet the threshold required to file a claim for damages in a Utah court.
Courts across the state can hold at-fault parties liable for the injuries and damages they caused. Contacting a knowledgeable and experienced attorney from Siegfried & Jensen will ensure you collect the greatest amount of compensation for your damages.
Contact Siegfried & Jensen To Help With Your Utah Car Accident Case
Attorneys at Siegfried & Jensen understand the devastating impact car accidents have on the lives of those injured. Automobile accidents can cause lasting emotion, financial, and physical pain. If you are the victim of a car accident caused by an improper lane change, it is imperative for you to refrain from settling for less than you deserve.
Our experienced attorneys at Siegfried & Jensen have helped over 35,000 accident victims across Utah obtain full and fair compensation for their injuries. We are committed to working on your behalf to ensure you receive adequate repayment for your injuries and damages. Contact our law firm at (801) 845-9000 to schedule a free consultation today.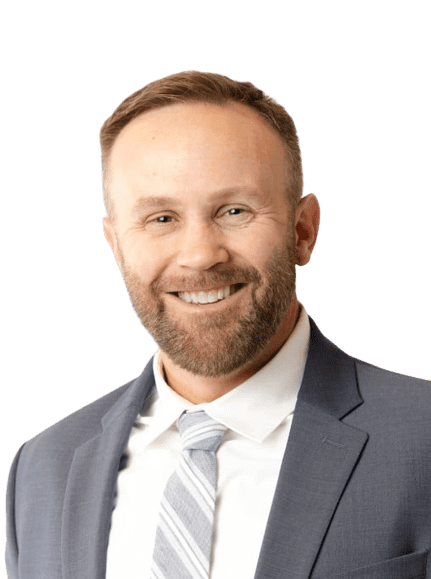 Content checked by personal injury attorney Todd Bradford. I worked for a small law firm in Utah County, where I handled various types of cases. My main focus was personal injury and I decided that is what I enjoyed doing the most. I rejoined Siegfried and Jensen in 2012 where my focus is solely on helping personal injury clients. I take pride in helping personal injury clients and enjoy serving them. If you need an attorney for auto accidents or injuries of any kind in Salt Lake City, UT, Ogden, UT, Spokane, WA, or Boise, ID, contact us.