Insurance companies will often try to use the victim's pre-existing injuries as a way to deny claims, but injured victims can have the right to seek compensation against the responsible party despite having a pre-existing injury or condition.
You need to protect your rights after an accident. This includes knowing how to pursue compensation to cover your damages after an accident. The experienced Salt Lake City auto accident lawyers at Siegfried & Jensen know that dealing with the consequences of a car crash can be extremely difficult. If you have a pre-existing condition and are injured in a car wreck, you shouldn't hesitate to seek full compensation through an injury claim. Contact our legal professionals today for a free, no-obligation consultation. We are here to help you through every step of the process.
What is a Pre-Existing Condition or Injury?
A pre-existing injury or condition is a legal term that refers to a condition that predated an accident involved in an injury claim. If the injury involves the same body part the plaintiff is seeking compensation for in their claim, then there are potential issues for what is deemed fair compensation. These have to be sorted out by both parties as well as the court to determine if the current injuries are due to the negligence of the defendant. These types of cases are common in cases involving spinal injuries because the human spine is worn down over time by gravity.
Aggravation of a Pre-Existing Injury or Condition
Back injuries are not hard to aggravate.
Aggravation of a pre-existing condition is the degree that a condition had before an accident has worsened or been impacted after the collision. This is the basis of a negligence lawsuit involving pre-existing injuries. In states with comparative negligence, the existence of a pre-existing condition on part of the plaintiff does not stop them seeking compensation from their damages in a personal injury claim.
The law requires that the at-fault party compensate the victim for the degree to which the pre-existing injury was worsened or aggravated by their negligent actions.
Did the Crash Worsen Your Pre-Existing Condition?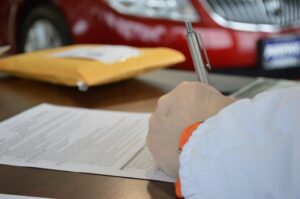 Many people injured in a car crash have sustained similar injuries in the past, whether it was due to a work-related injury or a slip and fall incident. In these cases, the accident can worsen the injury. Different ways a crash can impact a pre-existing injury include:
Aggravating the pre-existing condition, causing it to require increased medical treatment or surgery

Increasing the pain in the affected area in a way that impacts your ability to do simple tasks or continue your typical work routine
Man times, injured victims are unsure about giving information on a pre-existing condition. However, you should share how your injury was impacted by the crash. To do so, it is advised that you:
Do not hide your pre-existing condition.

When receiving treatment after a crash, inform your medical provider of your pre-existing condition. You need to be transparent and honest about your injury so your medical provider can evaluate how the crash worsened or impacted your pre-existing condition.

Offer specific details about your injury.

Be specific when giving information on any new symptoms after a collision, with an emphasis on how they are different from your previous injuries.

Request the same health care provider

. If able, try to consult with the same medical provider who treated you previously for your pre-existing condition. This can possibly be an advantage for your case, as your provider can explain how the injury has changed or worsened after the incident.
You Have a Right to Compensation
In many cases, insurance companies will attempt to use a pre-existing condition against you to deny your claim or offer you a decreased settlement. This offer will likely be less than your claim is worth, but having a pre-existing condition should not completely stop you from recovering damages as the victim of a crash.
You are not able to receive compensation for an injury that existed before a crash, but you may be entitled to compensation if the accident aggravated or worsened your injury.
"Eggshell Plaintiff" Theory
When a personal injury claim involves a pre-existing condition, the "eggshell plaintiff" legal theory is usually used. This theory states that the insurance company is required to consider the health of the victim and their medical condition as-is. This means they cannot deny a claim solely due to a pre-existing injury.
Even if a victim is vulnerable to a specific injury because of a pre-existing condition, the plaintiff is still liable to receive compensation if it can be shown that the at-fault party impacted the pre-existing injury.
By working with a qualified attorney, you have an advocate for your auto accident claim even if you have a pre-existing injury. Your lawyer will gather information, like relevant medical records, that can show the court how your injury was impacted after the accident. Your lawyer can also make specific recommendations for your claim to help you cover your damages after sustaining injuries in a crash.
Deadly Car Crashes in Salt Lake City
Across Utah, a traffic accident takes place every 10 minutes, and someone dies due to in a car crash every 36 hours. Unfortunately, distracted driving and excessive speeding play a key role in these terrible accidents. When a driver loses their life after an accident, it is important that their families contact a wrongful death attorney in Utah to seek compensation for their damages.
For the past 30 years, the Utah car crash lawyers at Siegfried & Jensen have helped countless families recover after the loss of a loved one at the hands of a reckless driver. We will work diligently to help you cover your damages and hold the responsible party liable for their role in the accident.
If you or a loved one has been injured as the result of a car accident, contact our offices today at (801) 845-9000 for a free, no-obligation consultation and to see how we can help you.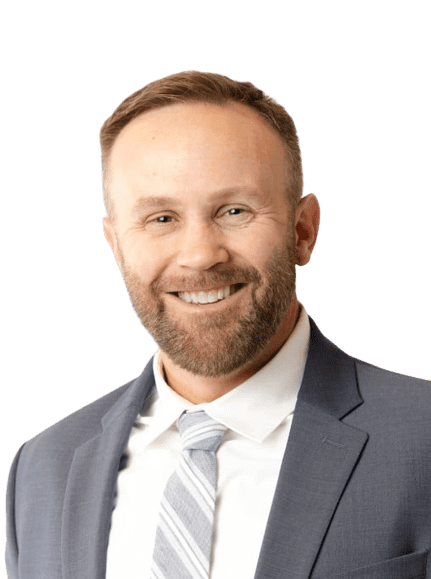 Content checked by personal injury attorney Todd Bradford. I worked for a small law firm in Utah County, where I handled various types of cases. My main focus was personal injury and I decided that is what I enjoyed doing the most. I rejoined Siegfried and Jensen in 2012 where my focus is solely on helping personal injury clients. I take pride in helping personal injury clients and enjoy serving them. If you need an attorney for auto accidents or injuries of any kind in Salt Lake City, UT, Ogden, UT, Spokane, WA, or Boise, ID, contact us.