If you or someone you love has sustained an injury resulting from a car accident, you are probably wondering whether or not you need to employ the services of a personal injury attorney. If you have received serious injuries it is absolutely crucial that you consult with a qualified personal injury attorney because the process of filing a personal injury lawsuit demands specific education and training. It also requires you to have an accurate and up-to-date knowledge of how the legal system works as well as what the current laws are. It is not recommended that you ever file a personal injury suit without an attorney.
There are several kinds of injuries and accidents that will almost always demand the services of an experienced personal injury attorney. In these instances, hiring a personal injury lawyer will always merit the fees that they will charge to represent you. This is due to the fact that, in some circumstances, only a qualified personal injury lawyer is capable of obtaining the compensation that you deserve for your injuries and for your other losses as well.
You might find that you need to hire an attorney to legally represent you because you have suffered severe injuries, or that the legal rules surrounding your particular implicated by your particular case are extremely complicated. Sometimes still, the insurance company simply refuses to settle your case in good faith. If you have been involved in any of the following situations or you have suffered from very severe injuries as the result of a car accident for which you were not at fault, then you should make every effort contact an accomplished personal injury lawyer in Utah as soon as you possibly can.
Here are some situations that will almost always call for the services of a practicing personal injury attorney.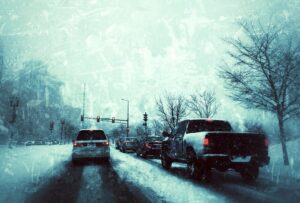 You Have Sustained Permanent or Long-Term Disabling Injuries
If you have received any severe injuries during a car accident that are going to need long-term care or that have left you with some form of permanent disability, you absolutely need to hire a personal injury attorney as soon as possible. Only a diligent and experienced attorney will be able to determine exactly how much your injuries are worth in terms of financial compensation. Additionally, figuring out the ways in which your injuries are going to change your earning potential, in the long run, can be extremely challenging to do and will usually require the assistance of an expert. In order to be able to make the most of your personal injury claim, you will require an attorney who is able to follow every available means of financial compensation not only for your injuries but for the other losses that you have suffered as well.
You Have Suffered Severe Injuries
The primary factor in determining the amount of financial compensation that you eventually receive is the severity of the injuries that you have sustained. Insurance companies will assess the seriousness of your injuries based on the kind of injuries that you received, the sum total of the doctor's bills that you have acquired, as well as the duration of your recovery time. As the value of your possible compensation goes up, however, the closer you will be to reaching any pre-set policy limitations on the at-fault person's insurance policy. Should this end up being the case, the insurance company might be able to pay you only a small portion of what you are legally entitled to under Utah state law. In these sorts of situations, you will need to hire a personal injury attorney in order to ensure that you collect the full amount of financial compensation to which you are legally entitled.
There are Several Parties Involved or Fault is Otherwise Unclear
Sometimes when it comes to car accidents, circumstances are such that more than one other driver turns out to be responsible for your injuries. If this is the case for you, then you need to contact a personal injury attorney as quickly as possible. When several different people are involved in a car accident, working with insurance companies becomes even more complicated than usual. This is mainly because many other people may have been injured, resulting in a lack of sufficient settlement money to be handed out to all those who were harmed. It is also possible that you could end up being the target of multiple other insurance claims from the other parties involved, and eventually having your financial compensation limited or reduced to very little or even, in some cases, nothing at all due to the portion of the accident that is considered to be your fault,
If you have been injured in an accident and think that you might be partially at fault, then you should always contact a licensed personal injury attorney. A personal injury attorney will be able to help to defend you against any counterclaims and cross-claims that might be made by the other people who were also injured in the same car accident.
The Insurance Company Will Not Pay Out or Engages in Bad Faith Tactics
Unfortunately, it is not all that uncommon for today's insurance companies to flat-out refuse to offer a fair settlement amount or to refuse to even make any type of settlement offer at all. If you find yourself in this situation and are not able to obtain a fair and just settlement amount from the at-fault driver's insurance provider all by yourself, or despite your very best attempts, discussions with the at-fault driver's insurance company have just completely broken down, you definitely need to reach out to a personal injury lawyer immediately so that your best interests will still be protected, and this time by someone who knows what they are doing
You also need to recognize the possibility that the other driver's insurance company is involved in practicing bad faith insurance policies. If that turns out to be the case, then you will require support from an attorney who has experience with prosecuting bad faith insurance claims.
If you have been injured in a car accident and any of the above situations apply to your case, then you need to talk to a trained personal injury attorney about your case. A personal injury attorney will work to get you the financial compensation that you are entitled to under Utah state laws. The personal injury attorneys here at Siegfried & Jensen have over thirty years worth of experience in helping victims recover from life-changing auto accidents and making sure that they collect the maximum amount of financial compensation for their losses. Our clients are our family and we always do our best to get what is best for you. If you would be interested in a free consultation with one of our personal injury attorneys regarding your case, then please reach out to us by calling 801-845-9000 today.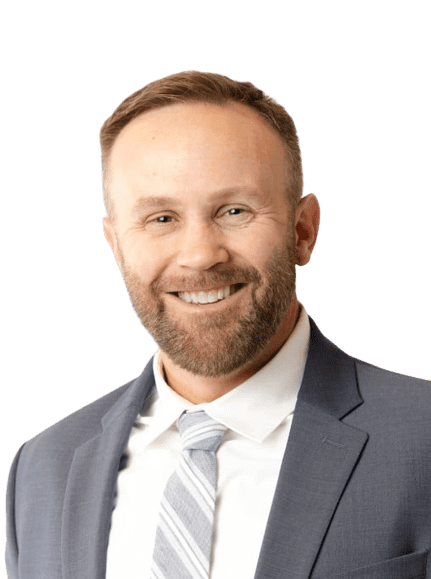 Content checked by personal injury attorney Todd Bradford. I worked for a small law firm in Utah County, where I handled various types of cases. My main focus was personal injury and I decided that is what I enjoyed doing the most. I rejoined Siegfried and Jensen in 2012 where my focus is solely on helping personal injury clients. I take pride in helping personal injury clients and enjoy serving them. If you need an attorney for auto accidents or injuries of any kind in Salt Lake City, UT, Ogden, UT, Spokane, WA, or Boise, ID, contact us.