Being involved in a truck accident is usually far different than being involved in an accident with another car. The fact that semi-trucks can weigh in excess of 80,000 pounds means collisions with them often result in significant injuries. A large number of auto accident lawsuits involving semi-trucks settle before trial. However, it is crucial for anyone involved in a semi-truck accident to understand the value of their claim before accepting a settlement offer that is presented to you.
Our lawyers at Siegfried & Jensen have extensive experience helping accident victims obtain the maximum amount of compensation they are entitled to for their injuries. We are committed to helping accident victims by reviewing the circumstances of their accident in order to assess the full value of their claims. Contact our law office today to schedule a free case evaluation.
Assessing Your Damages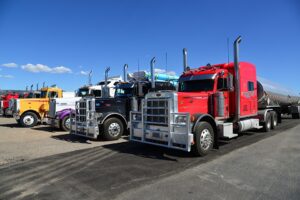 The value of an accident victim's claim is directed related to the damages they sustain as the result of their accident. There are several damages that can be included in a truck accident claim, which include
Property Damage
Individuals who are involved in semi-truck accidents are able to receive reimbursement for the repair or replacement of their vehicles. In most truck accidents, passenger vehicles are demolished by the semi-trucks, while the trucks themselves sustain very little damage.
This typically occurs due to the sheer weight difference and power between the two types of vehicles involved. A professional body shop will be able to provide an estimate regarding the costs to repair the vehicle. Following the official guides, like Kelly Blue Book, will help determine the approximate value of the vehicle. Comparing the two figures will determine whether the vehicle is repairable or a complete loss.
Medical Expenses
Many truck accidents can result in very serious, catastrophic injuries. When this occurs, accident victims are entitled to be financially covered for the medical expenses they incur for their injuries. The amount of remuneration often takes into account future medical expenses for continual care of injuries.
Awards for medical expenses often include:
Emergency room expenses;
Transportation by ambulance or helicopter;
All surgeries related to the injuries;
Rehabilitation;
Follow up appointments;
Therapy session;
Medical devices and equipment; and
Prescription medications.
The amounts awarded for medical expenses are directly related to the type of injury and severity. When a car accident victim needs surgery,  expenses may be higher to cover the surgical costs, as well as any follow-up appointments, rehabilitation, and therapy sessions.
Loss Of Income
Damage claims for lost income generally consist of two parts.
The first part of the claim accounts for the actual amount of wages a person lost because of their injuries. For example, if a person is forced to miss work due to hospitalization or appointments, they can recover compensation for these lost earnings. Having to use a sick day does not usually prevent a person from earning repayment for the missed days as they would not have been required to take them if they had not been injured. These awards are calculated by using current wages.
The second part of the claim for lost wages is based on the long-term earnings a person will lose. This part is far more common in cases where individuals sustain life-altering injuries that prevent them from returning to the same type of work after their accident. In these situations, accident victims can receive remuneration for their lost earning capacity over the remainder of their career. An economic expert is often needed to calculate this amount. Working with an experienced attorney will ensure you have the experts necessary to help provide you with the restitution you deserve after your debilitating accident.
Pain And Suffering
Individuals who sustain injuries in truck accidents are able to receive an indemnity for the physical pain and mental suffering they sustain. This area of damage is quite difficult to determine, as it is based on what people perceive your level of suffering to be. Some insurance companies will multiply some of the other damages, which are easier to track, by a specific variable to determine how much you are entitled to. This variable is often dependent upon the severity of the injuries sustained, objective proof of the pain a person experiences, and the long-term impact the injuries will have on the accident victims life.
Additionally, the identity of the defendant and the insurance company will be a key factor in determining the total amount of reparations awarded for pain and suffering. It is crucial to contact Siegfried & Jensen to help you with your claim. We help accident victims maximize their recovery by gathering sufficient information to support their claims.
Time Limit To File A Claim
Unfortunately, time is not on your side when it comes to filing a truck accident lawsuit in Utah. Accident victims only have two years from the date of their accident to file a claim. If the timeline passes, accident victims are unable to recover compensation for their injuries or any damages they sustain. It is crucial to contact a truck accident attorney as soon as possible to ensure your claim is filed within the statute of limitations.
How A Utah Truck Accident Attorney Can Help You
Working with an experienced truck accident attorney will help you obtain the maximum amount of compensation for your claim. At Siegfried & Jensen, we work diligently to protect the legal rights of accident victims so they can earn the remuneration they are entitled to.
Our team of experienced attorneys will gather evidence, collect medical and police reports, take witness statements, and file claims on behalf of our clients. Furthermore, we work aggressively to negotiate fair settlement amounts that ensure our clients are able to meet and exceed all of their financial obligations while they tend to their injuries. If you were injured in a truck accident caused by a negligent driver, contact Siegfried & Jensen at (801) 845-9000 to schedule a case evaluation today.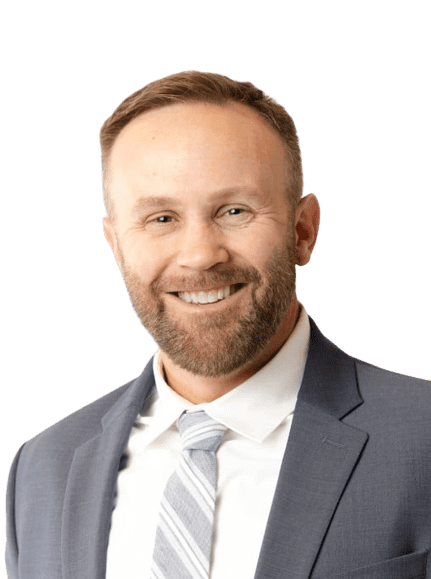 Content checked by personal injury attorney Todd Bradford. I worked for a small law firm in Utah County, where I handled various types of cases. My main focus was personal injury and I decided that is what I enjoyed doing the most. I rejoined Siegfried and Jensen in 2012 where my focus is solely on helping personal injury clients. I take pride in helping personal injury clients and enjoy serving them. If you need an attorney for auto accidents or injuries of any kind in Salt Lake City, UT, Ogden, UT, Spokane, WA, or Boise, ID, contact us.