Numerous individuals are injured in car accidents caused by negligent and reckless drivers and, each year, the number of car accidents nationwide increases.
If you are involved in an accident, you are probably stuck in a very complicated predicament. Being forced out of work doesn't make coping with the stacking medical bills from your injury any easier. Not only are you suffering daily from the pain associated with your injuries, but you are also most likely emotionally and financially drained.
You are probably wondering what you can do at this point that could somehow turn the situation around. You could take accept that small settlement offer from the other driver's insurance company, so that you can have funds available to cover your fees. Unfortunately, the small offer is often barely enough to pay the bills, let alone cover any major medical expenses.
Instead of desperately rushing to make an uninformed decision, it is crucial to speak with a car accident attorney. At Siegfried & Jensen, we help those injured in car accidents recover full and fair compensation for their injuries and damages. If you have never been involved in a car accident, it is critical for you to follow this guide to ensure your legal rights are protected during this devastating time.
You've Been In A Car Accident. Now What?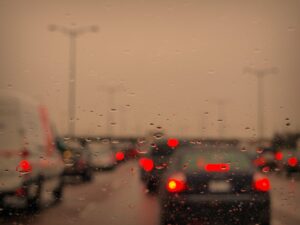 Being involved in a car accident is often scary and overwhelming for victims. It can be extremely difficult to concentrate, but it is critical that you do. The actions you take immediately following your accident can make an immense difference in your ability to receive compensation for your injuries and damages at a later time.
At Siegfried & Jensen, we offer free consultations to car accident victims, in order to help them better understand their situation and the potential results. Here are some important questions you should consider before making a claim. These questions will assist you in determining if you have a serious case.
How Are You Injured?
Being involved in a car accident is terrifying. Not only does it leave an emotional impact on a victim, but it can cause extensive physical injuries. Severe injuries can have a major impact on a victim's lifestyle and cause immense stress that needs to be addressed. If you have been injured due to the negligence of another individual, it is crucial for you to seek help from a professional.
The extent of a victim's injuries often has a major impact on their ability to recover the maximum amount of compensation. Courts often take into consideration the severity of trauma victims sustain. Injuries can require frequent trips to doctors, numerous surgeries, and therapy. Victims may even be required to use medical equipment, like braces, crutches, or wheelchairs, to get around their homes and neighborhood. Not only is dealing with the injuries physically taxing, but the emotional instability compounds the situation into something almost unbearable.
How Do You Injuries Affect You?
Injuries sustained in automobile accidents can have far greater an impact on a victim's life than just causing physical pain. Quite often, individuals who are injured face stacking medical bills. They may have been rushed to the hospital after the accident, had numerous tests performed, and underwent surgery. They may have several follow up appointments, maybe repeat surgeries, and even months of physical therapy.
In addition to facing ongoing medical expenses, individuals who are injured in car accidents are often unable to return to work immediately following their accidents. Losing out of weekly earnings can cause them to fall behind on paying their mortgages, utility bills, and even purchasing food.  In accidents where severe injuries occur, workers may be indefinitely unable to return to work. It can take months, or even years, for a disability application to be approved, leaving a victim in a tough spot financially. Not only does the victim suffer from their injuries, but their spouse and children are forced to suffer as well.
When filing your claim, it is critical to list all of the things that have happened to you during and after your accident. Document all of your injuries, and recover medical records from all physicians you have visited for treatments.
Refrain from providing insurance companies too much information and never say that you were at fault for the accident. Insurance companies often have aggressive tactics that make you seem unharmed or even at fault.
Car accidents can leave long-term physical, emotional, and financial effects on victims. For this reason, it is critical for you to recover the maximum amount of compensation possible. Working with an attorney from Siegfried & Jensen can help you recover the full and fair amount of compensation you are entitled to for your injuries.
How Utah Car Accident Attorneys Help
At Siegfried & Jensen, we help individuals harmed in car accidents receive fair and full compensation by negotiating quick settlements with insurance companies. Injury victims often suffer immensely. They are forced out of work, have stacking medical expenses, require long-term treatments for injuries, and they often feel hopeless. Our firm works diligently to help injury victims recover compensation that will help them alleviate the financial burdens they face following a car accident. We help victims recover compensation for:
Lost wages;
Medical expenses;
Pain and suffering;
Mental anguish;
Loss of consortium;
And more.
We understand what you and your family are going through. We are determined to help accident victims deal with the aftermath. Siegfried & Jensen works diligently to protect the legal rights of our clients so they can focus on recovering without worrying about insurance companies and legal claims. Contact Siegfried & Jensen today at (801) 598-1218 to schedule a free consultation so we can see what legal options are available for you.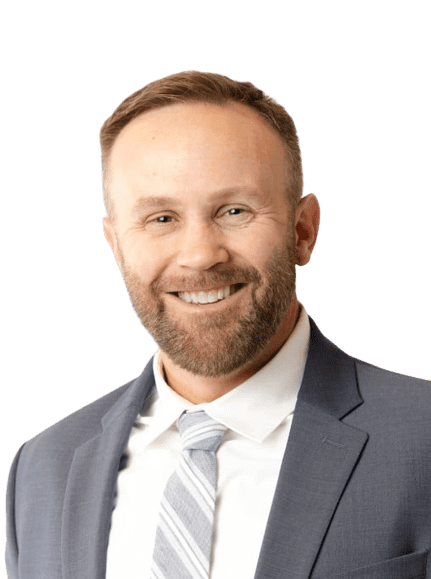 Content checked by personal injury attorney Todd Bradford. I worked for a small law firm in Utah County, where I handled various types of cases. My main focus was personal injury and I decided that is what I enjoyed doing the most. I rejoined Siegfried and Jensen in 2012 where my focus is solely on helping personal injury clients. I take pride in helping personal injury clients and enjoy serving them. If you need an attorney for auto accidents or injuries of any kind in Salt Lake City, UT, Ogden, UT, Spokane, WA, or Boise, ID, contact us.