If you are involved in a vehicle collision, the next thing people usually do is file a claim with the insurance company of the at-fault driver. Recovering lost compensation from insurance claims is an important step to cover the costs of medical bills, lost income, pain and suffering, along with other damages that are the direct result of the accident and its related injuries.
Sadly, insurers will often deny auto insurance claims, and the reasons are largely on a case-by-case basis due to the circumstances of each claim. In some cases, you can protect yourself from initial claim denial by taking the required steps when filing your personal injury claim.
Our Salt Lake City car crash lawyers are here to help guide you through the claims process and help prevent your claim from being denied by the insurance company of the at-fault party. By taking the necessary steps, you can avoid having your claim denied, so it is important to understand the common issues people run into when filing an accident or injury claim. To see how we can help you after a car crash or similar accident, you can contact us for a free, no-obligation legal consultation to begin discussing the options for your case.
Crash Was Avoidable or Not Reported on Time
If the reason for the collision was avoidable but you did not take proper action to prevent it from happening, or your actions somehow contributed to the accident, your auto insurance claim may be denied by the insurer. The insurance company may think that your actions make the coverage under the policy invalid. This could be due to a host of reasons, such as drunk driving, using your cell phone, or other poor driving behaviors.
Each and every auto insurance policy has certain regulations about when a vehicle collision must be reported to the insurer. If you do not report the incident within the given timeframe, your accident claim will be denied by the insurer. It is in your best interest to report any accident immediately following its occurrence if you are able to do so.
Delayed Seeking of Medical Treatment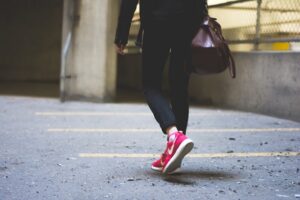 Injuries caused by a vehicle collision require immediate medical attention. This isn't only crucial for the treatment and healing process after sustaining an injury, but it is also important for your insurance injury claim.
When you seek medical treatment directly after being involved in a collision, your medical records act as a method of documenting that you pursued treatment from a medical professional. This will ultimately establish that the accident resulted in sustained injuries, strengthening the argument for your claim.
If you do not choose to seek immediate medical treatment following a car crash, the insurance company could attempt to deny your claim. The insurance company could argue that your sustained injuries:
Were not directly caused by the collision

Stem from a pre-existing injury unrelated to the crash

Are not as serious as claimed by the victim

Do not exist
Issues with Insurance Coverage
Car crashes that result in severe injuries usually result in expensive damages. All the damages related to the incident could possibly exceed the at-fault party's auto insurance policy coverage. This could create unforeseen issues when attempting to regain lost compensation after a crash. The insurance company may try to deny your claim for a host of reasons, including:
Damages exceeding the limits of the insurance policy coverage

The existing coverage limits already being exhausted

The policy not including the appropriate kind of coverage
Driver Not Included in Auto Insurance Policy
If the driver who caused the collision is not included in the coverage of the auto insurance policy, your claim could be denied by the insurance company. If the insurance provider does not include the liable motorist from the policy because of his or her poor driving record, your claim could also possibly be denied on these grounds.
Violating State Law or Driving Recklessly
In the event that you were breaking the law or driving recklessly when the collision happened, the insurance company will likely deny your claim. These behaviors are usually seen as violations of your auto insurance policy as well as the law. This means that the insurance provider has a legitimate justification for denying your injury claim.
Your claim may also be denied by the insurer in the event that you were:
Driving without valid an auto insurance policy

Involved in a crash which the insurance company views as avoidable
Avoiding a Claims Dispute
You can potentially avoid a dispute of your claim by gathering all the information you are able to, following the vehicle collision. This could include getting certain information from the involved motorist. This means exchanging contact information, insurance cards, license plate numbers, as well as car registrations. The more clear and organized information that is provided to the insurance claim adjuster, he or she is likely able to finish the process quicker through avoiding administrative duties and other time-consuming and unnecessary steps.
Personal Injury Accidents in Salt Lake City
There are limitless ways that someone can sustain injuries in their everyday life. They could be the victims of a car crash while driving to the gas station or a slip and fall during a trip to the local grocery store. More often than not, these incidents can lead to particularly severe injuries which result in unforeseen expenses like medical bills, property damage, and pain and suffering. In some cases, the victim can contact an experienced Salt Lake City personal injury attorney in order to bring the at-fault party to justice and regain lost compensation from the accident.
At Siegfried & Jensen, we know how much people can suffer after being injured in an accident that is the result of another person's negligent actions. If you or a loved one has been harmed in a terrible accident, contact us today at (801) 845-9000  for a free, no-obligation consultation and to discuss the options for your case.