Accidents happen all the time. However, many people are injured in completely preventable situations. Many times, these accidents are because of another person or entity choosing to act recklessly or reasonably to prevent harming another person.
The qualified Salt Lake City personal injury attorneys at Siegfried & Jensen have represented countless victims who were injured in accidents caused by another person's negligence. We are going to discuss some common injuries involved in personal injury claims that are completely preventable.
Vehicle Collisions
Car crashes happen each and every day. They are involved in a large number of reported personal injuries in the United States. A lot of these crashes are the result of mistakes made by a driver and could have been avoided if only the at-fault driver had taken some precautions in their driving.
There are many reasons that someone may be injured in a car crash. The driver could be reckless or negligent, putting other drivers and passengers at risk on the roadway. You should always practice safe driving on the road in order to decrease the risk of being involved in a tragic accident.
Common causes of car accidents include:
Speeding

Running a traffic light

Running a stop sign

Lack of focus
Following another car too closely (tailgating)

Distracted driving

Not complying with traffic regulations
Some car crashes happen due to the at-fault motorist not driving cautiously or with reasonable care for others on the road. When a driver neglects to drive carefully, he or she is increasing the chances of causing a severe traffic accident.
Medical Mistakes
Health care physicians are obligated to provide quality care for their patients in order to treat their injuries, condition, or illness. In most cases, patients receive the quality of care necessary for proper medical treatment. However, there are times when a health care physician's recklessness or negligence causes harm, possibly even worsening the patient's condition.
Typical medical errors that could be seen as medical malpractice are:
Diagnosing an incorrect medical condition

Delaying diagnosis of the appropriate medical condition

Operating on the incorrect area or body part

Inattention to a patient's medical history or current medications prescriptions

Improperly evaluating a patient's medical chart
These errors can happen when medical providers choose to cut corners, causing them to not provide an adequate level of care to patients. They can also occur due to drowsiness or inattention. Health care physicians and medical facilities should always have complete and proper training in order to avoid harming patients.
Slip and Fall Accidents
It is the duty of property owners to create and maintain a safe environment. Failure to provide this for guests and invitees could result in risky conditions on the property, like sidewalk cracks, slippery floors, or uneven flooring.
Property owners are legally obligated to provide for safe conditions on their property. Avoidable slip and fall accidents can be caused by the negligence of the property owner. Some typical causes of slip and falls are:
Inadequate maintenance

Failure to inspect potential hazards on the property

Failure to repair hazards when discovered

Failure to provide warning of dangerous conditions to guests
If the property owner fails to live up to their legal responsibility of providing a safe environment to attendees, they can be held liable for these actions. However, they can be easily avoided by regularly maintaining the property and alerting guests to potential hazards.
On the Job Injuries
Employees will often experience injuries when performing required tasks at work. Employers have a legal responsibility to maintain a safe working environment for their workers. They must also enact policies aimed at preventing on-the-job accidents.
When a company or corporate entity does not uphold proper safety standards in the workplace, on the job accidents happen. A few preventable work site accidents can take place when:
Employees do not receive proper safety training

Workers do not have access to adequate safety equipment

Employers fail to comply with the guidelines and regulations of the Occupational Safety and Health Administration (OSHA)
Dog Bites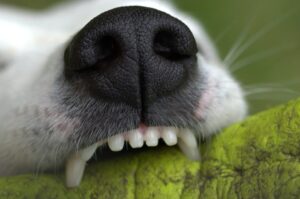 Dog owners may not always be able to control the actions of their pets, but injuries from dog attacks can be due to the recklessness or negligence of the dog's owner.
There are ways for a dog owner to better control his or her pet in order to prevent injuries from dog attacks. These include:
Training the dog not to bite

Monitoring the dog's interactions with others, especially children

Understanding the pet's temperament and alerting visitors

Having the dog on a leash when out of the house

Keeping the animal in a fenced-in area
There is an obligation for dog owners to train and restrain their pets in order to not place others at risk of injury. If a dog bites someone or another animal without being proked, or when the victim was not trespassing on private property, the owner of the animal can be held legally responsible for compensation.
Personal Injury Accidents in Salt Lake City
Personal injuries can vary in severity. Some can lead to permanent disfigurement, serious injury, and even the death of a loved one. In some case these accidents are preventable, but sadly, accidents will still happen. Someone dies on the roadways every 36 hours, and these deaths are often due to the reckless action of another driver. They could be driving while distracted, speeding, or under the influence. The resulting loss can potentially leave a family feeling alone when facing the aftermath of a deadly accident. In some cases, they are able to partner with an experienced wrongful death lawyer in Utah in order to pursue compensation for damages due to the recklessness or another person.
The qualified Salt Lake City personal injury lawyers at Siegfried & Jensen have been representing the residents of Utah and the surrounding area for over 30 years. We helped families recover millions in settlements in order to re-start their life after a terrible accident. If you or a loved one has been harmed recently due to the negligence of another party, contact us today at (801) 845-9000 to discuss your claim and see how we can help you.