Spinal cord injuries can happen in a variety of accidents that can potentially cause devastating and life-long injuries. Victims may no longer be able to take care of themselves, accomplish daily tasks, go to their job, or simply enjoy their normal life as they once could. The long-lasting impacts of these injuries are significant, making spinal cord injuries some of the worst possible injuries that can be experienced in the result of an accident.
If you have suffered an injury to your spinal cord as the result of another person's negligent actions, it is possible that you are entitled to file a personal injury claim against the at-fault party. The experienced Utah spinal cord injury lawyers at Siegfried & Jensen are able to help you seek the compensation need to cover your medical expenses, lost income, as well as pain and suffering.
Please, do not hesitate to contact us today for a free consultation and to learn more about the legal options for your case.
How is a Spinal Cord Injury Defined?
Any injury or trauma that takes place along the spinal cord of an accident victim can be deemed a spinal cord injury. This type of injury causes serious damage to the spinal cord or the nerves at the end of the spinal canal. If the spinal cord is pinched, severed, or damaged in any way, it is possible that the result may be full or partial loss of motor control as well as sensation starting at the point where the injury took place.
Depending on where the location occurred, spinal cord injuries can range in severity while having a wide range of effects. In certain cases, victims can suffer permanent damage or disfigurement. In particularly severe cases, the victim may lose their life due to injury to the spinal cord.
It is true that, in certain cases, victims can potentially recover from their sustained injuries through a long and lengthy treatment process. Surgery, physical therapy, and other relevant treatments could be useful methods to treat those with spinal cord injuries in order for them to regain proper function after an accident.
Reasons for Spinal Cord Injuries
There are a few different causes that often cause spinal cord injuries. In most cases, spinal cord injuries are the result of an unforeseen accident. In the United States, however, a majority percentage of spinal cord injuries are the direct result of trauma.
Our law firm provides help to victims who have sustained significant spinal cord injuries caused by the following situations:
Car crashes

Semi-truck  accidents
Slip and fall accidents

Medical malpractice

On-the-job accidents
Health conditions can also potentially cause spinal cord injuries. When this occurs, the injury is classified as non-traumatic. Non-traumatic causes of spinal cord injuries can include the following:
Cancer

Arthritis

Disc degeneration
Complications Involving Spinal Cord Injuries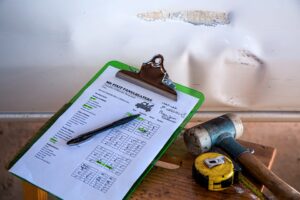 There are primarily two categories of spinal cord injuries relevant to their severity:
Complete spinal cord injuries result in the victim losing all feeling and control of their bodily movement below the location of the injury.

Incomplete spinal cord injuries result in the victim having some degree of motor and sensory function below the location of the injury. The extent of the condition's impact on the victim can vary considerably involving incomplete spinal cord injuries
There are certain complications that can arise from spinal cord injuries. These include:
Loss of range of motion

Limited or complete loss of sensation to heat, cold and touch

Loss of bladder and/or bowel control

Exaggerated reflexes and spasms

Pain or a severe stinging sensation due to nerve damage

Difficulty breathing, coughing or clearing lungs

Impacted sexual function, sensitivity, and fertility
Spinal cord injuries have the ability to be life-changing for the victim, even impacting your ability to work and partake in activities that you would normally enjoy. Certain complications from the injury can result in you being unable to have full-time employment, and in some cases, leaving you unable to work entirely.
It can be devastating when a spinal cord injury results in the complete inability to work, especially if the victim is the primary provider for their family. Victims of spinal cord injuries can be seriously affected more than physically by the complications of spinal cord injuries. There are emotional, mental, financial effects as well. Family members are significantly impacted by these injuries as they are life-changing.
Compensation for Spinal Cord Injury Claims
The purpose of financial compensation in a spinal cord injury case, like any personal injury lawsuit, is to compensate the injured victim for the losses resulting from the accident and the resulting injury. This recoupment of financial damages is meant to help the injured person recover, as much as possible and get back to their health condition before the accident.
In claims involving spinal cord injuries, damages usually include compensations that exceed normal reimbursement for medical costs due to pain and suffering. Damages awarded can also include expenses for ongoing health care and rehabilitation, assistive devices like wheelchairs, or household modifications like stair lifts.
Spinal Cord Injuries in Utah
There are over 17,000 cases of spinal cord injuries in the United States annually. The leading cause of spinal cord injuries is car crashes, followed by falling and acts of violence. These injuries can be particularly severe, causing victims to be unable to work, possible for the rest of their lives. This can put a strain on any family when they are unsure of how they are going to support their loved ones. If the injury is due to an accident caused by someone's recklessness, you can call a Utah spinal cord injury lawyer to seek compensation for damages.
At Siegfried & Jensen, our team of personal injury lawyers in Salt Lake City have helped countless families for over three decades receive the settlements they deserve. If you or a loved one has experienced a severe injury to their spinal cord due to a negligent party, contact us today at (801) 845-9000 to discuss your claim and see what options there are for your case.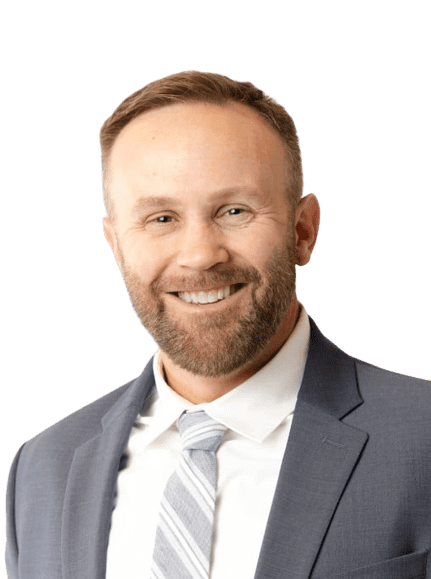 Content checked by personal injury attorney Todd Bradford. I worked for a small law firm in Utah County, where I handled various types of cases. My main focus was personal injury and I decided that is what I enjoyed doing the most. I rejoined Siegfried and Jensen in 2012 where my focus is solely on helping personal injury clients. I take pride in helping personal injury clients and enjoy serving them. If you need an attorney for auto accidents or injuries of any kind in Salt Lake City, UT, Ogden, UT, Spokane, WA, or Boise, ID, contact us.