There are many causes for semi-truck accidents across Utah. Sometimes, it can be extremely difficult to pinpoint the initial cause of the accident. Being able to determine the cause of the accident can help a victim establish liability by giving them legal grounds to make a claim for reimbursement.
When brake problems contribute to a semi-truck accident, attorneys at Siegfried & Jensen work with reconstruction experts to determine how the brake failure, or any other type of defect in the brake system, played a critical role in causing the accident. At Siegfried & Jensen, we frequently reply upon testimony from experts when developing personal injury claims for those injured in these horrific accidents.
Our skilled and knowledgeable attorneys at Siegfried & Jensen are readily familiar with the rules and regulations surrounding semi-truck accidents as well as the legal requirements for introducing testimony. Our ability to anticipate legal challenges from defense attorneys representing manufacturers and able to help clients obtain the justice and compensation they deserve.
Brake Systems In Semi-Trucks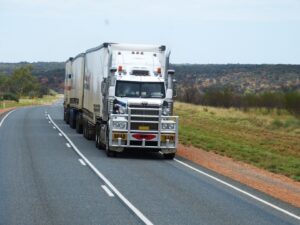 In comparison with passenger cars on the roadways, the brake systems in semi-trucks are far different and more complex. The size and weight of semi-trucks mean they need brakes that are able to work on a much higher level. These brakes must be able to provide the truck driver with the ability to stop vehicles weighing over 80,000 pounds, in some cases, quickly and safely.
Although it is important for passenger cars to stop quickly and safely as well, the mechanics used in semi-trucks are much different. Typically, semi-trucks are equipped with air brakes, which involve several moving pieces. If there are any components in the brake system that fail, it can take substantially longer for the semi-truck to stop. Unfortunately, there are some cases where total brake failure occurs, which creates an extremely dangerous situation for semi-truck drivers and other vehicles on the roads. Semi-trucks functioning with faulty brake systems put other drivers at risk of suffering serious and catastrophic injuries should an accident occur.
Common Injuries In Semi-Truck Accidents Caused By Faulty Brakes
When semi-trucks are unable to brake safely, there is a substantial risk that the truck will jackknife, rear-end another vehicle, or roll over. Collisions involving semi-trucks that are unable to stop often occur with immense amounts of force.
When a semi-truck comes in contact with smaller vehicles, the passengers and drivers within the cars can suffer life-altering injuries. Some of the most common injuries in motorcycle accidents include:
Burns and lacerations;
Internal organ damage;
Broken bones or severed limbs;
Spinal cord injuries;
Paralysis; and
Unfortunately, reports from semi-truck accidents show faulty brakes to be the cause of accidents in nearly 30% of cases.
To demonstrate that brake problems contributed to your semi-truck accident, attorneys at Siegfried & Jensen will perform a thorough investigation of the accident. Our attorneys will hire expert witnesses who are able to provide detailed explanations on how the brake systems failed. There are instances where brake problems can include improper adjustments, contamination, improperly maintained fluids and even improper alignment of brake linings.
Once the true cause of the accident is identified, you are better able to prove which party is reliable for the injuries and damages incurred. Our team of knowledgeable attorneys has over 30-years of experience helping those injured obtain full and fair compensation for their cases. We are dedicated to helping accident victims obtain full remuneration for all of the losses they experienced from their accidents.
Damages Available To Victims In Semi-Truck Accidents
Individuals who are injured in semi-truck accidents are able to obtain compensation for various damages sustained in the crash. Some of the most common damages victims are compensated for include:
Lost Wages And Earnings: In most cases, victims have to miss work for some period. Whether a person misses work due to being hospitalized, attending appointments, or going through therapy, they are able to obtain remuneration for all hourly wages they lost. Even in cases where victims take personal days, they are still able to receive compensation. There are also cases in which individuals are forced out of work indefinitely due to their injuries. In these cases, reputable attorneys hire financial experts who will calculate the total lost earnings a person would have made throughout their career had they been able to work.
Medical Expenses: Victims are able to obtain remuneration for all past, current, and future medical expenses related to their injuries and conditions resulting from the accident. Victims often have to go through extensive medical testing and exams, surgeries, and an array of medical treatments to tend to their injuries. In some cases, victims are required to take medications, use medical equipment, or go to physical therapy for months. Courts are able to anticipate future medical expenses by reviewing medical records and treatment plans provided by doctors. Furthermore, victims who go to counseling for anxiety or emotional distress caused by the accident are able to gain reimbursement for all related expenses.
Punitive Damages: In cases where the at-fault party acted especially negligent, courts can award punitive damages to victims. These awards do not reimburse a victim for their loss. Instead, they are provided to victims as a form of punishment toward the wrongdoer. Courts can award these at their own discretion, so it is imperative to hire a skilled attorney who will help prove to the court that the acts qualify for these awards.
A Utah Personal Injury Attorney Can Help
Attorneys at Siegfried & Jensen have over 30-years of experience helping accident victims obtain over $850 million in damages. We are dedicated to helping those wronged by negligent and reckless parties obtain the compensation and justice they are entitled. Our skilled and reputable attorneys work diligently to ensure victims' rights are protected so they can obtain the compensation they deserve to alleviate the financial burdens consequent to their accidents. If you were injured in a semi-truck accident that was caused by brake problems, contact Siegfried & Jensen at (801) 845-9000 to schedule a free case evaluation today.