Teaching a young teen how to drive can be a very difficult time, especially for the parents. It is important that all new drivers adhere to correct and safe habits while driving.
The National Highway Safety Administration (NHTSA) has reported that teen drivers who are newly learning to operate a vehicle are twice as likely as adult drivers to be involved in a deadly crash. This is largely due to inexperience, and to an extent immaturity. These factors can potentially lead to highly risky actions like late night driving, driving under the influence, and distracted driving.
Why Are Teen Drivers At Risk?
There have been studies that confirm that teen drivers using a cell phone or mobile device exhibit similar reaction time as a 70-year-old driver under regular conditions. It is important that, as a parent, you enforce safe driving habits early in your teen. All parents should enforce a no texting while driving rule. It is also safer to require your teen to driver for six months prior to allowing a friend in the car.
Parents should set a good example for their kids, and it is equally important that you remain in control of your emotions. You can tell your child to do any number of rules, but it is always best if you can lead by example.
The process of teaching a teen to drive is lengthy. You must be patient with yourself as well as the learning driver. You should reinforce good behavior by complimenting safe driving in order to encourage your teen to be a good example to his or her friends. Accidents will happen, regardless of how safe the driver is. If you have been involved in a car crash, get in touch with the experienced attorneys of Siegfried & Jensen.
Top Causes Of Driving Accidents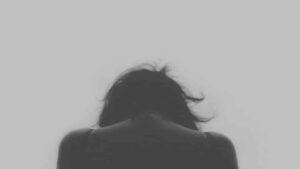 When teaching your teen how to drive, you should also teach them the common causes of driving accidents. This will help them be informed when driving and know not to make these mistakes. For young drivers, distracted driving is prevalent, and you must teach your child to be conscious of these risks. Some other common factors that cause car crashes include:
Distracted Driving.

With the creation of new mobile technologies, distracted driving is becoming increasingly more common. It's a common driving taboo—and it makes it easy to get distracted. Whether it is looking at your phone, GPS, having a conversation, or just not paying attention, if you are not focusing on the road, you have become a distracted driver. Do whatever is necessary to keep your attention on the roadway. You may even need to leave your phone out of reach, if necessary.

Inclement Weather.

A vast majority of crashes that happen occur during moments of inclement weather. Dangerous road conditions are typical during rain, snow, and wind storms. You should change your driving in accordance with the weather conditions on the roadway. This may include the need to slow down, take a different route, or even postpone the drive because of the weather. Whether this is due to icy roads, a blizzard snowstorm, extreme winds, or even just some slight rain, it is important to be cautious when driving in weather conditions that are less than ideal.

Speeding.

This is the number one cause of car accidents in the country. Many of us have been guilty of this at some point, and it is all too easy to be in a rush when traveling on the road. However, if you drive above the posted speed limit or faster than is permitted by the weather or road conditions, you are potentially putting yourself and others in danger. As you drive at unsafe speeds, you will have less control and limited reaction time in the event something happens on the roadway. It is also necessary that you slow down in particular roadway and weather conditions. For example, a construction zone may require that you drive at a slower pace. Another example could be some weather creating slicker and less safe roads. This means you should slow your driving speed.

Intoxicated Driving.

It is widely known that drunk driving is a dangerous and illegal activity. In the event the driver is over the legal drinking limit, they should never be behind the wheel of a car. This is for the safety of themselves as well as others on the road. It is important to check your intoxication level before getting behind the wheel of a car in order to prevent accidents on the roadways.

Inexperienced Drivers.

Teens are particularly susceptible to car accidents due to their lack of experience driving. Most of the individuals who are involved in vehicle accidents are between the ages of 17 and 24. As they become more experienced at driving, their reaction time increases and they become better able to deal with tough situations while behind the wheel.
Salt Lake City Area Motor Vehicle Crashes
Teaching a teen to drive is no easy task, and that is because roadways can be such a dangerous place. With one action your child could be involved in a serious auto accident.
For decades, the lawyers at Siegfried & Jensen have been providing help to the people of Utah and the surrounding area who have suffered from an injury related to an accident or tragic event. This is based on the belief that one of the best ways to keep families and communities safe is to ensure that wrongdoers are held accountable today.
We have recovered over $850 million for our clients. Our firm boasts a 97% success rate with our combined 35,000 cases.
We understand that a lawsuit isn't always the answer. However, we know the importance of having someone on your side and how this can mean the difference between declaring bankruptcy and rebuilding your life after receiving an injury in a tragic event. This is especially true when you're up against an insurance company or a hospital. If you or a loved one has been the victim of a car accident or personal injury, please contact our offices at (801) 845-9000 to discuss your case with an experienced Salt Lake City car crash attorney today.