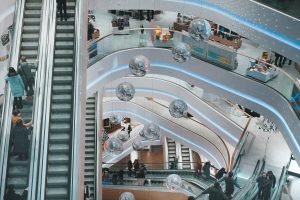 The concept of premises liability exists to give individuals a legal option for seeking compensation if injured on someone else's property due to negligence. According to Utah law, home and business owners owe you a duty of care when you are lawfully present on their property. This means they must maintain a reasonable safety standard and ensure there are no dangerous conditions that could lead to accidents. Suppose you suffered an injury or lost a loved one because of a property owner's negligence. In that case, a premises liability lawyer can help you understand the legal options available and advise you through the process.
What Are the Types of Premises Liability Cases?
Premises liability is a broad category, encompassing many situations, often with unique circumstances. The most common types are slip and fall accidents and dog bite cases. For example, businesses, such as restaurants and supermarkets, often deal with slip and fall accidents. An unmarked spill or leak can lead to a hazardous condition, particularly for more vulnerable members of the population.
Other common types of premises liability cases include:
Water leak issues
Snow and ice accidents, which often fall under slip and fall cases
Chemical or toxic gas leaks
Swimming pool accidents
Amusement park injuries
Flooding or fires
Defective living conditions
Large office buildings have some specific premises liability issues. For example, faulty elevators and escalators can cause significant injuries or even death. Inadequate building security can also lead to more malicious cases of assault. A wide range of incidents fall under premises liability, and every accident has details that can change the course of action, affecting how to build and present the case. An experienced premises liability lawyer can help you find the evidence you need to prove negligence and your losses.
How Do You Prove Negligence in a Premises Liability Case?
The most challenging element of a premises liability case is proving the property owner's negligence. Not only must you confirm that you sustained an injury, but you must also prove it could have been avoided had the property owner been more careful. The elements of proving negligence for a premises liability claim include:
Duty of care. You must show that the property owner owed you a duty of care. For example, did the owner invite you to the property? Were you shopping in a store that serves the public? The foundation of duty of care is that a property owner must maintain reasonably safe conditions for any visitors legally allowed on the property.
Violation of duty of care. As the plaintiff, you must prove that the property owner violated their duty of care by allowing a dangerous condition on the property. This could be as simple as carelessly leaving a ladder out after fixing a sign or failing to put a wet floor sign down after mopping.
Correlation between the violation of duty of care and injuries. Finally, you must show that the property owner's negligent action resulted in the accident that caused you injuries.
No universal formula for proving a violation of duty of care exists. With the help of a premises liability lawyer, you gather evidence to build the narrative that depicts what happened and how your accident occurred. Remember that the defendant will likely combat your claim with their claims.
Common Defenses to a Negligence Claim
Once you make your claim, arguing that the property owner was negligent, the defendant will respond. Typically, they do not accept all the blame and gladly pay for damages. Instead, some common defenses to premises liability claims are:
Obvious hazard. The defense may claim that any reasonable person would notice and avoid the danger. This is common with slip and fall cases.
No knowledge of the hazard. The defendant can claim they were unaware of the dangerous condition that caused the accident. However, you could respond with the rebuttal that any reasonable person would notice and remedy the hazard.
Unforeseeable hazard. A common argument in cases involving assault and insufficient property security is that there was no way the property owner could have foreseen this type of incident happening.
Comparative negligence. The defendant may claim you contributed to the accident, making you at least partially responsible for the damages.
To have a premises liability case, you must have damages. The purpose of personal injury law is to allow you to recover damages lost due to your accident. Without damages, you have no basis for compensation.
What Damages Can You Recover?
Damages is a legal term to describe recoverable losses from a personal injury case. The type and amount of damages vary depending on the case type and the injury's severity. However, your injuries will produce some form of compensatory damages, including economic and non-economic losses.
Economic Losses
The objective losses, meaning those with immediate monetary implications, are categorized as economic damages. They include:
Medical expenses. Seeing a doctor immediately after your accident is pertinent to your health and case. The medical bills you collect for treatment are recoverable, including emergency medical care, hospital and doctor visits, ambulance expenses, medical devices, medication, surgeries, and future treatments.
Property damage. If your accident damages your property, you can request compensation for the repair or replacement of that property.
Missed income opportunities. Some injuries cause the victim to miss work. You can request lost income, including future lost wages and the loss of earning capacity, if your injuries result in a disability that makes doing your job impossible.
Out-of-pocket losses. Any other expenses you covered with your own money are recoverable as long as they are directly related to your injuries. For example, you can collect the money you spent on transportation to and from medical visits.
Economic damages have tangible evidence from bills, estimates, and receipts. Your lawyer will help collect these documents and ensure the inclusion of all recoverable damages from your case.
Non-Economic Losses
The mental and emotional damage caused by your accident and injuries is also recoverable. These non-economic losses include:
Physical pain and suffering
Loss of the ability to enjoy your life
Emotional distress
Mental anguish
Anxiety or depression
Post-traumatic stress disorder
Any significant negative impact your accident and injuries have on your life is potentially recoverable. Your attorney will help you collect the evidence needed to support these claims, including interviews with your friends and family, expert testimony, and your written statement about how your mental health changed after the accident.
What Does a Premises Liability Lawyer Do?
In addition to helping you value the damages in your case, there are many other reasons to consider hiring a personal injury lawyer specializing in premises liability cases. For example:
They have extensive experience in proving negligence in these sometimes complex cases.
They will represent you in all communications with the insurance company and the defendant's legal team.
They have seasoned negotiation skills, which they use to argue for a fast and fair settlement.
If the defendant refuses to settle, your attorney will prepare your case for trial and represent your interests in the courtroom.
They will investigate the accident to collect all the evidence needed to prove your narrative.
They can offer referrals to medical specialists who specifically treat patients with similar injuries from similar circumstances.
They take care of all the paperwork and ensure you make no mistakes that could harm or delay your ability to recover compensation.
They offer compassion and understanding in a sometimes physically and emotionally devastating time.
A common concern people have before hiring an attorney is the cost. However, premises liability attorneys work in personal injury law, and personal injury attorneys commonly work under a contingency fee understanding. This means they typically do not charge any upfront fees for your initial consultation or to start working on your case. Instead, they take their fees from the settlement or award they earn for you, which is typically more than what you may make on your own. If they cannot secure payment for you, they do not ensure it for themselves.
When Should You Schedule a Consultation With a Premises Liability Lawyer?
Not all accidents on someone else's property warrant a personal injury claim or lawsuit. For example, you can slip and fall without suffering an injury, and sometimes, an injury does not necessarily mean negligence. Premises liability cases can be complex, and speaking with an insurance agent without representation could hurt your claim. If you have questions about your accident, you can speak with a premises liability lawyer free of charge. At Siegfried and Jensen, we offer free consultations where we answer all your questions and provide information on the legal options available to you. In Utah, you have four years to file a lawsuit, but putting too much time between the incident and filing can weaken your claim. The sooner you speak to an attorney, the faster you can potentially access the compensation you need to rebuild your life after a terrible accident. Contact Siegfried and Jensen today for your free case evaluation. We can discuss your case, help you understand any issues, and look at what is best moving forward.