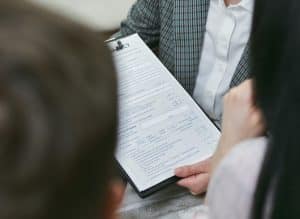 When filing a personal injury claim, your case is only as strong as the evidence you present. Consequently, it's important to share everything you have with your attorney. After an accident, it's challenging to think of everything that can build your case. An experienced attorney should provide you with a list of all the information he or she needs. You should also receive examples and assistance with gathering them.
The Documents Your Attorney Needs To Review
Every accident case is different, can have varying causes, and can include varying factors. These differences can affect the types of documentation available and what your attorney needs for your case. Consider the following examples.
Police Reports
Reviewing this official record is extremely important for any case involving injuries, driving negligence and other factors. In cases where there are no injuries, serious property damage or lack of negligence, it's often not essential. Your attorney might also review citations or tickets you or the other person received after the accident.
Witness Statements or Contact Information
If you have taken the time to interview witnesses after an accident, your attorney will need a copy of their statements. Depending on the situation, it might be necessary to re-interview some or all of them and ask new questions. If you only collect contact information, your attorney can follow up on this.
Medical Records
Providing medical records is essential for any personal injury claim or lawsuit. Your attorney uses these documents to determine the extent of your injuries and the potential need for future medical care. The documents can also provide a cause-and-effect connection between the accident and your injuries. Consequently, your attorney might ask for any medical records you can provide. This includes hospital bills, diagnoses, CT scans, physical therapy notes, and other results or reports.
Photos, Videos and Other Hard Evidence
Your attorney needs as much information as possible after an accident. Photos and videos often provide the most substantial forms of evidence. Examples include CCTV camera footage from nearby stores or dashcam footage from your vehicle or passersby.
Insurance Policy Documents
Any information regarding your insurance policy is essential. This includes your car, health and other types of insurance policies. Your attorney might also request proof of premium payments to ensure the insurance company cannot use late payments to deny your claims. Aside from your attorney, you might also need to review these documents to determine how you will pay for medical care while awaiting compensation.
Proof of Income
If the accident costs you income, how much you receive typically depends on your earnings. Consequently, your attorney might wish to see pay stubs or bank account statements. Income is often more difficult to calculate for contractors or seasonal workers, but it can be done.
Personal Statements
If your case involves claims for pain and suffering or a reduced quality of life, your attorney might request personal statements. Sometimes, courts might allow him or her to use these statements in court instead of live testimony. Courts might make this allowance when injuries are catastrophic, patients are still bedridden or injuries have made it difficult to speak.
When To Provide Documentation to Your Personal Injury Attorney
Attorneys typically request to review your documentation during a case review or consultation. Some attorneys promise confidentiality from the start, but others might warn that agreeing to a consultation does not create a client-attorney relationship. Attorneys might also warn that the email servers connected to their Contact Us page do not allow for encrypted and confidential communication.
Consequently, injured persons might want to provide only the basics of the case to begin. Once the attorney reviews the information, he or she might request additional documentation to make a sound case assessment. Confirm confidentiality before providing sensitive information, such as medical records or information that may prove partially incriminating.
Finally, note that some law firms work on both sides of these cases. In other words, they sometimes represent insurance companies instead of injured persons. There are only so many insurance companies operating in an area. If the law firm you work with also represents insurers, confirm whether the insurance companies involved in your case are current or previous clients.
What To Look for in a Good Personal Injury Attorney
There is no guarantee that even the best personal injury attorneys can win a case. However, choosing an experienced team with a record of success can significantly improve your odds. Here are a few questions to lead with when looking for top candidates:
Which attorney will handle the case if you agree to work with the law office?
How many years of legal experience does the attorney have?
Has the law office or attorney worked on car crash cases like yours before?
Does the attorney or law office have extensive trial experience?
What are the success rates for the law office and the attorney?
What do customer reviews say about the law office on third-party sites, such as Google Business listings?
The Work Completed by Your Personal Injury Lawyer
After an accident, you should focus on recovering from your injuries and reclaiming your life. Taking time away from these critical activities to pursue legal compensation likely won't serve your best interest. Here are some tasks your attorney may handle on your behalf.
Connecting You With Medical Resources
Many patients do not know a healthcare provider specializes in treating personal injury victims. If you cannot work or the medical bills are too high to handle, you might benefit from a personal injury attorney who can recommend resources for reliable medical treatment. Attorneys typically know medical practitioners from previous cases and might recommend them.
Speaking With Witnesses
Insurance companies typically deny claims based on recorded police reports, so speaking with witnesses is crucial. You can't always rely on the police officer's notes or memory of the accident. Other bystanders could give you a clearer picture of what happened. When speaking with witnesses, have your attorney conduct the interviews as soon as possible after an accident.
Dealing With Insurance Companies
In most cases, insurance companies make it difficult for victims to recover compensation. Even if you obtain medical treatment, your medical bills might not get paid on time, especially if the company has hired lawyers to fight the claim. Your attorney can negotiate with the insurance companies for quicker payments and resolution of the claims.
Fighting For Compensation At Trial
Insurance adjusters play hardball with claimants even if your case never makes it to court. Many will use all kinds of tactics to deny or underpay claims. However, when you choose an experienced personal injury attorney, he or she can fight for fair compensation. If the case gets tried in court, he or she advocates for your rights before judges and juries.
Maximizing Your Settlement Or Award
You can't always predict the outcome of your personal injury case. Some accidents may not result in compensation, while others might lead to a high settlement or award. What matters most is that you have an experienced and knowledgeable attorney representing your interests. He or she should be dedicated to obtaining fair compensation for you and work hard to maximize it. An experienced attorney should also help you set realistic expectations.
Are you looking for an experienced and compassionate team of attorneys to handle your car accident case? Our team has recovered more than $1.2 billion for people who sustain injuries in car crashes and other accidents. Contact us for a free case evaluation.