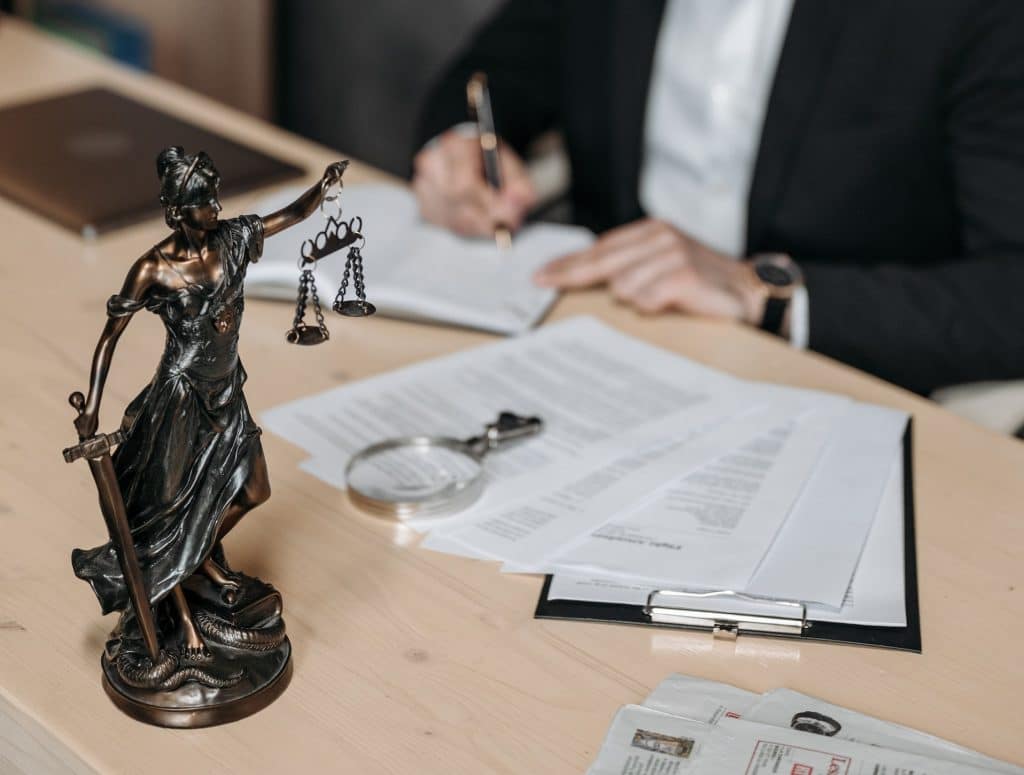 In 2021, an estimated 154,993 people were injured in accidents involving large trucks in the United States. Tragically, some 5,788 others lost their lives as a result. Semi-trucks are some of the largest and heaviest vehicles on our roads, and when accidents happen, the consequences for all involved can be devastating.
In such situations, seeking legal advice from an expert semi-truck accident lawyer is essential. Semi-truck collisions can result in life-changing injuries that require long-term care. If you have lost a loved one in a semi-truck crash, you may be entitled to pursue a wrongful death lawsuit to recoup damages that can help you rebuild your life.
Let's explore several scenarios in which a semi-truck accident lawyer can help you pursue justice.
When You Have Been Injured
Speaking to a qualified Utah personal injury attorney is essential if you sustained injuries in a semi-truck accident.
Utah is a no-fault car insurance state, meaning that all vehicle owners must have personal injury protection coverage. This policy covers their medical bills, regardless of who was at fault for a collision. However, such insurance may only cover medical expenses up to $3,000.
Legal options if you are injured
The good news is that Utah state law 31A-22-S309 allows injured persons to pursue damages in the following situations:
Death
Dismemberment
Permanent disability or impairment
Disfigurement
Fractured bone
Medical expenses exceeding $3,000
How a semi-truck accident lawyer can help
During a free case evaluation, an experienced truck accident attorney will listen carefully to your experience and provide some initial advice. Based on his or her experience with similar cases and knowledge of Utah law, the attorney can talk you through the opportunities and challenges your case presents. If he or she feels that you have a strong chance of success, the firm may agree to take it on.
Even if you feel that you were partially responsible for the accident, do not hold back from seeking legal advice. Utah follows the legal doctrine of comparative negligence, so even if you were partially to blame, you might still be able to recover some damages for your injuries and suffering. An experienced Utah semi-truck lawyer is well-placed to provide accurate advice on your rights.
If you choose to proceed, the legal team will gather evidence to prove liability, calculate damages, and begin negotiations with the insurance company on your behalf. In many cases, it is possible to settle out of court. However, if that is not possible, your attorney can represent you in court, presenting a strong case for damages on your behalf.
When You Need Long-Term Treatment
Semi-truck accidents can result in devastating injuries. According to the Federal Motor Carrier Safety Administration (FMCSA), large trucks can take the length of 2 football fields to stop – not to mention that they require plenty of space to make turns. They also play a part in multi-vehicle fatal accidents more frequently than other vehicles.
If a semi-truck accident has left you with a long-term disability, you may need the following care for the rest of your life:
Medical appointments and diagnostics
Medication and therapies, and/or;
Caretaker support
Pursuing the damages you need
You may also require adaptations to your home, retraining in a new job, or funds to support you and your family if you are unable to return to employment.
It is very unlikely that an insurance company will factor all of these complex, long-term needs into a settlement offer without the support of a qualified attorney.
What a semi-truck accident attorney can do for you
An expert attorney who has handled multiple semi-truck cases in the past will take the time to analyze your long-term needs in depth.
He or she may use the following to make realistic calculations for compensation:
Medical records
Medical expert witnesses
Financial expert witnesses
Armed with these calculations, your semi-truck collision lawyer will negotiate tirelessly with the insurance company. His or her goal is to secure a settlement that takes into account all your long-term needs so that you can focus on your recovery and rebuilding your life. If your attorney cannot achieve a reasonable settlement at the negotiating table, he or she will take the fight to the courtroom, and a judge or jury will rule on the lawsuit.
When There Are Disputes About Liability
In a semi-truck accident, the insurance company will look to pay as little compensation as possible. To do this, they may dispute liability with the goal of reducing the payout, claiming that you were fully or partially responsible. Additionally, there could be the added complication of multiple parties being involved, such as the truck driver, the business hiring the truck, and the truck owner.
In this situation, do not try to fight the insurance company alone. You need a skilled and experienced semi-truck crash attorney who has seen all these tactics before. He or she will leave no stone unturned in the search for evidence to prove who was liable and in the fight to secure fair compensation.
When You Have Lost a Loved One
In 2021, 332 people lost their lives on Utah roads. No legal action can ever fully compensate families for the grief and loss they experience when a loved one passes away in a semi-truck accident. Yet, a wrongful death lawsuit could alleviate some of the financial burden caused by the loss of a breadwinner or other valued family member.
Utah state law allows the heirs or the deceased's personal representative to pursue an action for damages. It is important to talk to a semi-truck accident lawyer to find out the options available to you.
Let Siegfried & Jensen Pursue Justice for You
Whether you were a driver, passenger, or pedestrian, a semi-truck accident can turn your world upside down. The compassionate semi-truck attorneys at Siegfried & Jensen are here to do all they can to help you move forward with your life.
Our semi-truck attorneys have seen all the tactics insurance companies use to force people into accepting unfair settlements. If we agree to take on your case, you can rest assured that our legal team will use all its resources to explore every possible avenue for compensation. We will use our knowledge of the law and experience with similar cases to give you the best chance of securing a fair settlement.
The road to justice begins with a completely free, no-obligation case evaluation with one of our semi-truck accident attorneys. There is no risk to you and no fees unless we win. Call us today at (801) 845-9000 to find out whether you have a case.