After being involved in an accident, establishing the negligence of the at-fault party may not always be a cut-and-dry process. Sometimes you have to work in order to build up your case so you can receive the settlement you need to recover after a tragic accident. Siegfried & Jensen wants to help you understand the process so you can be better equipped to fight your case. Here we are going to outline the four factors of a standard negligence claim: duty, breach, cause, and harm. By understanding the connection between these factors, you will be better able to place liability on the at-fault party and have them pay for their actions.
Duty
The first factor to consider is the driver's duty. Duty simply means that the at-fault individual owes something or is obligated to the victim.
To better understand what duty is, we should review what duty isn't. If you are witnessing another person being harmed, you have no duty to necessarily help them, placing yourself in harm's way. One example is if you saw someone who was about to be struck by a car. It may be a selfless act to jump the person's defense and push them out of the way of the oncoming vehicle, but you are not obligated to do so. Fortunately, there are people who would do this. But, there is no requirement that establishes a duty for another person to possible harm for themselves or others. There is an obligation to stop at red lights. There is a duty to not drive impaired by alcohol or other substances in order to prevent harm to others. These are legal obligations under the law.
Breach
The second factor of establishing standard negligence is the breach of duty. This stage involves breaching the established duty to create foreseeable harm for another individual. When a person does this, they are meeting the second key factor of negligence. For example, in an auto accident claim, a breach could involve texting while behind the wheel. It is your obligation while you are driving to not create foreseeable harm for others on the roadway, and texting in driving creates a real risk for others because your attention is not on the road.  If there is a motorist in front of you, you could possibly hit them because your focus is elsewhere. This would be a breach of your established duty to safely share the road. The expectation that other motorists will not breach their duties unreasonably is a fundamental right. A case involving an intoxicated driver would also be seen as a breach of duty or obligation.
Cause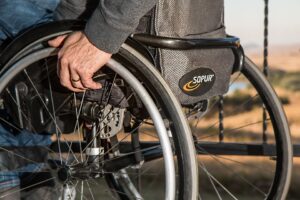 The third factor of a standard negligence claim is causation. The two distinct categories of causation are direct causation and proximate causation. Essentially, causation means exactly as it sounds. It is a legal definition that means you were the cause of an action or outcome. Basically, because of you or your actions, something happened. These events must have a defined and established connection. In many cases, there are likely to be a variety of direct causes, but often only one of these actions proximately caused the outcome. Proximate cause is a way of connecting the result of negligence to the injuries sustained. These two legal factors are tied together.
A direct cause can be determined by a simple test: the but-for test. But for the action, the outcome would not have taken place. An example would be: but for a driver texting on the road, he or she would not have rear-ended the vehicle in front of them, causing injury to the passenger.
Proximate causation is just legal causation. While there may be some like with direct causation, meaning a chain of events created an outcome, proximate causation can be more abstract. There are likely to be many factors involved. An example could be a vehicle strikes a pedestrian, who then falls down a manhole. The maintenance man who did not put the manhole cover back on would be partly to blame for this accident. In this scenario, the driver of the vehicle, as well as the city worker, are responsible for what happened. They both have liability to the injured person due to their actions.
Harm
The fourth factor of negligence claims is damages sustained. This refers to the resulting injuries as well as the value placed on these injuries. Damages are often broken down into two distinct categories. These are special damages and general damages. General damages are not always straightforward. These types of damages do not have specific dollar amounts. They are different depending on the individual person and how the injury affected them. It is possible they suffered emotionally due to the injury. Perhaps a relationship was ruined, or they were forced to give up an important hobby, losing some enjoyment in their life. There is no single method to determine how someone has suffered from their damages, as they are reflective of the individual. The four factors of duty, breach, cause, and harm need to be established in order to provide responsibility in a standard negligence case involving personal injury or another type of accident. This is the most common method to establish liability in an accident.
Personal Injury Accidents in Utah
There are seemingly limitless ways that you can be involved in an accident. Either in the workplace, while driving a car, or even at a department store, injuries happen all the time. Drunk driving accidents account for 13% of all vehicle accident fatalities in the state of Utah. You need to protect your family if you or a loved one is involved in an accident.
At Siegfried & Jensen, we take pride in helping the residents of Utah and the surrounding area recover after a terrible accident. If they have sustained injuries, we are here to help fight for their settlement. We have a 97% success rate with our combined 35,000 cases, so you are in good hands when you work with Siegfried & Jensen. Contact us today at (801) 845-9000 to discuss your claim with an experienced Utah personal injury lawyer today.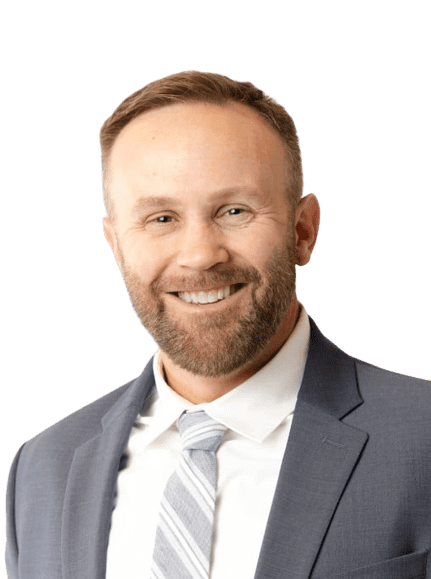 Content checked by personal injury attorney Todd Bradford. I worked for a small law firm in Utah County, where I handled various types of cases. My main focus was personal injury and I decided that is what I enjoyed doing the most. I rejoined Siegfried and Jensen in 2012 where my focus is solely on helping personal injury clients. I take pride in helping personal injury clients and enjoy serving them. If you need an attorney for auto accidents or injuries of any kind in Salt Lake City, UT, Ogden, UT, Spokane, WA, or Boise, ID, contact us.